1. He's good buddies with one of his opponents tomorrow – Clare's John Conlon
The pair studied together in Mary Immaculate College in Limerick and were part of the college's side that reached this year's Fitzgibbon Cup final.
O'Farrell and Conlon were attacking lynchpins of the team but they lost out to UCC by 2-17 to 2-12 in the decider in Pearse Stadium.
"I was in college with Colm Galvin and John Conlon. Especially John, I'd know fairly well as we did the post graduate teaching in Mary I in Limerick.
"In our course, there was 70 in it and 63 of those were girls so there wasn't too many other lads to hang out with. John was captain of our Fitzgibbon team, he's very committed, he's a big GAA man and an excellent guy.
"There hasn't been too much contact between us over the last week or two but hopefully we'll swap an old jersey now after the game and I'll hope to have the bragging rights."
2. The Fitzgibbon Cup wasn't a happy hunting ground for O'Farrell
The 23 year-old made several attempts to land the third-level hurling crown but he fell short.
"I did three years in UCC before going to Mary I doing Arts. The first year I was there, UCC won the Fitz when I was Fresher and I couldn't play. The second year we didn't get anywhere and the third year we got to the semi-final.
"Then they won it the year after I left (2012) and then they beat us in the final this year. I've a bit of a bone to pick with UCC at the moment. As a lot of people said to me, it was like Wigan getting to the FA Cup final that Mary I got to the Fitzgibbon final. We really did come out of nowhere this year.
But if you looked at some of the players Colm Galvin's playing for Clare, there's a few with the Tipp U21′s, Declan Hannon with Limerick and Conor Cooney with Galway, Brian O'Halloran Waterford.
"A big falldown for us was the semi-final. We lost Declan Hannon when he was sent-off after 7 minutes so we'd to play that game and win it with 14 men. We were jaded going into the final but UCC had a serious team as well."
3. The underage grades with Cork weren't a roaring success either for the Midleton player
"People say there hasn't been a lot won at underage with minor and U21 grades in Cork. We got to a minor All-Ireland final in 2007 and we lost to Tipp who had something like nine of their current senior panel.
"I played three years U21 and we lost three years consecutively in extra-time (the 2009 Munster quarter-final to Tipperary by 3 points, the 2010 Munster semi-final to Tipperary by 2 points, and the 2011 Munster final to Limerick by 2 points).
"I think we're a lot closer to where we want to be than people know or think. It's a case of managing it and getting it over the line."
4. Don't be surprised if O'Farrell finds the net tomorrow in the Gaelic Grounds
From a young age, goals were O'Farrell's calling card when it came to hurling. In 2006 as a 15 year-old he fired home a hat-trick in a Dr Harty Cup semi-final for a Midleton CBS side that defeated a Thurles CBS team that contained Padraic Maher, Michael Cahill and Pa Bourke.
At 19 he bounced back from cruciate ligament damage to rifle home goals in the semi-final against Galway and final against Kilkenny as the Cork intermediate side won the All-Ireland. There were a couple of corkers notched in his last year in the U21 grade against Tipperary and Limerick in 2011.
While last year in the senior ranks, O'Farrell raised green flags in style against Tipperary in the league semi-final and against Wexford in the All-Ireland qualifiers.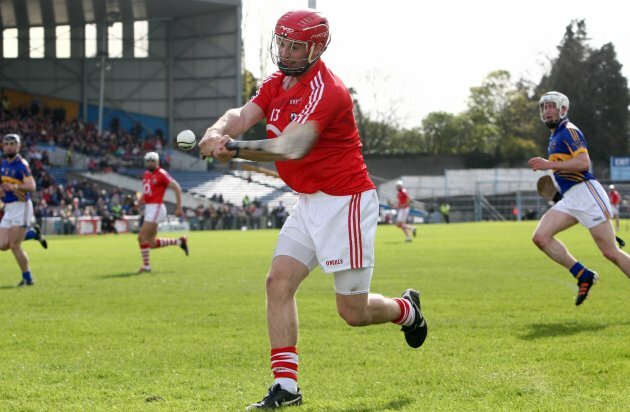 5. In his 4th senior inter-county season, he is already one of the more experienced Cork attackers
"When I came in first I was maybe looking around in a little bit of awe and wonder at some of the great guys that were in there. I was only nine years old when some of the guys were winning All-Irelands in 1999.
"I was definitely coming in first, maybe questioning myself for the first year or two 'should I be here?'. Over the last year or two a few of them have gone, great guys and massive personalities on and off the field, so the whole weight has shifted onto the younger players.
"It's definitely time to step up. We have to decide are we going to be winners or are we going to be just wearing the jersey. I think I have a lot more to offer and I think my own performances personally, haven't been consistent enough."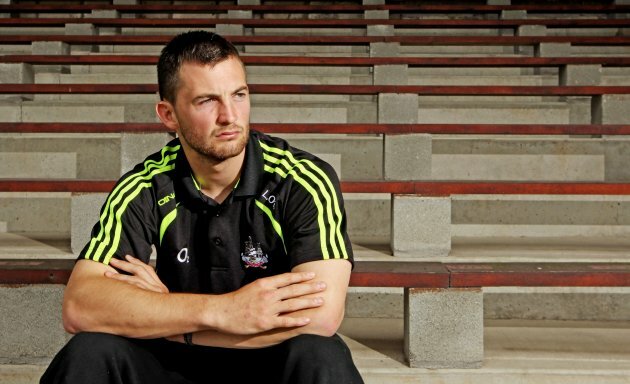 6. And he reckons Cork's fitness levels are now are at a level where they can challenge Clare
"Last year we definitely felt we were peaking going into the league and by the time we got into championship, I won't say we were tired but we weren't up to the top levels we were at in the league.
"In the relegation final against Clare, a lot of our players noticed going into extra-time that we were cramping up and all sorts of things. Everybody's talking about Clare's fitness, the likes of Tony Kelly and them players, they just have engines that are frightening.
"So this year we geared much more towards the championship. We left a lot of our focus on the heavy fitness until after the league. Hopefully this week we'll be hopping off the ground."