IT'S NOT EASY being stuck in work when it feels like the rest of the country is out enjoying this fine drying weather. Add the Euros into the mix and it becomes soul destroying.
So, in solidarity with those of you who can't get out of your place of employment to support the Boys in Green against Sweden, we are preparing you for the roller-coaster of emotions you'll be going through on Monday evening when the lads go up against the nation famous for meatballs, IKEA and beautiful women.
1. Misery
James Crombie / INPHO James Crombie / INPHO / INPHO
Absolute, utter, misery is guaranteed. You'll be tetchy, fraught and unapproachable. And understandably so. Best to warn those around you.
2. Nostalgia
You'll begin to cast your mind back to previous major tournaments and where you were for those joyous, and occasionally not-so-joyous, occasions.
You'll find yourself closing your eyes and transporting yourself back to that glorious time when Robbie equalised against the Germans in Japan (English paper one of the Junior Cert in my case), for example.
3. Envy
In these situations the ideal way to avoid envy of friends is to avoid media, particularly the social variety. But the game is on, so you'll need to have your phone on hand to keep up to speed with how it's unfolding in Paris.
Unfortunately, that means you're destined to see how much fun everyone else is having down the local too.
4. Helplessness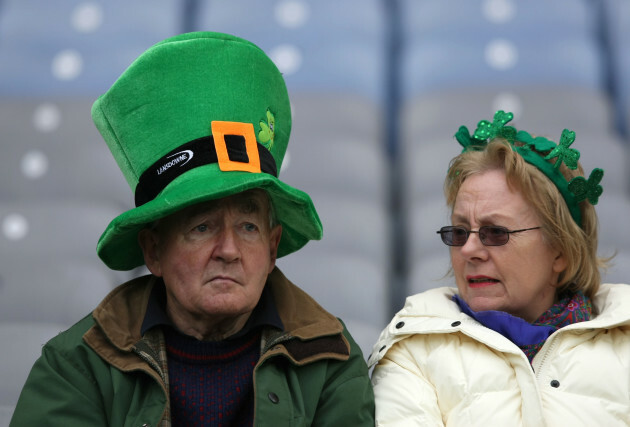 Billy Stickland / INPHO Billy Stickland / INPHO / INPHO
OK, so it doesn't make much difference where you are in Ireland, the lads won't be able to hear you in Paris.
But at least if you're actually watching the game with your mates you feel more involved in the occasion, as opposed to being chained to your desk/other workplace furniture until you have permission to leave.
5. Anxiety
You can be hooked up to the best technology going but there is still a fear that you're dealing with delays. Immediacy is king these days and when it comes to following live sport off text updates or a Twitter feed it's hard not to feel like you're way behind those who are actually watching the game.
6. Paranoia
Thankfully the prevalence of the internet has reduced the risks of football-related paranoia in recent years.
There was once a time when those who were trapped indoors during vital games would listen out for irregular patterns of car beeping to gauge whether or not Ireland had just scored. If you have no access to the internet on Monday evening, those grim days may not be past you yet.
7. Acceptance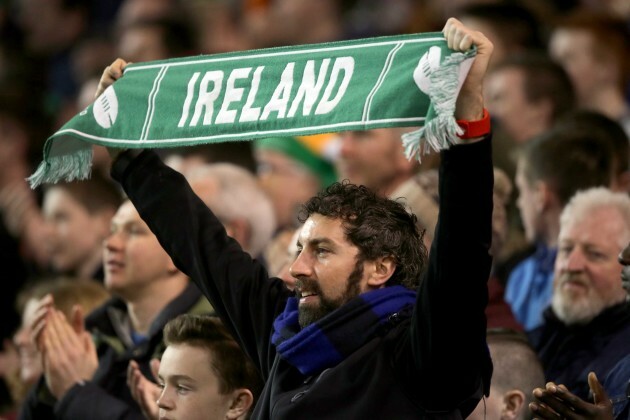 Morgan Treacy / INPHO Morgan Treacy / INPHO / INPHO
Accepting your circumstances for what they are is the best approach to come out of such a harrowing experience unscathed.
Being unable to watch Ireland in a major finals is a troubling time in any football fan's life and to get over it is no easy feat.
The best approach is to breathe deeply, consider all the good things you currently have in your life, and vow to never let such a troubling thing happen to you again.
The42 is on Snapchat! Tap the button below on your phone to add!