UEFA RELEASED FIGURES today saying over 750,000 fans had applied for tickets for the Champions League final.
Two thirds of those applying were Dortmund fans, with 'just' a quarter of a million Munich fans seeking tickets.
If we could though, we'd have every single Dortmund fan there.
Here's why?
Imagine a yellow wall (Die gelbe Wand) half a million deep?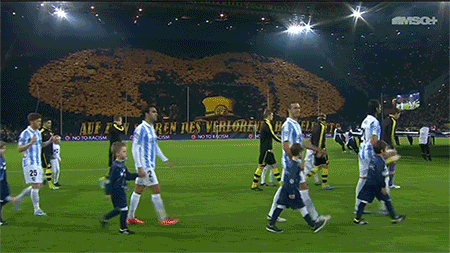 They clearly wouldn't get seasick on the journey over
YouTube Credit: feras074
They're not afraid to tell their own players exactly what they think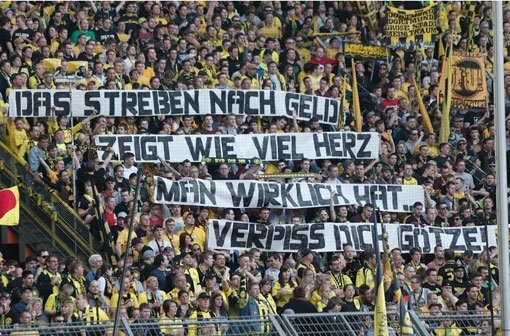 Image: @footballfact101
For those of you wondering what it says: "The pursuit of money shows how much heart you really have," the banner read. "Fuck off Götze!"
Or tell the club exactly who they'd like them to sign as his replacement
YouTube Credit: nohashi76
If we let them all in, there's a chance we'll see a few more of their fancy jackets
Image: Steve Morton/EMPICS Sport
We know when they travel in large numbers they like an old sing-song
YouTube Credit: genericupload1
Did we mention how cool the yellow wall is?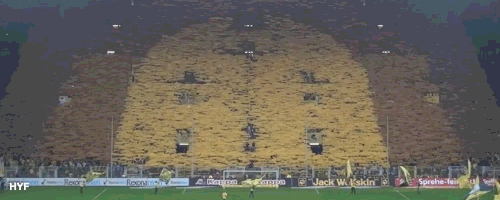 Image: Tumblr/heckyesfootball