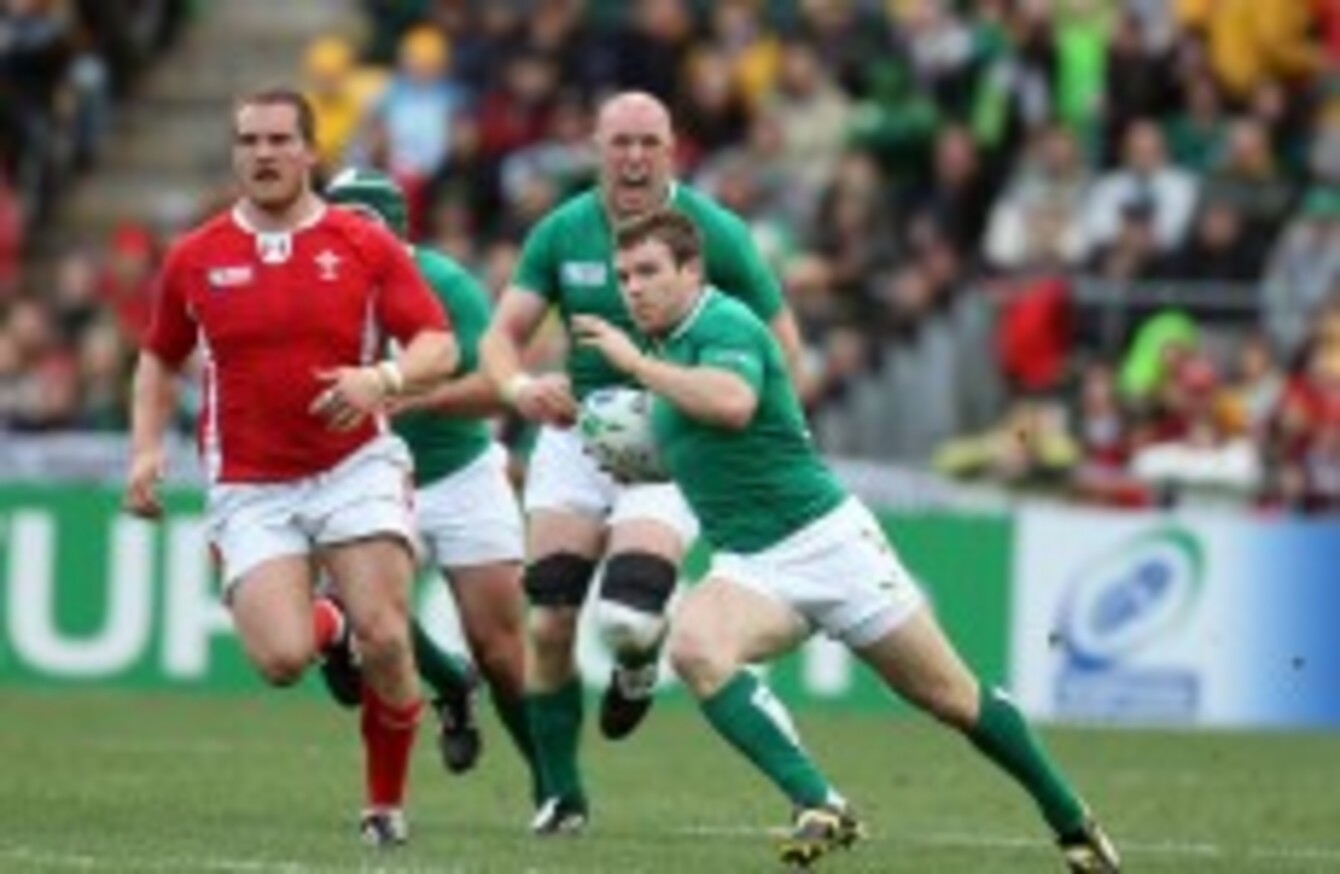 Image: ©INPHO/Dan Sheridan
Image: ©INPHO/Dan Sheridan
GORDON D'ARCY IS one man who will be out to avenge Ireland's excruciating world Cup defeat when Wales visit Dublin on 4 February.
Warren Gatland's men ran out comprehensive 22-10 victors in the Wellington quarter final meeting between the sides, a result that still sticks in the craw for many on these shores, few more-so than D'Arcy who matched up against the on-fire Jamie Roberts that day.
But the decorated centre admits that it is only one of a myriad of factors that will urge Ireland on.
"We will have revenge on our mind" D'Arcy said bullishly, "but we'll have five or six other elements in there aswell. You can't just be solely focused on 'we want to beat these guys because they beat us in the World Cup' you know?
"We've parked the World Cup, the World Cup is a separate tournament that's not going to happen again for another three and a half years. That's just the way it is, but we wouldn't be human if we didn't say it hurt and we wanted to right a wrong."
Perhaps one such inhuman character is D'Arcy's own Leinster and Ireland team-mate, Jamie Heaslip, who evidently has a different approach to motivating himself.
"Nah, I have no qualms, the better team won on the day," said the number eight when asked about any residual ill-will left over from Wellington, "We made more mistakes than them and at test rugby, usually, the team that makes the most mistakes loses and they were pretty clinical."
However, with Welsh opposition lined up for Leinster in the Heineken Cup quarter finals too, there will be ample opportunity for familiarity to breed contempt.
Cardiff Blues, at home, will be a gimme result in the eyes of many Leinster supporters. D'Arcy though, is not looking any further than the Six Nations and questions about a possible all-Ireland Heineken Cup final are quickly brushed off with a smile and the shake of the head.
So, the prospect of sweet revenge aside, Ireland will have plenty to spur them in the 12 days before the tournament kicks off, as D'Arcy pointed out:
"It (Wales) is also the first match in the Six Nations, it's also our first match at home. Remember, we've lost two matches at home in the summer so we need to get that wining record back on track in our own back yard."
"It is very important to have that sore feeling that they knocked us out of the World Cup. But we also have to be incredible professionals and incredibly mentally strong and mentally focused that there is more at stake here than just that."
Gordon D'Arcy and Jamie Heaslip were speaking to the media as brand ambassadors for PUMA.