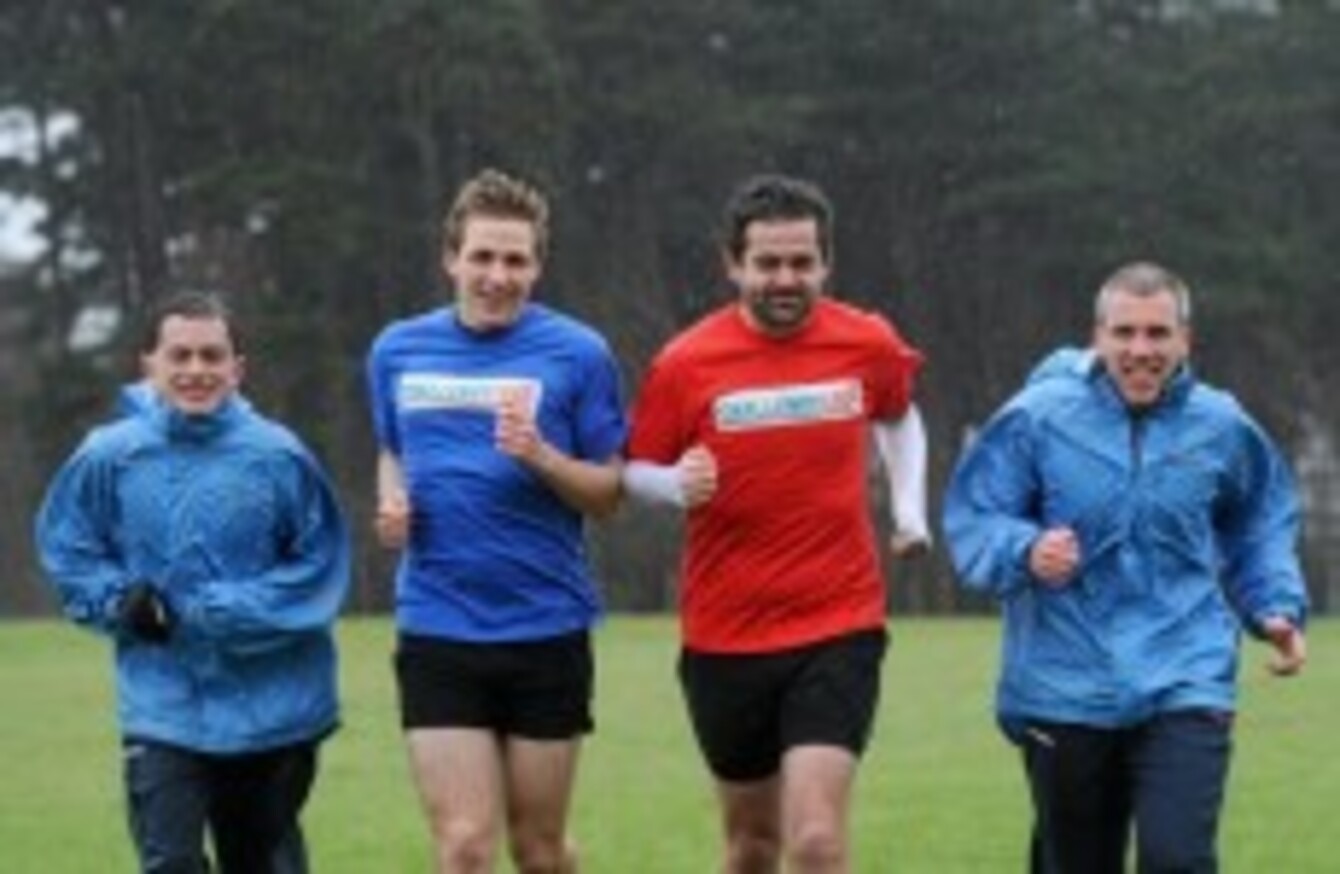 Brian Maher and Mike Sheridan with Special Olympics athletes Gary O'Brien and James Murphy
Brian Maher and Mike Sheridan with Special Olympics athletes Gary O'Brien and James Murphy
BRIAN MAHER AND Mike Sheridan usually spend their days reviewing the best and worst movies to hit the big screens but they are not taking any popcorn on their latest adventure.
The duo are in the midst of a 126-mile run from O'Connell Street in Limerick to Dublin's Grafton Street that, it is hoped, will come to an end some time before noon on Friday.
Maher, a DJ with Spin 103.8, and Sheridan, critic with entertainment.ie and on TV3, have taken up the challenge as part of an ongoing fundraising drive for Special Olympics Ireland.
It is hoped that their endeavours will raise some €20,000 to go towards SOI's programme sports training and competition for people with an intellectual disability throughout the country.
Five marathons in a day
Last year, Maher notched up the 126 miles by doing five marathons in five days. With the help of Sheridan, and some comfy runners, they plan to conquer the 126-mile course in 24 hours.
Maher commented, "We have both taken part in similar challenges before, but Challenge 126 is something else entirely. It will push us to our absolute limits and beyond, and we wouldn't have it any other way."
* Persons looking to donate to Challenge 126 can text the word 'Donate' to 57252 (ROI) to give €2 (minimum of €1 goes to Special Olympics Ireland) or 85122 (NI) to donate £1.50 (min. of £0.75 goes to the charity).