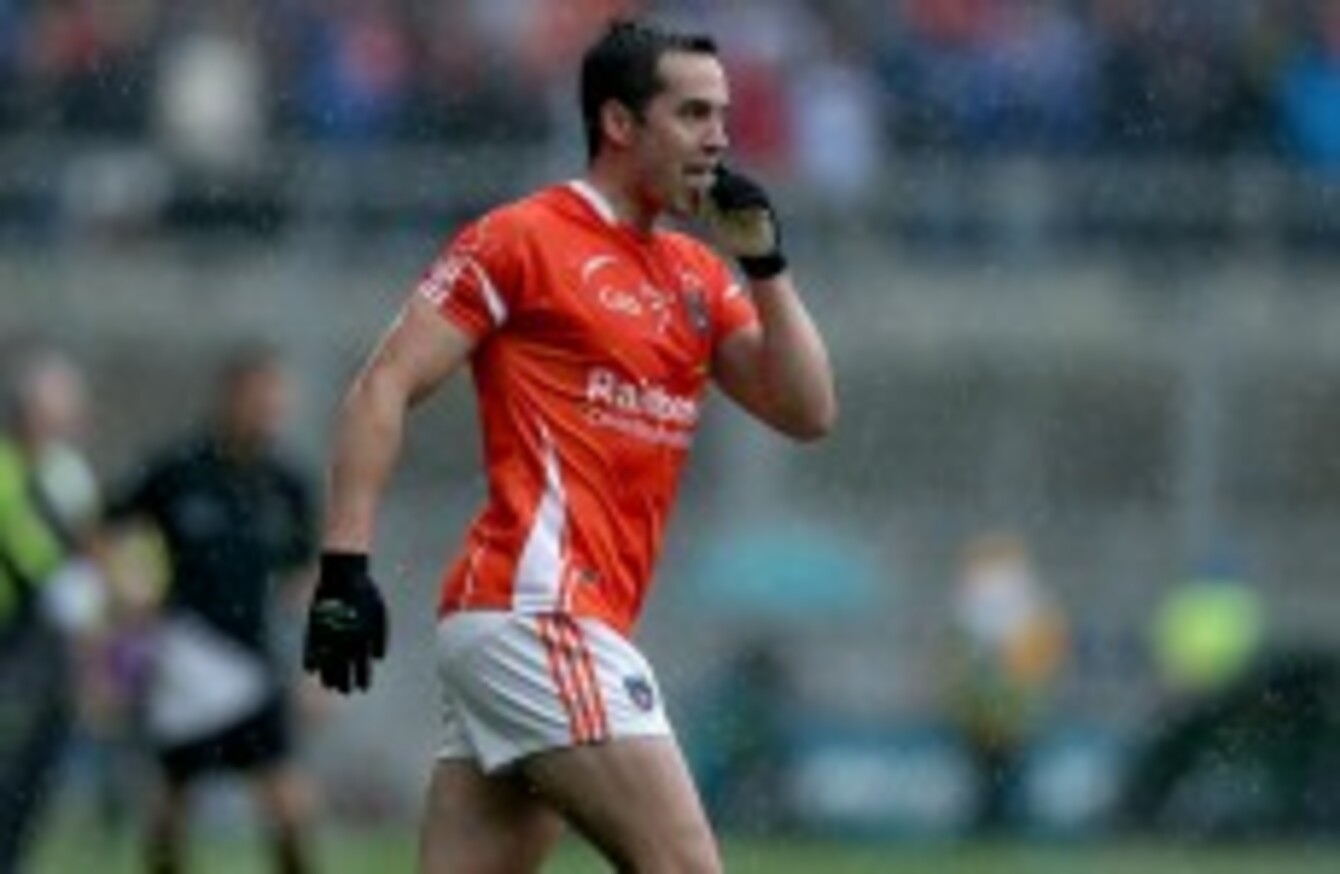 Image: Donall Farmer/INPHO
Image: Donall Farmer/INPHO
ARMAGH FOOTBALLER AARON Kernan has announced his retirement from inter-county football.
The Crossmaglen defender says he has "reached a stage where I need to focus energies on other aspects of my life."
Under Paul Grimley this year, Kernan found himself limited to an impact role off the bench, although he did start Armagh's quarter-final defeat to Donegal due to Ciaran McKeever's injury.
Kernan, who turns 31 in December, made his debut back in 2005 and was named as the Young Footballer of the Year the same year. In a statement released through the GPA, he thanked those who supported him throughout his career, especially his family and the fans.
"It was a great privilege for me to play for my county for 10 years and I cherish every step of the journey that began for me following our All-Ireland U21 success back in 2004.
"I am particularly proud to have contributed to my family's long-standing connections with Armagh football and to have been involved both with my brothers and my father Joe at the top level."
Kernan wished incoming manager Kieran McGeeney and Armagh well in the coming season and added he would continue with his involvement in the GPA and keep playing with his club Crossmaglen.