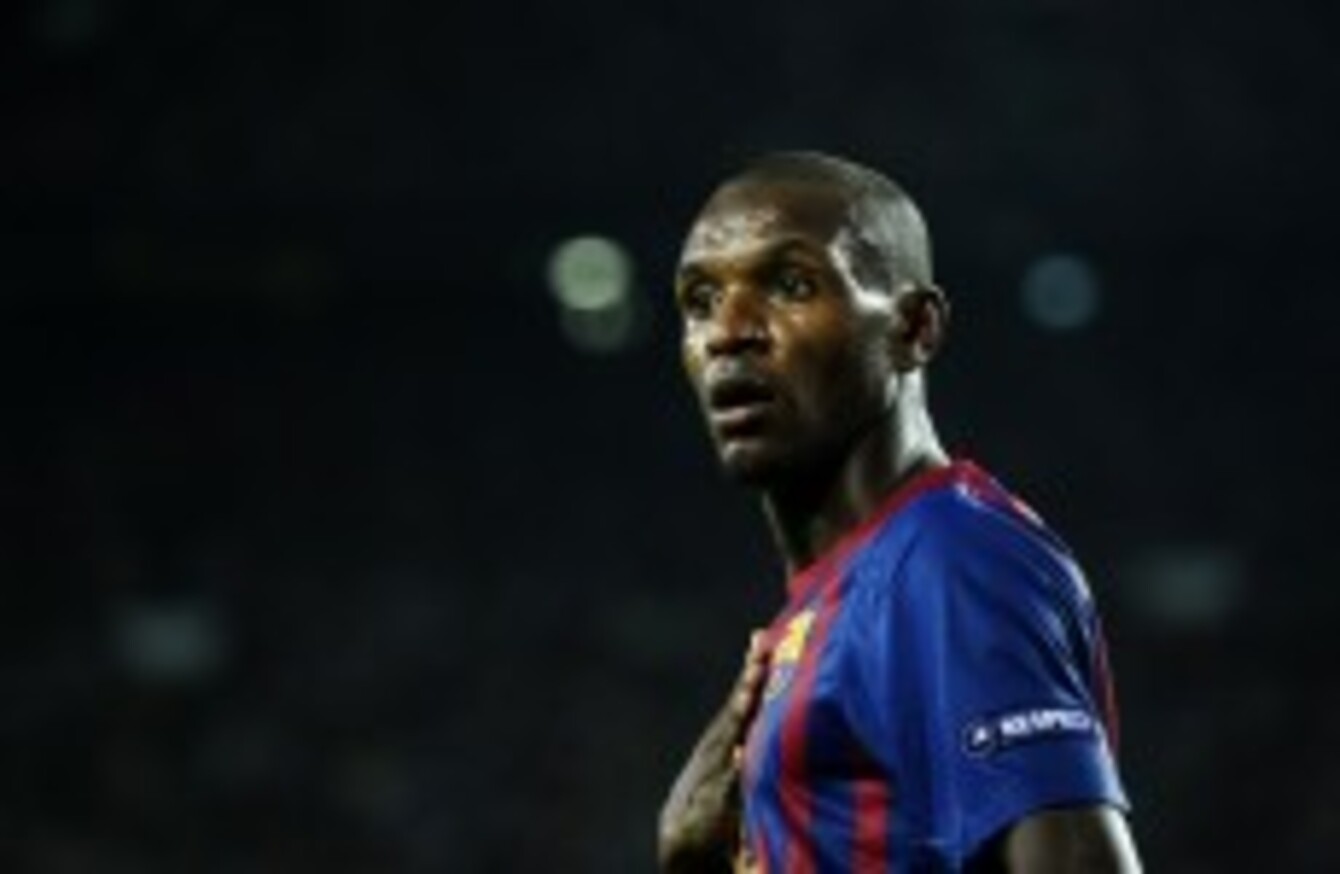 Image: Manu Fernandez/AP/Press Association Images
Image: Manu Fernandez/AP/Press Association Images
BARCELONA DEFENDER, ERIC Abidal, has taken time out to send words of encouragement to Fabrice Muamba.
Abidal recently discovered that he would require a liver transplant, one year on from a successful surgery to remove a cancerous tumour in the organ.
Today, the French international sent his good wishes to Muamba via his Facebook account.
The message was written in both French and English owing to Muamba's bi-lingual upbringing having moved from the Democratic Republic of Congo to England in his formative years.
"Fabrice Muamba De tout coeur avec toi et tes proches !!! Wholeheartedly with you and your family!!!" Abidal wrote.
Meanwhile, the news from inside the London Chest Hospital is more than encouraging today as Bolton manager, Owen Coyle, has told The Guardian how he was able to talk with his midfield stalwart.
"Fabrice still has a long way to go but it's encouraging signs and whilst that is the case it's really positive and we move forward from that point." Said Coyle.
"I was fortunate to see him and had a brief conversation which will obviously remain between us. We have to understand it's early in his continued fight for improvement."
Following what a Bolton Wanderers statement called 'a comfortable night' in hospital for the 23-year-old; Muamba's family (which includes his three-year-old son, Josh) have appealed to football fans and well-wishers to resist travelling to the hospital so that staff there can concentrate on nursing the player back to health.
"To ensure the smooth running of the hospital for all patients – as well as Fabrice's need to concentrate on his recovery – they would request that he receive no more visitors for the moment, outside of immediate family and members of Bolton Wanderers Football Club."