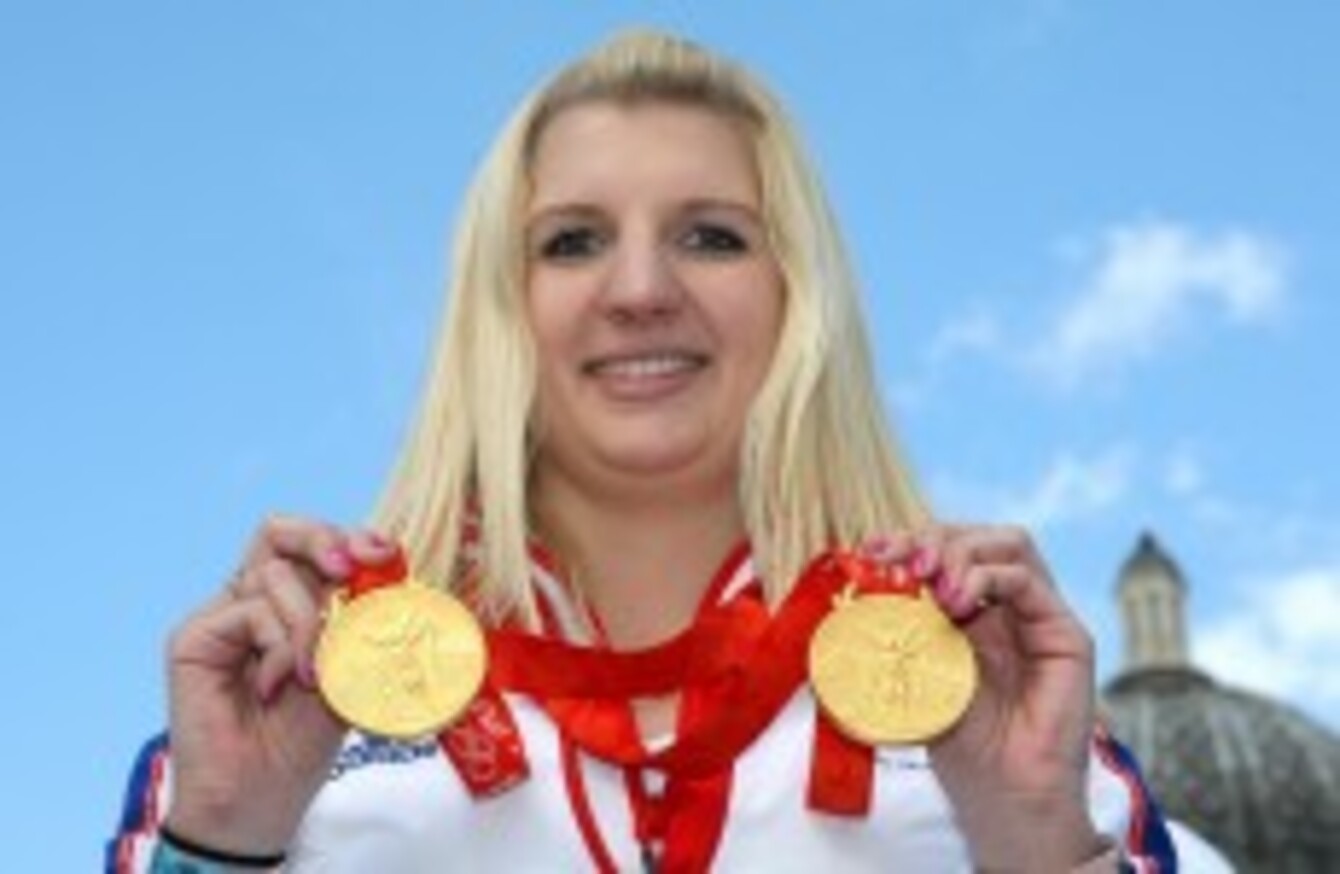 Image: Nick Potts/PA Archive/Press Association Images
Image: Nick Potts/PA Archive/Press Association Images
GETTING BURGLED IS one of the most distressing things that can happen to a person. Your home is invaded, your sense of privacy and security is compromised and you frantically scour the building on a hasty stock-take.
Little wonder then, that Team GB's 2008 Olympic champion in the 400 and 800 metre freestyle race, Rebecca Adlington was "in absolute pieces" after midnight last night when she thought that burglars had come across her four medals (two golds from Beijing plus bronze for the same events in London).
Fortunately the irreplaceable awards – the highest mark of achievement for an athlete –  were still in the house.
Greater Manchester Police confirmed to the BBC that the thieves still made off with her partner's Audi A3 and a laptop, adding; "nothing else was taken."
43 minutes after her initial distraught tweet Adlington was left massively relieved that her medals remained safe and sound and that nobody was hurt.
The swimmer this morning tweeted again to say that police were back in the house to investigate further.