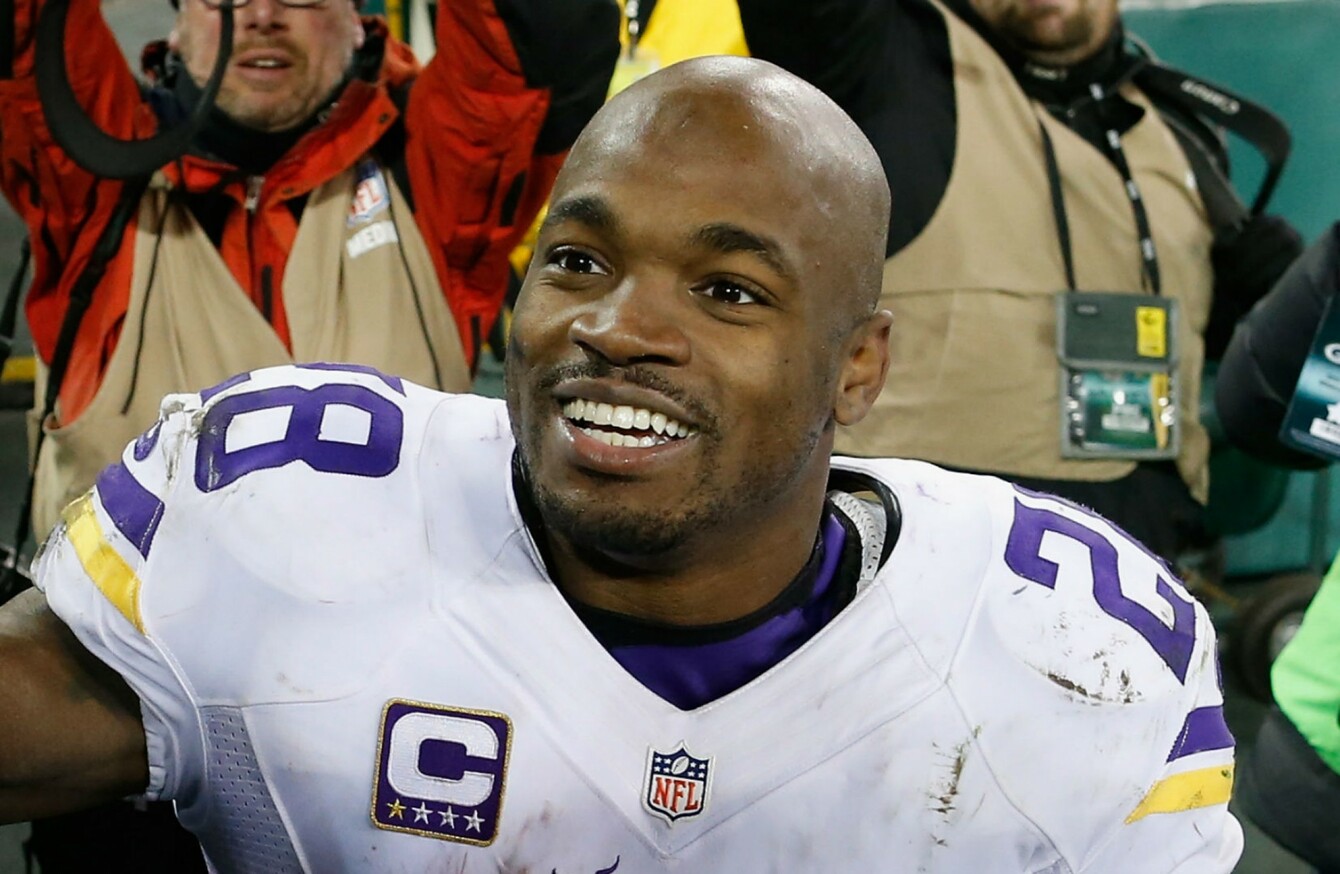 Adrian Peterson
Adrian Peterson
FREE-AGENT RUNNING back Adrian Peterson plans to sign with the New Orleans Saints on a two-year deal worth a base total value of $7 million.
Peterson is expected to complement Mark Ingram in the Saints backfield.
The Saints are scheduled to visit the Minnesota Vikings, Peterson's team for 10 seasons, in the league's opening "Monday Night Football" matchup in Week 1.
"I am excited to be joining the New Orleans Saints," Peterson said, in part, in a statement to ESPN.
"On offense, it goes without saying that the Saints are really solid behind Drew Brees. I feel like my skill set can make them even more dominant as a unit.
"They have a great offensive line, which is something that stood out to me as well. I could tell from talking to head coach Sean Payton over the last two weeks that he did his due diligence in evaluating how I could contribute."
Peterson, who turned 32 last month, has led the NFL in rushing three times and was the 2012 MVP, but his production has declined recently due to his age and a number of knee injuries.
He was limited to just 72 rushing yards in three games in his final year with the Vikings last season before being released March 9.
Peterson had also drawn interest from the Seattle Seahawks and New England Patriots earlier this offseason.