The winners of this 2014 AIB GAA provincial club awards.
Image: Paul Mohan/SPORTSFILE
The winners of this 2014 AIB GAA provincial club awards.
Image: Paul Mohan/SPORTSFILE
ST PATRICK'S DAY is a special day in the GAA calendar as the AIB All-Ireland club finals take centre stage.
But is it time for change?
It's being proposed that the GAA club season should be finished in the calendar year to ease fixture congestion and allow players have a proper off-season.
The 42.ie caught up with some of the leading lights from around the country yesterday at the AIB provincial GAA club awards to see what they make of the proposed change.
Ger Brennan (Dublin and St Vincent's)
"I'd be very much in favour of getting it done in the one year and having a proper break. You have a break of two months but you don't really mentally (have a break). I think human beings need a sense of start, middle and finish; switch off and then go again.
"Dessie (Farrell) was talking about putting pockets of club championship fixtures within the county fixture list. I don't know how well that would work in terms of getting momentum as a club team, but it could work well."
TJ Reid (Kilkenny and Ballyhale Shamrocks)
"It would be tough going because winter months are not very enjoyable. If we get a bad winter, going out in stormy conditions it is not ideal to be hurling. You would like a break over Christmas because Christmas is a time that you like to enjoy to meet your family and your friends. The only problem I have is that (is) it all going to be squashed in? If you get one or two draws that could ruin the whole championship."
Gary Sice (Galway and Corofin)
"I think an off season is going to have to come in somewhere. Putting it into one year would be great. Playing an All-Ireland final in November, if it was here (Croke Park), it'd be grand. As long as you're not playing on a pitch that's dug up and it takes away from the two teams that are at the final, then grand. But I think it'll take a lot of work to get it down to one year."
Paudie O'Brien (Limerick and Kilmallock)
"There is scope to look at the whole season, not just scratch St Patrick's Day. Look at the competitions, the Walsh and Waterford Crystal, and the football equivalents, and you have wonder is there a need for then. Like Limerick and Waterford playing in my olwn field in Kilmallock the other day, and there was frost on the ground. You'd have to wonder what managers are getting out of it.
"I think it (long club break) is ridiculous. I don't see the need. There is no reason we couldn't have played the semi-final two weeks later, and the All-Ireland final now, sometime in January. The Portaferry lads were another month before us."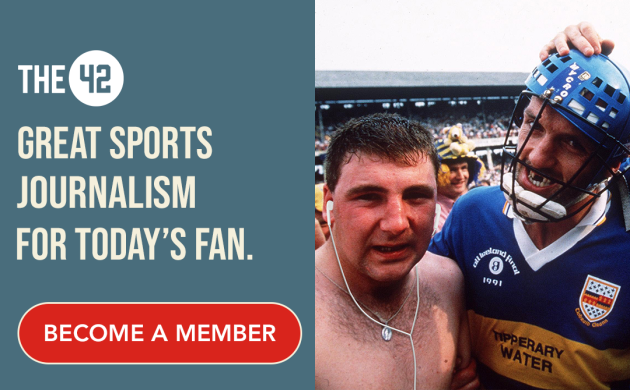 Patsy Bradley (Derry and Slaughtneil)
"For us it's nice to to say you've a chance to play in Croke Park on Paddy's Day. It's a thing you nearly always do, you watch it on TV, you make a day out of it and come and watch it here. To maybe have a chance to be involved in it on Paddy's Day is nice."
Paul Braniff (Down and Portaferry)
"Playing hurling at this time of the year is not ideal. February or March gives time for the weather to turn again. In terms of the gap that's left between our provincial final and the All-Ireland semi-final, we're probably lucky in a way.
"We picked up a couple of injuries and that gave us the extra time for players to get over them and also to have a look at the opposition. Kilmallock were still playing while we were sitting up resting so it gives us the opportunity to have a look at the way they set up."