THERE WERE DAYS when Alan Nolan thought about throwing in the towel.
They say you have to be mad to be a goalkeeper — and that increases exponentially when you're talking about hurling — but it is patience that really sets substitute keepers apart.
Although he got the occasional run, Nolan was in and around Dublin panels for more than eight years before his first real Championship chance, his "proper debut" as he puts it himself.
It finally came last month. Gary Maguire, the Dubs' first-choice keeper for the last few seasons, fractured his thumb and needed surgery.
Nolan slotted in seamlessly for the win over Wexford; the Leinster final defeat to Kilkenny was far less enjoyable, although he was named Man of the Match for his efforts in keeping the score down.
"When you look at it, I'm a part of a team so that's the thing that matters and the result was disappointing," he explains.
"But, as everyone analyses things, you start looking back at yourself and I suppose coming away from the Leinster final, having got Man of the Match and playing well, I suppose it is a positive."
Donall Farmer / INPHO Donall Farmer / INPHO / INPHO
Maguire's thumb is on the mend but he's still a little bit short of match-fitness. So, instead of another summer in the stands, Nolan is set for his third straight start when Dublin take on Tipperary in the All-Ireland quarter-finals on Sunday.
It has been a long time coming but finally, he's getting the reward for his patience and perseverance.
"If I wasn't there I'd be back at my club wanting to be there, so I said while I'm here I may put the effort in.
"Look, you just have to be positive and you have to ready when a chance like the last month comes along. Luckily I've been there to be able to perform to my best."
The trouble is, those chances don't come around very often. Just ask any of the 10 different keepers who tried to dislodge Brendan Cummins during his 18 years in goal for Tipperary.
"Sitting there, you probably think you're never going to get on," Nolan continues.
"I suppose it's very hard but you have to apply yourself the same as if you were playing, because if you're called upon in the middle of the match and you haven't been doing your own preparation, something could go wrong and then you'd be really sick with yourself when you get a chance and you didn't take it."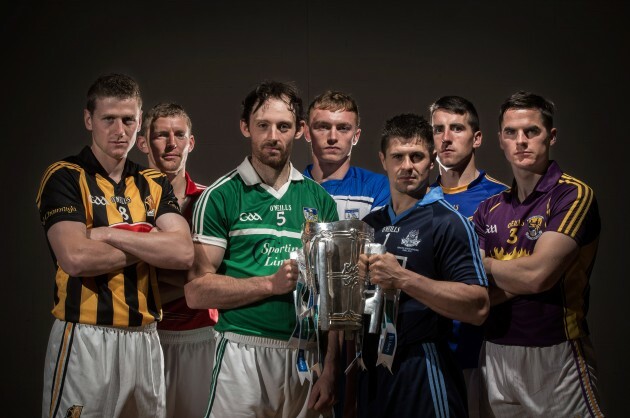 Cathal Noonan / INPHO Cathal Noonan / INPHO / INPHO
Speaking of chances not taken, the Dubs have had three weeks now to mull over their Leinster final defeat.
Nolan disputes the fact that they were overly concerned with their opponents' game ("we focus on ourselves mostly") or followed a tactical plan that played into Kilkenny's hands ("we had possession, it was just that it didn't stick.")
"I don't know why," he says, still struggling to explain why Dublin looked so flat, surrendering their hard-won Leinster title without so much as a whimper.
"It was just disappointing. It was such a big occasion and we didn't turn up.
"You train that hard and when that happens it's very disappointing, but we're delighted we've another chance now.
"We're heading to Thurles with our backs to the wall, and we can only come out fighting.
"And if we don't, our season is over so we know what's in our hands."