AND THEN THERE were four.
The contenders have been whittled down in the 2023 All-Ireland senior football championship, we are left with Munster champions Kerry, Ulster winners Derry and Leinster kingpins Dublin, while Monaghan have come along to complete the set.
We know our semi-final pairings but let us take a closer look at them in the wake of yesterday evening's draw.
Dublin v Monaghan
Saturday 15 July, Croke Park, 5.30pm – RTÉ/BBC.
For the first time in five years, Monaghan return to the All-Ireland semi-final stage. Their summer has been packed with heart-stopping moments – Ryan O'Toole's goal v Tyrone, Karl O'Connell's point v Derry and Conor McCarthy's point v Kildare – now Rory Beggan's save v Armagh on Saturday night is the latest addition to that list, the moment that propelled them towards the last four.
Can they book the county's second ever appearance in an All-Ireland decider and first since 1930? It's a tough task. Their recent championship history with opponents Dublin does not make for kind reading. They suffered a 2-22 to 0-11 hammering at their hands in the 2014 quarter-final, while Dublin enjoyed a 1-19 to 0-12 victory in the last eight meeting in 2017. Happier memories for Monaghan in the excitement of the last day of the league last year, sending Dublin down the relegation trapdoor with their 3-13 to 1-18 success in Clones.
Monaghan will arrive with good vibes after their wins over Kildare and Armagh, part of a campaign where they have rebounded well to setbacks. They'll need to ratchet their performance up a few notches to take down a Dublin side who flattened all comers in Leinster and have stepped it up considerably in the All-Ireland series after that stuttering draw with Roscommon.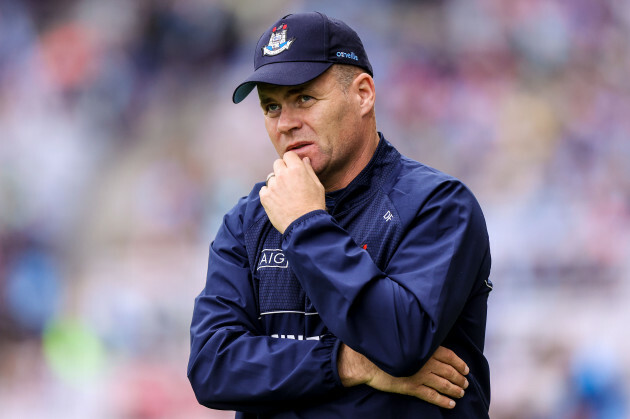 John McVitty / INPHO Dublin boss Dessie Farrell. John McVitty / INPHO / INPHO
Yesterday's destruction of Mayo was hugely impressive. It's three years since they last contested an All-Ireland decider, not a gap this all-conquering group wants to see growing any further.
Remarkably the Dublin and Monaghan game will take place a century on from their previous All-Ireland semi-final meeting. On 15 July 1923, the semi-final from the 1922 championship took place with Dublin winning out in Dundalk.
Ben Brady / INPHO Monaghan manager Vinny Corey. Ben Brady / INPHO / INPHO
Kerry v Derry
Sunday 16 July, Croke Park, 4pm – RTÉ/BBC.
For the first time in almost two decades, the footballers of Kerry and Derry cross paths in the senior championship arena. Kerry won that semi-final 1-17 to 1-11, in what was Jack O'Connor's maiden season in charge. There have only been three other previous meetings between the counties so this fixture sparks some novelty. Derry won the 1958 semi-final, Kerry won the 1970 equivalent and followed it up with a similar success in the 1976 last four game.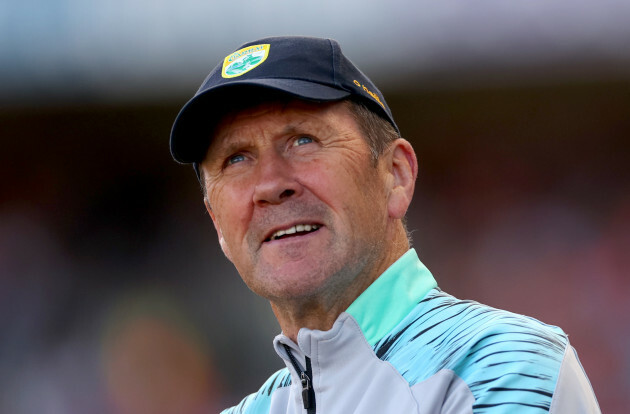 James Crombie / INPHO Kerry boss Jack O'Connor. James Crombie / INPHO / INPHO
The obvious link to the current squads is the 2017 All-Ireland minor decider, a game that David Clifford lit up with a wondrous showing as he ransacked the Derry defence for 4-4. Diarmuid O'Connor, Conor McCluskey and Padraig McGrogan are the other playing survivors.
Both teams will enter the game in good health. They both retained their respective provincial crowns this summer and topped their All-Ireland groups to bypass the preliminary quarter-final stage. Kerry's display to beat Tyrone on Saturday was dazzling, Derry's performance to overcome Cork yesterday more workmanlike.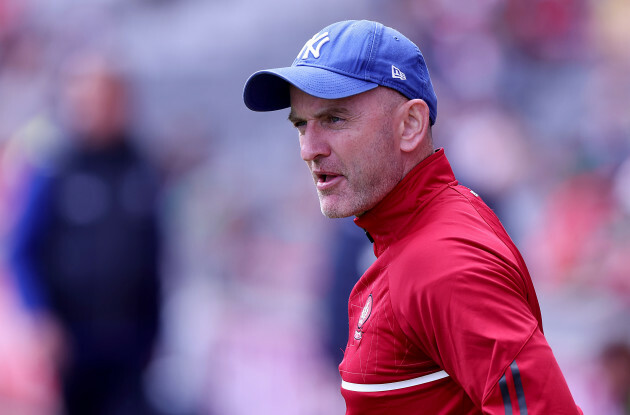 John McVitty / INPHO Derry manager Ciaran Meenagh. John McVitty / INPHO / INPHO
The critical difference of course is that Kerry are the reigning All-Ireland title holders, while this group have the experience of the two 2019 deciders lodged in the memory bank as well. Derry have not graced the final since their memorable breakthrough in 1993. Their form faltered at this juncture last season against Galway, can they make amends now? A sizeable challenge given Kerry's current form.