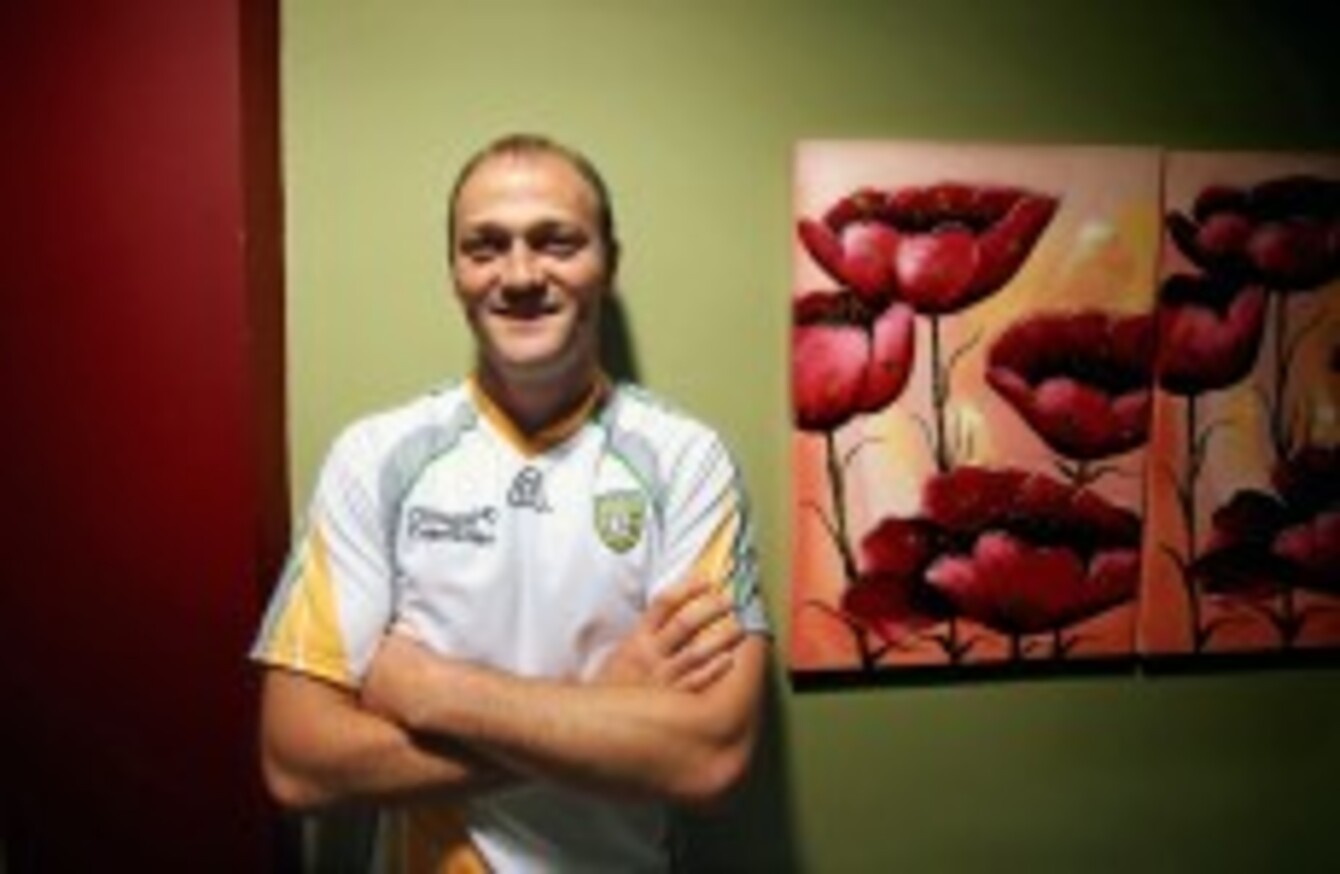 Donegal attacker Colm McFadden.
Image: INPHO/Cathal Noonan
Donegal attacker Colm McFadden.
Image: INPHO/Cathal Noonan
DONEGAL ATTACKER COLM McFadden is likely to only need to get on the scoresheet once in next Sunday's All-Ireland senior football final to become the top scorer for the 2012 championship.
McFadden has amassed 3-28 (37) in Donegal's six games to date and is tied on that exact figure with Meath's Brian Farrell who has registered 0-37.
But with Mayo's Cillian O'Connor, who is currently tied in eighth place on 0-23, the only other player who is in action next Sunday to currently be in the top ten list, McFadden is the strong favourite to land the accolade. It appears unlikely that O'Connor could overhaul McFadden given that he would have to outscore him by fifteen points yet it is worth nothing that the Donegal player has featured in two more games than his Mayo counterpart this summer.
McFadden drew level with the Nobber clubman Farrell after shooting 0-5 in Donegal's All-Ireland semi-final success over Cork. That game also saw Colm O'Neill hit 1-3 for the Rebels and move into the top ten rankings, one point ahead of Kildare's Eoghan O'Flaherty, Kerry's Bryan Sheehan and Laois player Ross Munnelly.
O'Connor's 0-7 return in Mayo's All-Ireland semi-final victory against Dublin enabled him to draw level on the list with Sligo's Adrian Marren while Dublin's Bernard Brogan fired 0-6 in that game to move from sixth to fourth as he overtook Limerick forward Ian Ryan and Kerry star Colm Cooper.
1. Brian Farrell (Meath) – 0-37 (37) – (0-14 from play) – 5 games played
2. Colm McFadden (Donegal) – 3-28 (37) – (1-11 from play) – 6 games played
3. Sean McCormack (Longford) – 0-33 (33) – (0-11 from play - 5 games played
4. Bernard Brogan (Dublin) – 3-23 (32) – (3-8 from play) - 5 games played
5. Ian Ryan (Limerick) – 1-28 (31) – (1-9 from play) – 4 games played
6. Colm Cooper (Kerry) – 1-25 (28) – (0-10 from play) – 6 games played
7. Emlyn Mulligan (Leitrim) – 0-24 (24) – (0-4 from play) – 4 games played
8. Adrian Marren (Sligo) – 2-17 (23)- (1-9 from play) – 4 games played
8. Cillian O'Connor (Mayo) – 0-23 (23) – (0-2 from play) – 4 games played
10. Colm O'Neill (Cork) – 2-15 (21) – (2-10 from play) – 4 games played