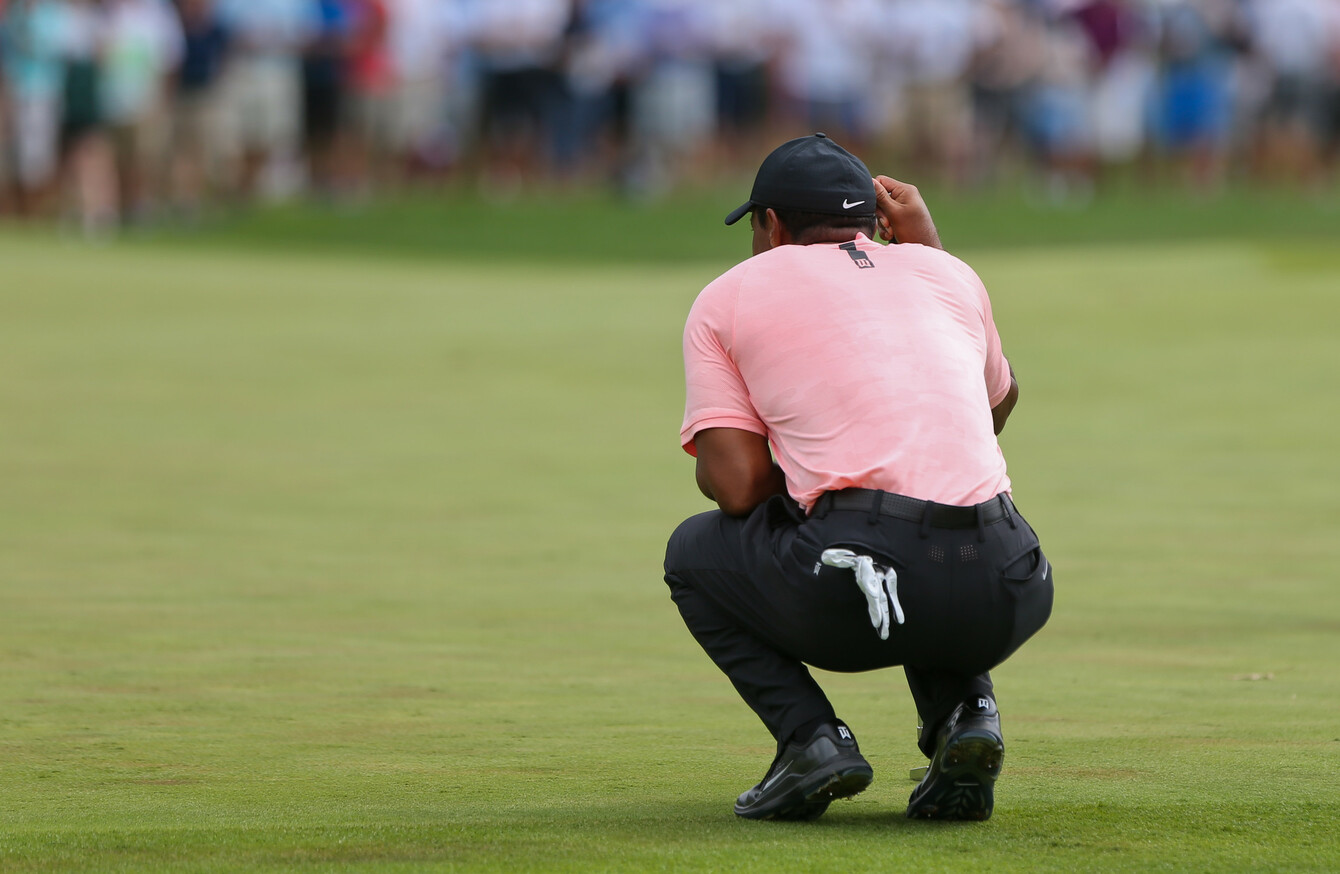 Image: Debby Wong
Image: Debby Wong
1. "I have to say this because it's important. Without naming names, at one of my clubs I was also seeing a doctor. She recommended I go to the Priory to recover properly. I said, 'I don't think you realise what I do for a living. It's not possible to leave a football club for a few weeks. They paid good money to sign me. They pay me good money, so I can't just go. But I'll ask them.'
"I didn't end up doing so. I wasn't sure how they would react to me needing to go to the Priory and then, not long after, my mum phoned. She said someone from the club had called. They told her I was thinking of going to the Priory but the message was clear. 'You can't do that. You must focus on football.' I don't know how they knew. I was shocked."
2. "Woods is 42 now. He has not won a tournament in five years, a major in 10. He thought as recently as a year ago that he might never play competitive golf again because he could barely stand up. Golf would have to soldier on with stars named Dustin and Justin and Brooks. None of them Tiger, or anything like him.
"Yet here he is, Tiger in twilight, and he looks the same, mostly acts the same, and is finally playing somewhat like the man everyone remembers, back in those good years before health and scandal took an axe to his growing legacy.
"He even reintroduced the celebratory uppercut on the 18th green at the P.G.A. Championship in August, puncturing the steamy St. Louis air, and it was strange only because he did not win. But even in second place, it signaled that he was back."
John Branch explores the complexity of Tiger Woods' return in the New York Times and asks how we should judge his latest return to the course.
3. "Dublin has received somewhere in the region of €16.5 million over a 10-year period from 2007 to 2017, while the likes of Kerry picked up just over €700,000 in the same timeframe. In 2016 for example, Dublin got €1.43m while this year's All-Ireland final opponents, Tyrone, received a paltry €119,000.
"There's nobody in their right mind that can argue that those numbers accurately reflect a fair distribution of GAA funding so that counties can promote and develop our national games on a level playing field. The disparity is undeniable.
"But I do feel like people are arguing about two separate issues. Coaching and games development and senior inter-county set-ups are two different planets. Yes, there can be mutual long-term benefits, but not a short-term big bang for your buck kind of thing."
Mike Quirke makes the argument that money isn't the only factor that can give inter-county teams the edge in his column for the Irish Examiner.
4. "Finally, the cards are falling into place for Cook. Since announcing the end of his career, the tributes have flowed like good port, taking him aback rather. Perhaps he never realised quite how highly he was regarded. Perhaps he never was that highly regarded until the end hovered into view. For a few years he was about as divisive a figure as English cricket has had: the Sith Lord to Pietersen's Luke Skywalker, or the other way round, depending on how you saw it.
"But that's all water under the bridge now. Pietersen warmly congratulated Cook on his retirement, and in a couple of hours he'll do so again. "Script written!" he'll write. 'Fairytale ending! Richly deserved having had to face a brand new Duke's ball for 12yrs! BRAVO.' And he'll add the applause emoji. Cook probably doesn't even know how to do an emoji. For this one game, English cricket's two parallel traditions are united in acclaim."
Be part
of the team
Access exclusive podcasts, interviews and analysis with a monthly or annual membership.
Become a Member
5. "And so not only was Serena Williams being punished for her own success, so too was Osaka, who sat with a towel draped over her head moments after she won, as if she was ashamed of her accomplishment. What should have been a moment of triumph was one that appeared more steeped in grief, so much so that Osaka felt compelled to apologize — for winning!
'I know that everyone was cheering for her, and I'm sorry it had to end like this,' Osaka said before the trophy ceremony, her words blasting through the PA system at Arthur Ashe Stadium. 'I just want to say thank you for watching the match.'
"In that moment, through sheer human decency and compassion, Williams was forced to shift from the role of competitor, the role that still inspires disgust and discomfort in so many whenever Williams reminds them of it, to something far less threatening: that of mother. She consoled Osaka and instructed a disappointed crowd to show some respect."
6. "I had to fight harder than I have ever fought before during the first two weeks. For survival. I then had a second operation and a violent case of pneumonia and repeatedly had to be put into an artificial coma for a few days at a time. I was in pain — and there are no words to describe it.
"The doctors had a lot of trouble getting me adjusted to painkillers. My body absorbed the drugs like a sponge. But they also couldn't give me too many because it would have paralyzed my lungs. At times, I really thought I was going to die. But I said to myself: You can't give up now. You have to carry on [she begins crying and wipes the tears away with her thumbs]. I'm sorry. I don't usually cry."
Olympic sprint cycling champion Kristina Vogel opens up to Antje Windmann of Spiegel Online following the crash that left her paralyzed. 
7. "It was at Aldershot that I started playing poker at the back of the team bus. I just wanted to be among the banter really. I think I was just charity for the other lads – I would never leave the bus with any money. I was on £400 a week, on my first professional contract, but it was all going on poker.
"This was when I'd say my gambling became a serious addiction, because that's when I started thinking about gambling every day, rather than maybe once a week. 
"By the end of the season, I owed £2,000 to a teammate. That's when I first coughed up to my parents. They gave me the money to pay and just said it could never happen again. I swore on everyone's life that I'd stop. The truth is, though, I wouldn't stop for anybody at the time."
Ex-Reading footballer Scott Davies talks to the BBC's Ciaran Varley about his a gambling addiction which saw him lose £200,000 and how he has devoted himself to helping others in who are in similar situations.
The42 is on Instagram! Tap the button below on your phone to follow us!