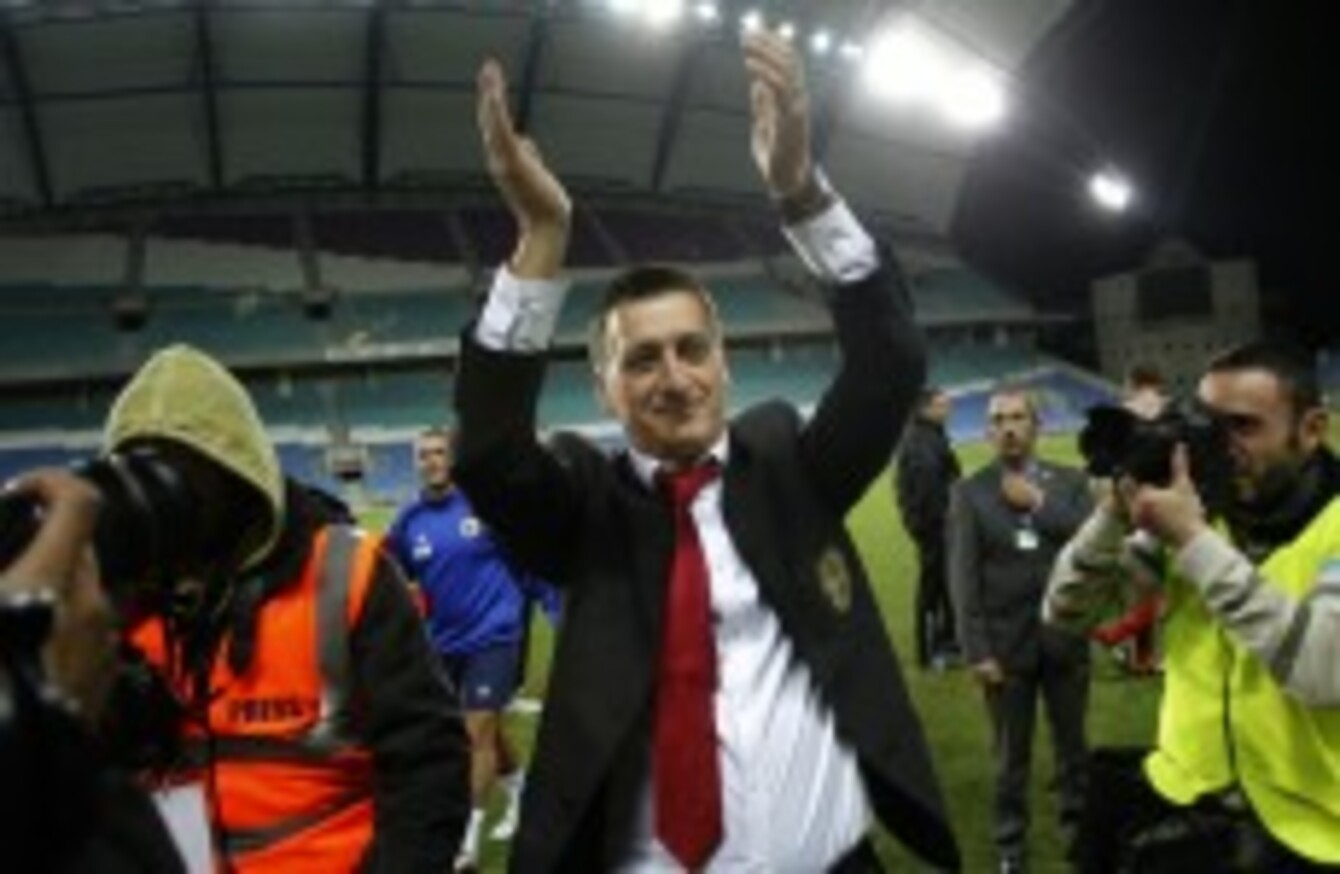 Image: AP/Press Association Images
Image: AP/Press Association Images
MANAGER ALLEN BULA has warned Ireland that there could be a sting in Gibraltar's tail.
The minnows lost 7-0 against Poland in their first European Championship qualifier last month and are hot favourites to be Group D's whipping boys.
A draw in Dublin would be a historic result but Bula has no plans to play 11 men behind the ball on Saturday.
"We've already shown that we can [attack] and we'll carry on doing it," he told Sky Sports News.
"In none of the games that we've played so far have we parked the bus.
"We do work very hard on defence but we can also counter-attack very well.
"My attackers will show that they're capable of scoring goals against anyone."
A small crowd is expected in the Aviva Stadium but it will dwarf the 1,600 fans who were at Gibraltar's 'home' game against Poland in Faro.
Bula has worked to prepare his players for a completely different matchday experience.
"Mentally it's about talking to them, making them believe in themselves. Like I keep on telling them, they've only got 30 seconds to take in the atmosphere and after 30 seconds they've got to snap out of it.
"Until the day comes and the match comes we don't know what might happen but they're professionals and they'll be able to cope with it.
He added: "Someone asked me the other day about the last games and the tradition of Ireland against smaller nations that they don't play too well.
"With this new competition they need the points, they need the goals, and it's a group of death. We can't look into that. Ireland are going to go all out.
"They're respecting us, they've shown that by picking their best players, and we've just got to stick to our gameplan."