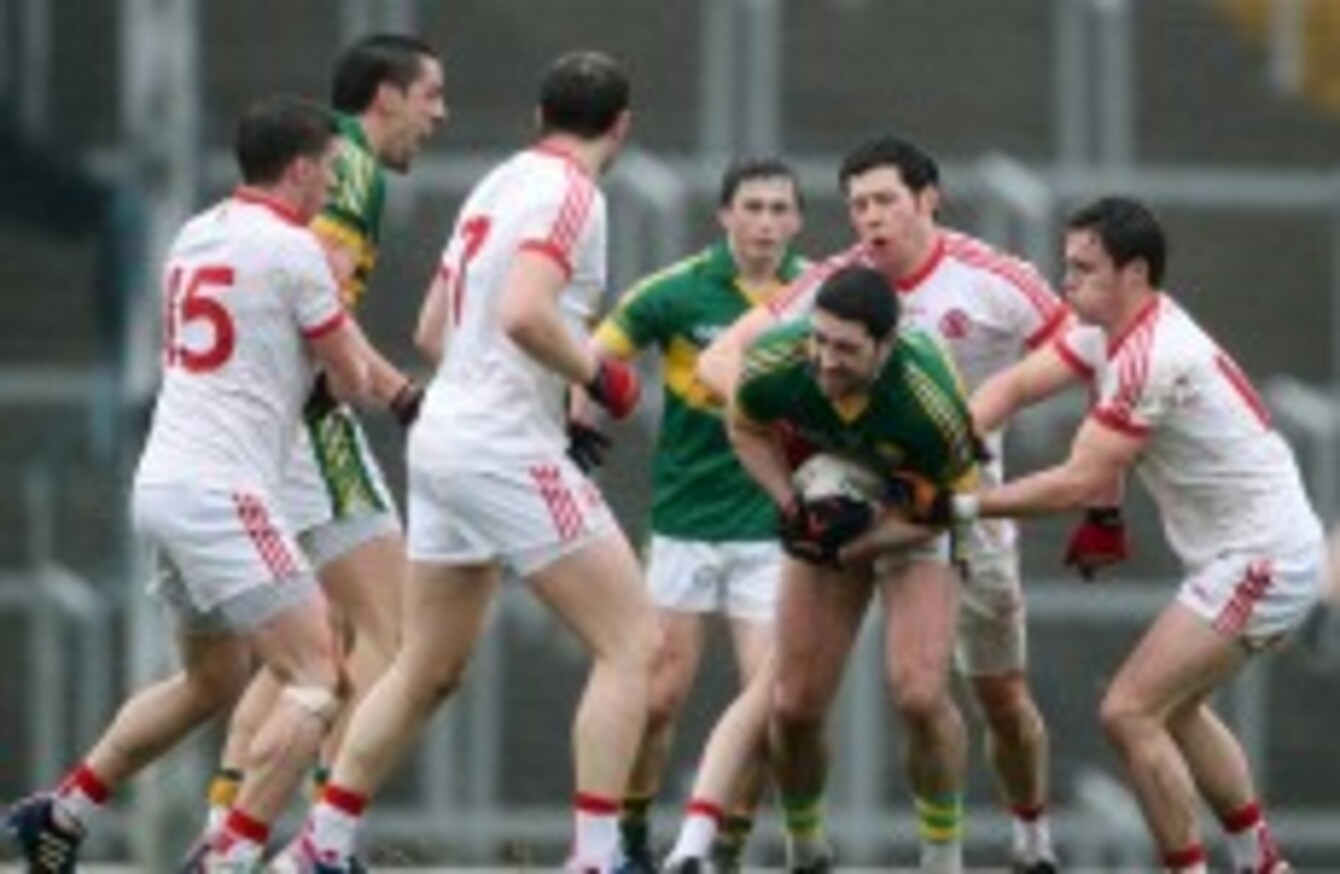 Kerry and Tyrone face off in Omagh on Sunday.
Image: Cathal Noonan/INPHO
Kerry and Tyrone face off in Omagh on Sunday.
Image: Cathal Noonan/INPHO
IT'S CRUNCH TIME in the Allianz football league this weekend with the last round of games down for decision.
There's promotion and relegation issues to be decided along with Division 1 semi-final places up for grabs.
When two counties finish on equal points, the tie will be decided in the following order.
The outcome of the previous game between the counties.
Scoring difference
Highest total score for
A playoff
Here's the state of play in the four divisions.
Division 1
The only thing certain here is that Derry are relegated while Cork have secured a semi-final place. Those teams meet in Sunday on Celtic Park.
The relegation battle will be primarily focused on the Kerry-Tyrone clash. Tyrone must win by two points or more to avoid the drop and in that instance Kerry will be in serious trouble due to their poor scoring difference. A draw will suffice for Kerry.
The semi-final race is likely to come down to a fight between Monaghan, Dublin, Donegal and Mayo. Monaghan only need a draw to advance and could even qualify if they lose. Victory for Dublin would see them into the last four as it will for the winners of Donegal and Mayo.
Division 2
The picture here is very complicated. There are five teams still in the hunt for promotion. If Down they beat Laois, they will go up and that scenario also applies to the winners of the Meath and Cavan game.
Roscommon are still very much in contention if they triumph over Westmeath and scoring difference will likely come into play then. Galway can still be promoted if they beat Kildare by a huge margin but would need other results to fall kindly for them.
Galway can also be relegated but a draw or a win will see them survive. If Kildare and Westmeath lose they will be relegated. A draw will only keep them in the hunt for survival if Laois fail to get anything from their game against Down.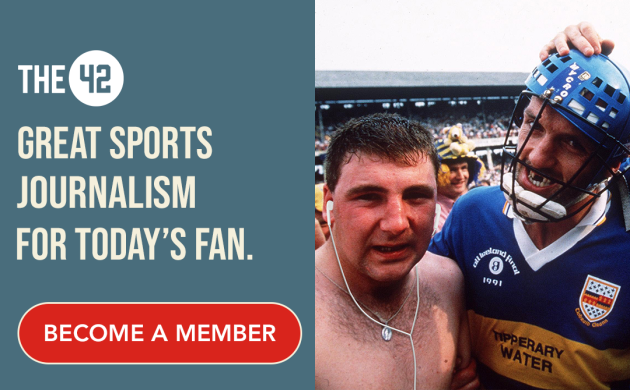 Division 3
Matters are more clearcut here with Fermanagh and Armagh both already promoted while Tipperary are guaranteed to finish third.
The relegation battle concerns the other five teams. Wexford look certain to drop to the basement division given their current scoring difference is -40 and they are on two points. The remaining teams are all on four points but Clare and Sligo have the advantage of better scoring difference. Limerick take on Louth and the loser of that game is likely to be in trouble.
Division 4
In the bottom division, there is only one issue to be decided. Longford are already promoted and will be joined by the winners of Offaly and Antrim, who meet on Sunday in Tullamore. Offaly have a better scoring difference and if the game ends in a draw, they will be promoted.