ANTHONY FOLEY'S OFFICE is still empty, but not unused.
It's a place Rassie Erasmus takes his Munster players now and then, giving meetings an added weight and importance as the men gather conjure the memory of their lost leader.
From saying his name 'on three' in the dressing room to abiding by his vision for his team. For Munster, remembering the man known as Axel is not a monthly or weekly service. It's ingrained in everything they do.
These are the men who worked and battled with Foley. It's hard to imagine what his family must still be feeling.
A year on from Foley's untimely death in Paris, that's what the documentary 'Anthony Foley: Munsterman', airing on RTE 1 at 21.35 on Monday night, allows us on the outside to begin to understand.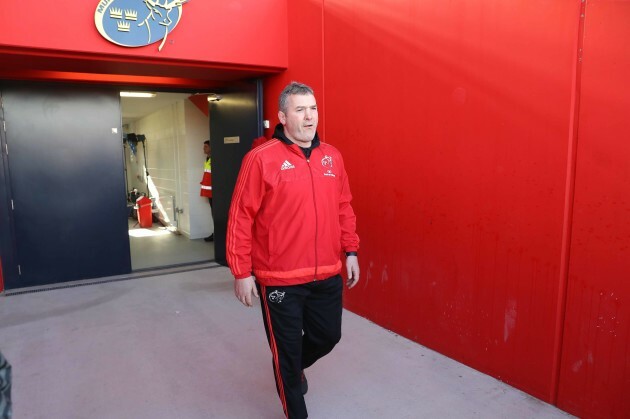 Billy Stickland / INPHO Billy Stickland / INPHO / INPHO
With voices from long-standing team-mates, friends, colleagues and siblings, director Ross Whitaker and producers Adrian McCarthy and Wes Liddy deliver a film that does more than give you a glimpse inside the Munster family, it pulls you in at an emotional level. There are lump-throated, tear-welling, spine-chilling moments throughout, because this is not a tribute to Foley's successes, it's the story of his impact on the people and the rugby landscape that surrounded him.
From the opening shot, there is an immediate and strong sense of place about Munsterman. The haunting news of Foley's death airs as the camera floats above the bridge at Killaloe. There's no telling of a Foley story that can start anywhere but the beginning and the recollections of his sisters Orla and Rosie alongside a wonderful collection of old family photos are painfully relatable.
It was part of the magic of Foley that he seemed so familiar to anyone who grew up in Ireland, rural or otherwise.
"In many ways he was a very ordinary man, a family man" says director Ross Whitaker.
"It's the unfashionable aspects of the Munster story which are probably the strongest ones: honesty, knowing where you're from. Maybe from the remove of Leinster, people might wonder if they are clichés, but when you spend a bit of time around a story and talk directly to people who came into the story from outside — community, honesty, those sorts of characteristics did drive Munster on."
And Munster's story is Foley's story. There is simply no extricating the two. This film brings you along that familiar tale of European adventures and home-hewn rivalries at an exhilarating pace. Spirits soar upwards with highlight-reel tries from Foley in blue, red and green until that glorious moment when Foley sheds the serious public face and whirls his arms to signal the ecstasy of a crowning moment in Cardiff.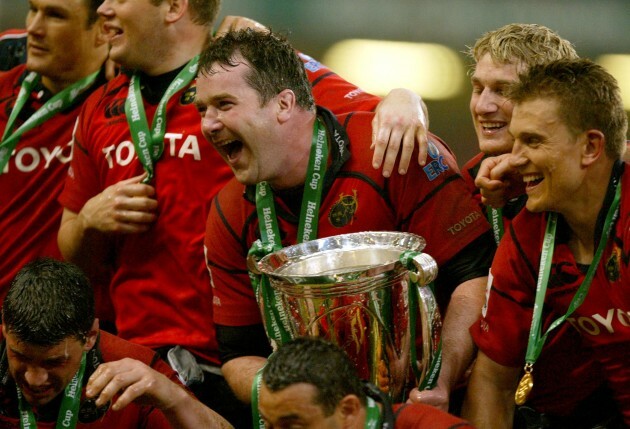 Dan Sheridan / INPHO Dan Sheridan / INPHO / INPHO
Unfortunately, where there are peaks, there must be troughs and the adversity in Foley's tale comes shortly after he is awarded his dream job.
"When you look back with hindsight it doesn't feel like it should be as big a deal as it was," notes Whitaker, who has painstakingly knitted this story into about an hour of moving television.
"If you take out two months or six games of that season, Munster were pretty good. But ultimately from his point of view it was probably the low point of his rugby career."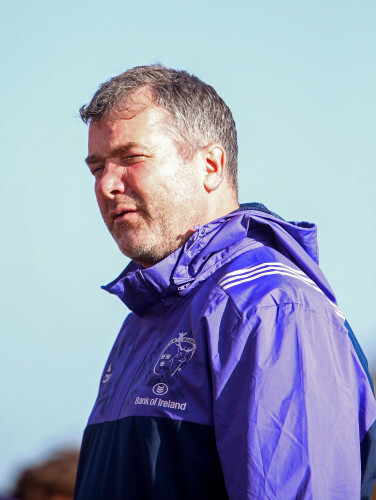 Tommy Dickson / INPHO Tommy Dickson / INPHO / INPHO
There's no sugar-coating that period, and it's miles off how Foley would want to be remembered, but the man's honour in adversity was an integral part of the tale.
"It's something that came up in conversation with the current players as well as fellow coaches. It became clear that it's a very big part of Anthony's story.
"That period as Munster coach was incredibly difficult. As Simon Zebo says, he wanted to create a dynasty in Munster. It was such a real and prominent part of the story that we couldn't put it aside."
Foley hated the results and atmosphere that unfolded on his watch. Fewer and fewer were showing up to Thomond Park and on one occasion a handful of those who did began to boo their own. The film reveals that Foley presented himself as scapegoat, twice offering his resignation to Garrett Fitzgerald. Twice, at least, the CEO declined.
Anthony Foley only ever wanted the very best for Munster.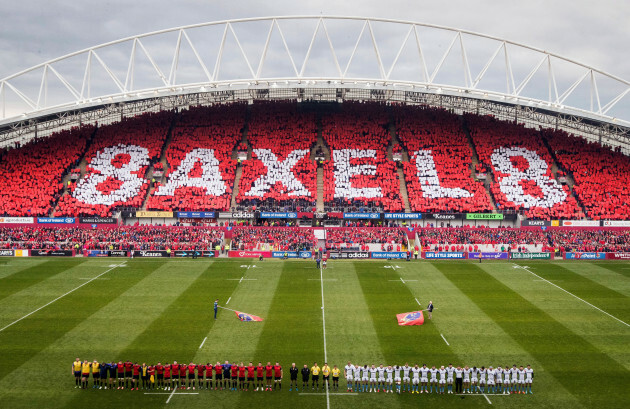 Smiles return to the screen with Foley enjoying his job – physical on-field coaching – again after Erasmus comes on the scene. But a sense of dread takes over as tones change and the location is switched to Paris, 16 October.
Exclusive Six
Nations Analysis
Get Murray Kinsella's exclusive analysis of Ireland's Six Nations campaign this spring
Become a Member
From breakfast to telling Brendan Foley the news no father should ever have to hear, Niall O'Donovan leads the coaching staff's recollection of that day, and nobody would wish to trade places with him, says Whitaker.
"It was an incredibly emotional experience doing the interviews firstly and then going back through to re-watch and edit. When you put together a number of people's accounts of one moment or subject, it gains another type of power.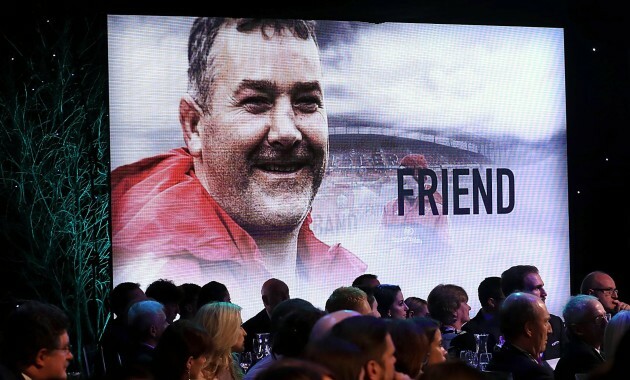 "When you have CJ Stander's account, followed by Paul O'Connell's closely after and you're seeing two great and strong men of rugby in a very different light, that's an emotional thing to watch.
"It was really interesting speaking to all those men about their friend. They weren't talking about rugby, they were talking about human tragedy, emotion, things that we don't usually ask rugby players about. It felt like we were seeing a whole other side to players."

Wildfire Films / Vimeo
Indeed, throughout O'Connell's testimony he brings a running theme into the mix: when and where it's perceived as acceptable for strong men to show emotion. Now retired, he notes that it's been a while since he hugged it out with a friend the way be embraced team-mates with all his might.
Such physical displays of togetherness and emotion don't come so naturally when you're not wearing the same jersey and shorts. So when O'Connell and CJ Stander both well up in conversation, it hammers home the enormity of the loss.
It's embodied in two iconic strongmen of Ireland and Munster, yet the story ensures it still strikes a chord for outsiders and outright strangers.
Anthony Foley: Munsterman airs on RTE 1 at 21.35 on Monday.