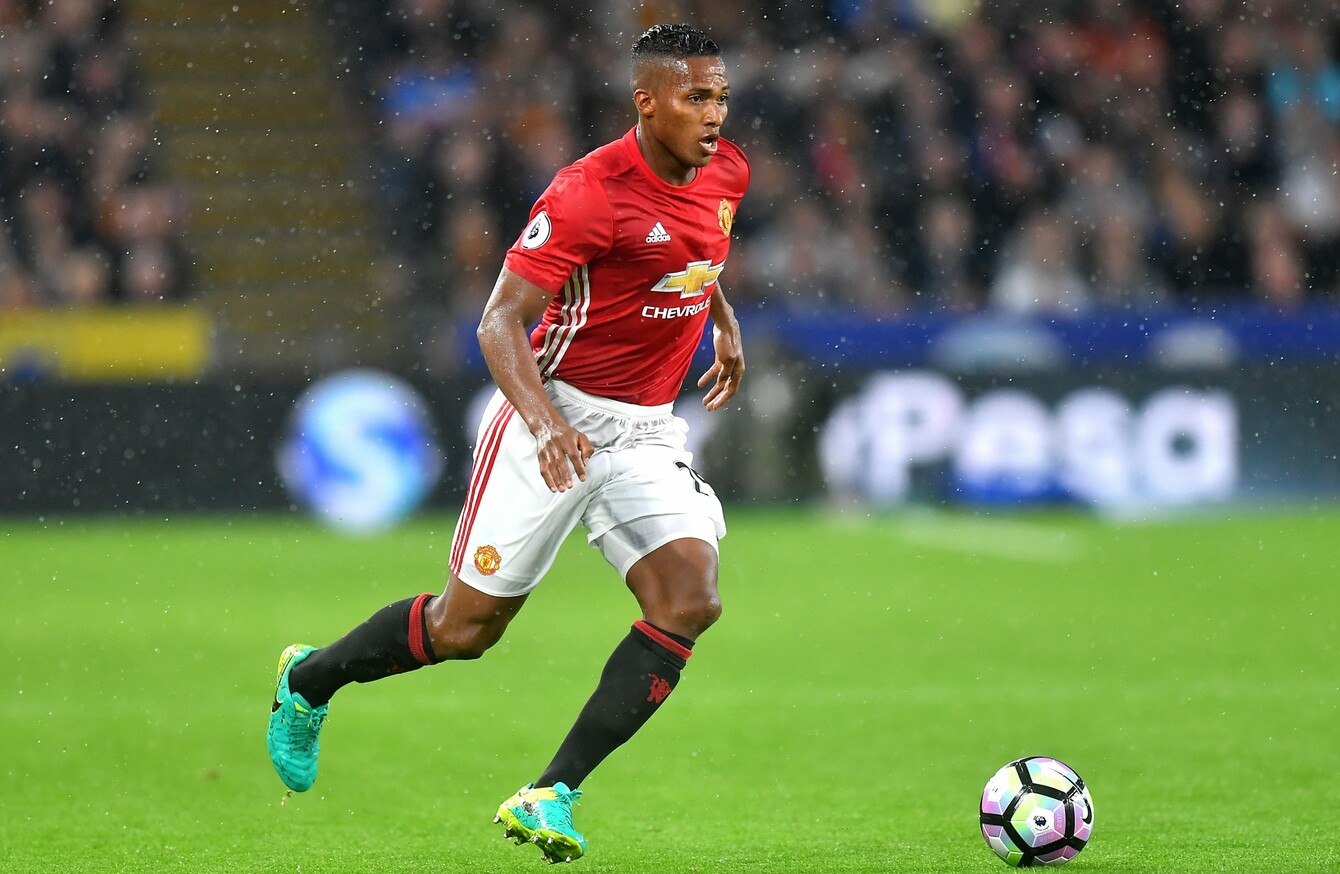 Image: Dave Howarth
Image: Dave Howarth
THERE'S A DILAPIDATED shack in the Ecuadorian city of Lago Agrio. It's a tiny wooden structure – a bungalow at some point in the past but now just a shell, with the walls and roof caving in.
This was Antonio Valencia's house.
According to Lonely Planet, Lago Agrio is 'seedy, grey town with a chaotic market, dusty streets, thick traffic and gritty bars.
"Certain realities exist here," they continue.
"There's a high amount of prostitution and crime related to the nearby Colombian border: take care at all times, especially after dark."
This was Antonio Valencia's home.
Located in the Amazonian forest, the place is best-known for its oil but it's a love-hate relationship. In 2011, Chevron were found guilty of dumping 18 billion gallons of it (and toxic waste) in the area over a 28-year period – causing mass pollution in the rainforest and destroying 50,000 square kilometres of the region. Later, a US appeals court blocked the enforcement of the judgement against Chevron and an attempt to gain legal traction in Canada proved unsuccessful.
Oil makes or breaks you in Lago Agrio. If you don't work in the fields, you fantasise about getting out.
That's what Valencia did. After impressing with his local side and not shirking playing against 18-year-olds when he was four years younger than them, he headed for an open trial with El Nacional and asked a friend to drive him the eight hours to the capital city of Quito.
It was the first time he had been outside Lago Agrio and it was a huge risk. Many youngsters – like him – arrive from rural areas of the country and stake everything on getting selected. They have nowhere to stay. They don't know the city.
"Poor boys come to Quito with the idea that football is going to save them," said Fernando Baldeón, one of Valencia's former coaches.
It was overwhelming for the teenager but he had a focus and was desperate to stick to it.
"I was nervous because I didn't know where I was going to sleep or where I was going to eat," he told an MUTV documentary crew years later.
But if you have a dream and you want to make it come true, that is what you do."
Finally, Valencia was one of the 30 young players. Finally, he had a bed of his own.
At the time, and up until 2013, the club was run by the military. Discipline and humility were key elements of the youngsters' lives. It was a regimented lifestyle – awake at 0630, clean your room, make your bed, breakfast at 0730. And you were made to cherish how privileged you were to be there in the first place.
"When I first got to El Nacional, I remember they gave me some white adidas boots," Valencia said.
"They were incredible!" Before that we had nothing – just plimsolls and they broke and that would be it. You would keep playing anyway."
At 17, he made the step-up to the senior side. His talent was evident but two things really stood out: his mentality and his speed.
When he changed rhythm, he would pass you like a jaguar running past a cactus," said a former team-mate.
His progress was followed by an increased pay-packet. But, perfectly encapsulating Valencia's outlook and personality, there was no flippancy with the extra cash.
"We bought a fridge, a stove and one time we bought a games console for the boys. In the evening, all the other boys would come to my room to play".
In 2005, Nacional won the championship. But Valencia was in demand and he was signed by Villarreal later that year. However, he struggled with the transition and was sent on loan to second-tier side Recreativo to gain more experience. But, at the end of the season, he was at a crossroads.
Then, Paul Jewell entered the frame.
The Wigan boss was at the Poland v Ecuador World Cup clash in the summer of 2006 and couldn't take his eyes off Valencia. The Latics put together a package to take the winger on a season-long loan deal from Villarreal and after arriving on a Friday, he played 20 minutes of a friendly the following afternoon.
He had no English and walked into a side battling to stay afloat in the Premier League. It was uncompromising and unforgiving.
"When I arrived and took part in my first training sessions, I remember how cold it was and also how tough the sessions were," Valencia said.
"I wasn't yet fully at my best, fitness-wise. But I said to myself that if I want to stay and do well here, I need to get my fitness up to my team-mates' levels. And that's what happened.
"There were times when I got a bit down and wondered to myself 'what am I doing here?', and I just wanted to go back home. But that's when you discover that inner strength, when you are determined to realise your dream."
In October, he scored his first goal in a 4-0 victory over Manchester City and despite Jewell's exit, he signed another loan deal with the club. Finally, when Steve Bruce arrived as boss, the deal was made permanent and Valencia stayed until the summer of 2009.
When Cristiano Ronaldo left Manchester United to join Real Madrid, supporters didn't exactly think the club would replace him with an Ecuadorian wide-man who played for their unfashionable neighbours. Still, Sir Alex Ferguson had tracked him for five months, impressed by his pace and power.
What are they
really like?
Rare insights on sport's biggest names from the writers who know them best. Listen to Behind the Lines podcast.
Become a Member
On his debut – a pre-season friendly with Boca Juniors –  he beat a defender on the outside and thumped a low strike to the net. It was a sign of things to come and he struck six times in his first campaign. He developed a brilliant dynamic with Wayne Rooney and it said a lot about the winger's influence that the striker ended the season with his joint-best ever tally of goals. Valencia was rewarded for his excellence by being included in the Premier League Team of the Season.
Yet, perhaps it was the following term that reminded everyone – or informed them – about his discipline, dedication and work ethic. After starting the season incredibly well, he suffered an horrific injury in a Champions League game against Rangers. It was a double fracture of his ankle and he was expected to be out of action for between seven and nine months.
Instead, he was back in mid-March, coming on for an FA Cup game against Arsenal. He finished the season as a league champion, while United were runners-up to Barcelona in the Champions League final.
There was another league title in Ferguson's last year and a number of other trophies along the way. But for such a relentless and loyal servant, it's slightly unfortunate the timeline didn't match up enough to allow Valencia enjoy the remarkable run United experienced just before his arrival.
However, it says much about his character that – through a period of such damaging instability for the club – he has remained a constant, consistent influence. And, over the last few years, from an unfamiliar position.
Though he had been given a taste of the right-back zone under Ferguson and David Moyes, it was really Louis van Gaal that fancied him as a dependable defender and explosive attacker when required. Sure, there were the inevitable moments of panic in his earliest experiences of the role, but he has grown into it magnificently.
Like when he was a conventional winger, he's also faced down competition for his place with ease. The likes of Gabriel Obertan, Nani, Bebe (memorably), Wilfried Zaha, Shinji Kagawa and Adnan Januzaj all tried and failed to be long-lasting attacking midfielders. When van Gaal went into the market seeking a specialist right-back and returned with Matteo Darmian, many expected Valencia to be pushed aside. But, unsurprisingly, he just dug deeper and made it impossible for him to be left out.
As Ashley Young has found, shifting between winger and full-back isn't something anyone can do. Still, Valencia isn't anyone.
Perhaps most encouragingly, he has arguably just had his finest season of his career despite approaching his 32nd birthday. He's now signed a new contract at the club that will keep him there until 2019.
"I think he is the best right-back you can have," Jose Mourinho said earlier in the season.
There is no better right-back in football. It is a privilege for us to have such a good player and such a good man."
United won the Europa League on Wednesday with Valencia as captain. It seemed fitting. Again, inevitably, he allowed others to bask in the glory. He allowed Wayne Rooney lift the trophy and, as Zlatan Ibrahimovic hobbled around the pitch afterwards and Paul Pogba dabbed to his heart's content, the skipper was back to where he enjoys being the most. In the shadows.
Later, in the quiet, maybe he'll think of the dusty streets and dilapidated houses back home in Lago Agrio. And what an astonishing, inspiring journey he's had.
The42 is on Instagram! Tap the button below on your phone to follow us!