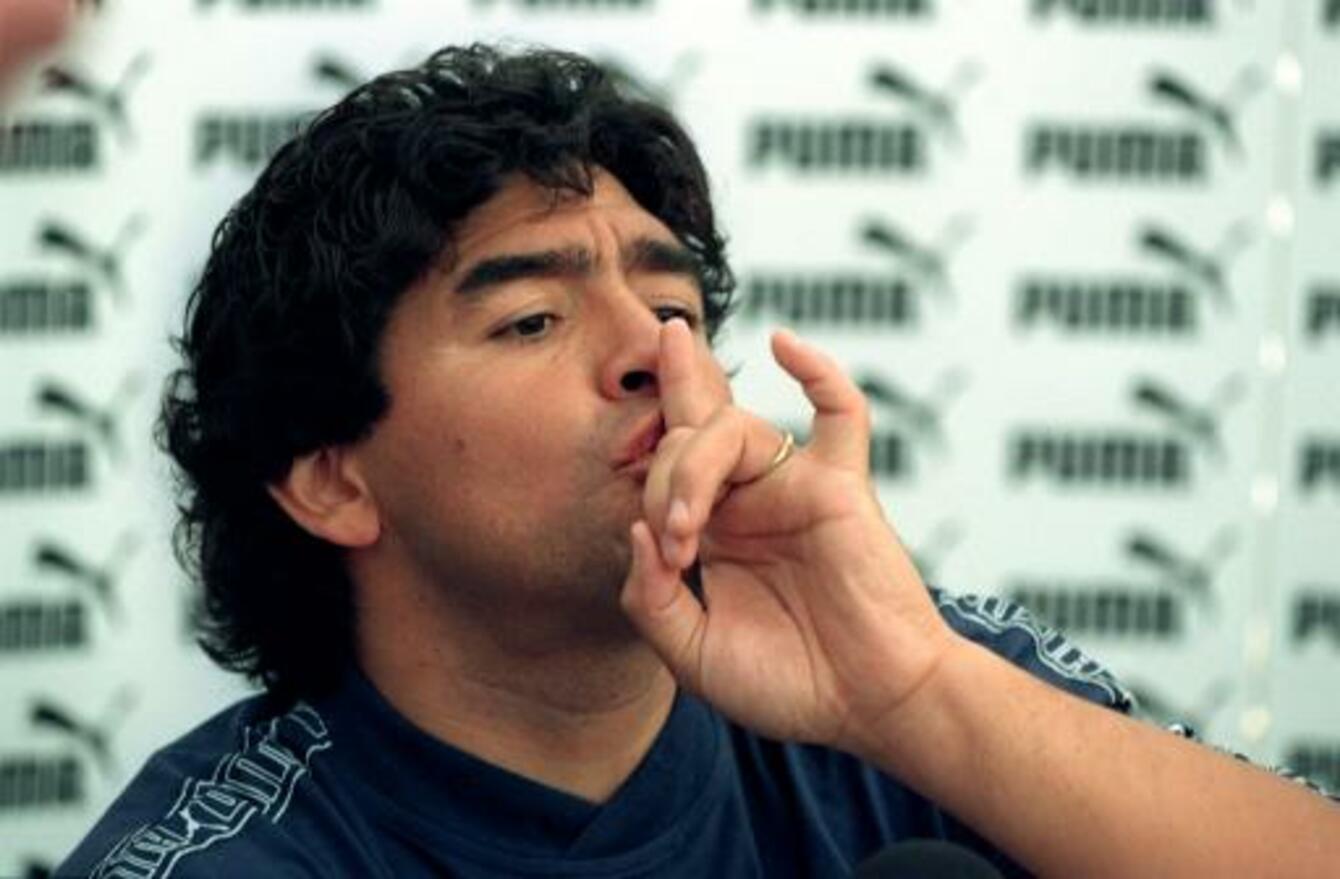 Diego Maradonna: ousted as Argentina manager
Image: BULLER LOUISA BULLER/PA Archive
Diego Maradonna: ousted as Argentina manager
Image: BULLER LOUISA BULLER/PA Archive
ARGENTINIAN LEGEND Diego Maradona has been ousted as coach of Argentina's soccer team. The Argentine Football Association said on Tuesday, that it would not renew Maradona's contract, as had previously been expected.
The 'hand of god' star spent 21 months in charge of the national team, that was eventually eliminated in the World Cup quarter-finals. A disappointing performance for a team that had once been favourites.
Despite the performance, Maradona got a hero's welcome in Buenos Aires when his team returned from South Africa with President Cristina Fernández de Kirchner urging Maradona to hang on.
Maradona had been offered a renewal of his contract that would see him lead Argentina through the 2014 World Cup, but the star told local media on Sunday he wanted to stay on as coach, but only if he could keep control over the choice of his back room staff. This proved unacceptable to Argentine Football Association President Julio Grodona who asked for several assistants to be sacked.
The federation's executive sided with their President and unanimously decided not to renew Maradona's contract.