AS THE GRAPHIC below reveals, somewhat incredibly, Arsenal haven't lost in the Premier League when Laurent Koscielny and Per Mertesacker have played 90 minutes together in two years.
However, the stat does not include games such as the club's loss to Man City on 14 December, when the two started together but Koscielny had to leave the field through injury.
Still, irrespective of the 90-minute caveat, it's an impressive stat that illustrates just how integral the defensive duo have been to the recent success of Arsene Wenger's side.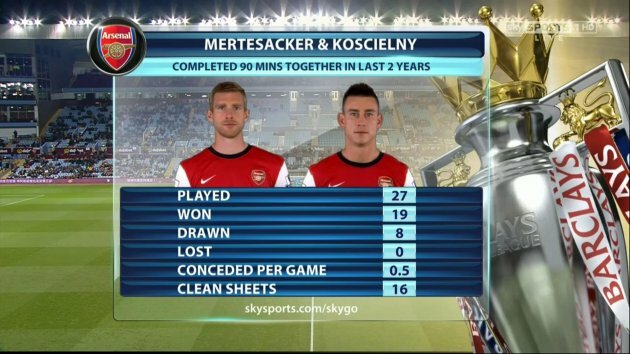 h/t Reddit/Monday Night Football