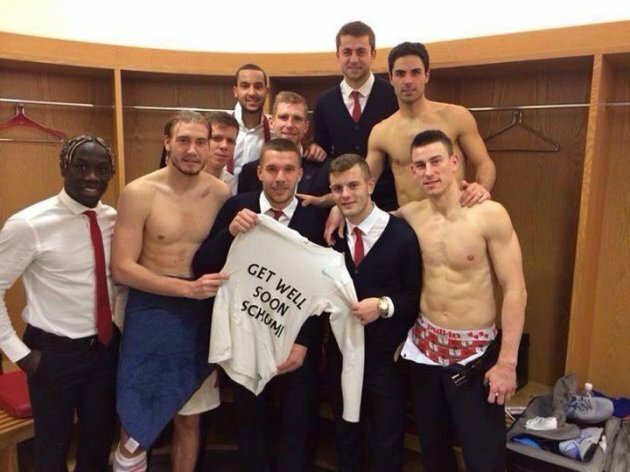 PLAYERS FROM PREMIER League leaders Arsenal sent stricken Formula One great Michael Schumacher a get well message after their 2-0 home win over Cardiff City on Wednesday.
Following the match at the Emirates Stadium, Arsenal's German forward Lukas Podolski posted a picture on Facebook of him and several of his team-mates holding an under-shirt bearing the message 'GET WELL SOON SCHUMI'.
In a written message, Podolski said: "Tough game, important win and we are on top position again. But our thoughts are with you, Michael. All the best wishes from AFC team to you. Poldi."
Seven-time world champion Schumacher began the new year in an induced coma in a hospital in the French city of Grenoble after hitting his head on a rock while skiing in the Alps. The German sustained severe brain injuries in the incident, but his condition was described on Wednesday as "stable".