ARSENAL MAY HAVE let a late lead slip against Manchester City yesterday, but a visit from a certain celebrity probably cheered some of the players up. None other than Mr Samuel L. Jackson stopped by and bucket hat aside, it was probably a pretty cool experience.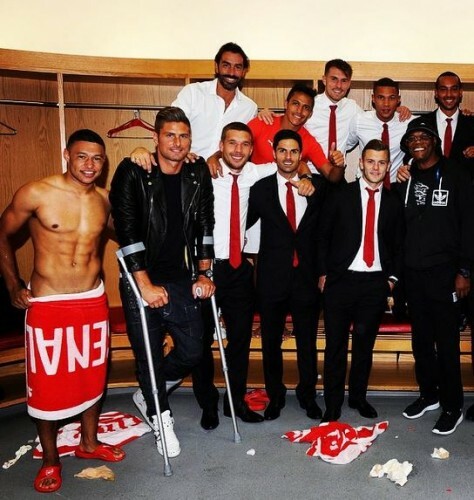 alexoxchamberlain / Instagram alexoxchamberlain / Instagram / Instagram
And if you were an Arsenal player who isn't a Sam Jackson fan (unlikely I know) you could at least bask in the general slickness of Robert Pires.
If they both walk into a nightclub, who is getting more female attention?