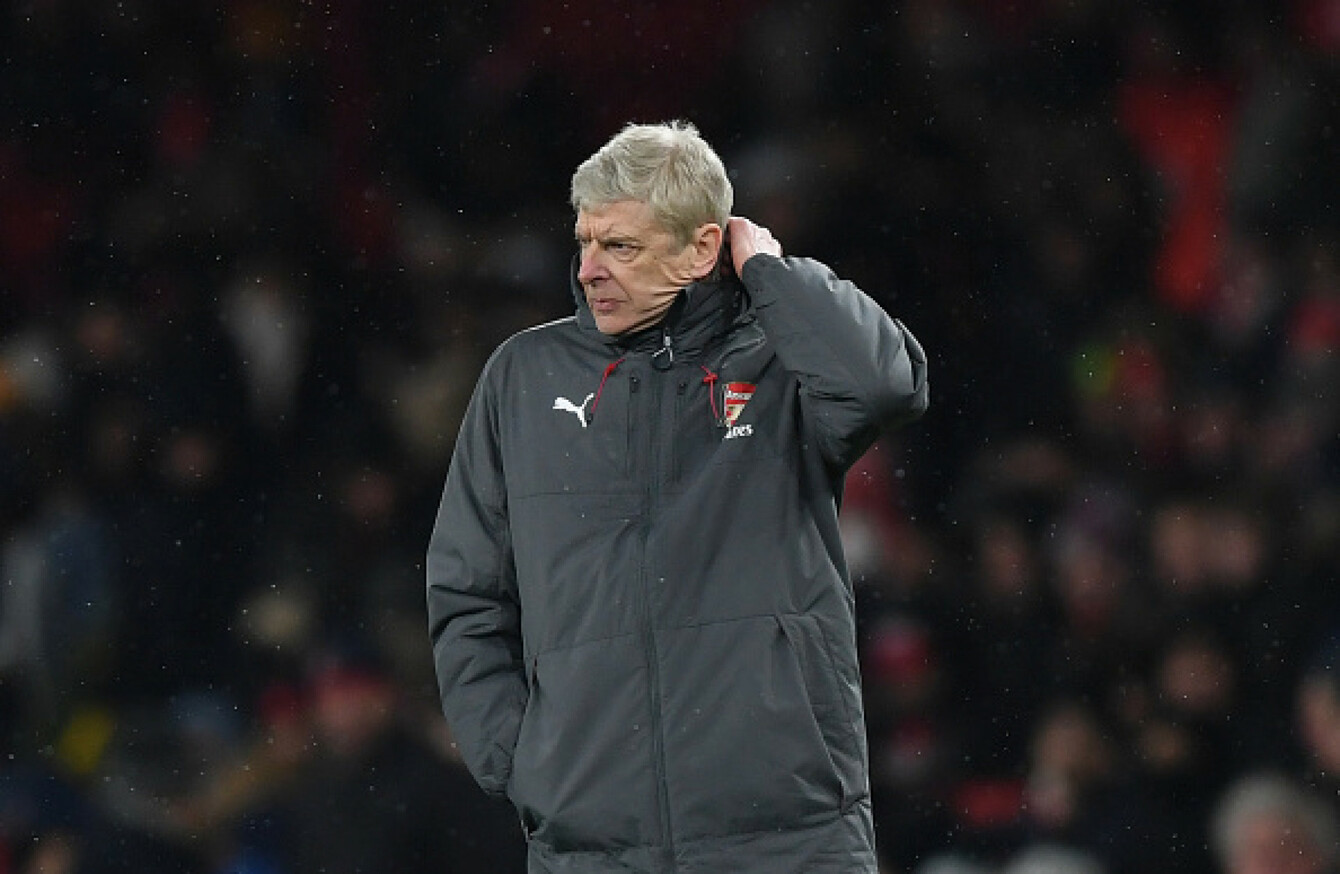 Image: Getty Images
Image: Getty Images
ARSENE WENGER HAS admitted that Arsenal have taken a step backwards with regards to their form last season but said he can "live with the reality" of it.
The Gunners missed out on the Champions League last term for the first time in 17 years and may well do so again unless they win the Europa League. Currently, they are 13 points shy of a top-four spot in the Premier League, while they exited the FA Cup to Nottingham Forest and lost to Manchester City in the Carabao Cup final.
While many supporters made their apathy clear by staying away from Thursday's 3-0 loss against Manchester City, the manager appears at ease with the situation.
"This season is worse than last season because last season we won the cup and we made 75 points," Wenger admitted.
"I don't deny that, but we'll analyse that at the end of the season. Don't worry, I can live with reality. At the moment, we lost a cup final and we lost a big championship game."
Wenger also dismissed suggestions that he is failing to adapt his tactics for different opponents.
"It's not true," he said. "I try to find solutions where the team feels comfortable and confident. Overall, I believe that at the moment it's difficult but we also have to take a little bit of perspective. We played against a team who is not only top quality but in full confidence at the moment."
Arsenal face Brighton in the Premier League on Sunday before travelling to Milan for the first leg of their Europa League round-of-16 clash with the Italian giants.
The42 is on Instagram! Tap the button below on your phone to follow us!