ARSENE WENGER DESCRIBED his side's defending as "suicidal" after Arsenal slumped to a 3-1 defeat at home to Monaco on Wednesday.
Goals from Geoffrey Kondogbia, Dimitar Berbatov and Yannick Ferreira-Carrasco secured a convincing win for the Ligue 1 outfit despite Alex Oxlade-Chamberlain's late strike.
The result leaves the Gunners' Champions League hopes hanging in the balance, with the North London outfit needing to score three times in the second leg to have any chance of progressing to the quarter-finals.
Wenger admitted his side did not defend well enough, though he did praise his former side's organisation.
He told Sky Sports: "It was a horrible night but congratulations to Monaco. They fought, defended very well and caught us on the break.
"We had both aspects wrong. We had the chances we didn't take and we were suicidal defensively. We knew at half-time it was important to keep our nerve.
"We are very guilty. At 2-1 how can we, with one minute to go, leave open the whole half?
"We controlled the game quite well. With their first shot on goal they scored. Everything went for them tonight.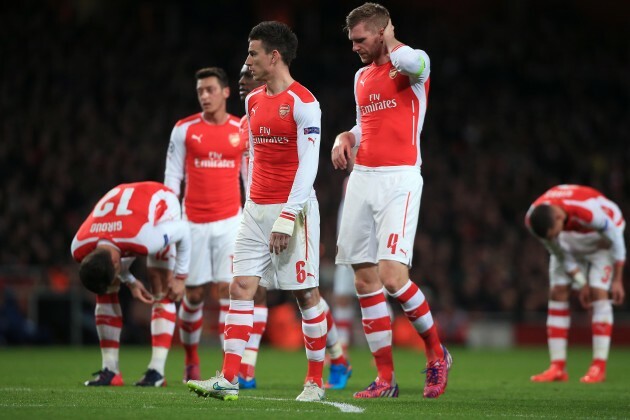 EMPICS Sport Arsenal players look dejected seeing their side concede a second goal last night. EMPICS Sport
"On top of that you see as well why Monaco have done well in the group stage. They're very well organised and physically very strong."
Despite the defeat, the Frenchman refused to rule out his team's chances of reaching the last eight of the competition – a feat they have not managed in the past four seasons.
But Wenger was under no illusions as to the magnitude of the task ahead after a showing that was not of the required standard.
"The task is massive now," he added. "The third goal makes it even more difficult. We'll have a go of course and see what we can do there.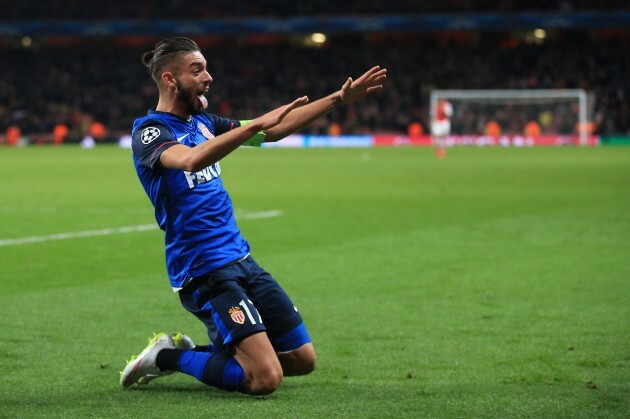 EMPICS Sport Monaco's Yannick Ferreira Carrasco celebrates scoring his sides third goal of the game. EMPICS Sport
"It's very, very disappointing but the Champions League is down to performance on the day and when you don't perform at the level that is required for 90 minutes you're punished.
"We knew before the game they absorb you and get you on the break. What happened? Exactly that."