THE QUARTER-FINAL STAGES of the current season of The Ultimate Fighter kicked off on last night's episode and Irish fighter Artem Lobov featured in the opening bout.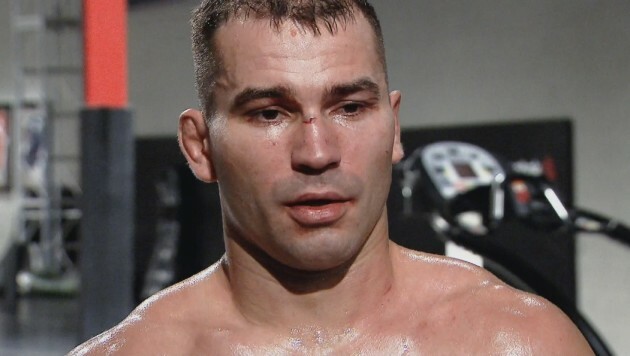 Artem Lobov
One of his colleagues on Conor McGregor's Team Europe, Saul Rogers, was also in action against Ryan Hall from Urijah Faber's Team USA, as the contestants vied for a place in the last-four of the competition, at the end of which the winner will be awarded a UFC contract.
*The episode aired in the early hours of this morning but it will be repeated tonight at 10pm on BT Sport 1. If you're planning to avoid any spoilers until then, don't read any further.*
Lobov was originally scheduled to face fellow Team Europe fighter Martin Svensson in last night's quarter-final — a rematch of their 2013 bout in Sweden, which Lobov won via second-round TKO.
However, it transpired that Svensson had sustained a broken elbow in his victory over Thanh Le so the Swede was replaced by Team USA's Chris Gruetzemacher, who had previously been eliminated despite winning in the preliminary round.
"Svensson was hurt," explained Conor McGregor. "I thought he was okay yesterday so he must have said he was sore and they brought him to the MRI place. It turns out he has a broken elbow. So he's out and the guy that was eliminated, Chris, he's back in. Now he faces Artem. It should be a good fight. I feel Artem will knock him out inside one."
And that's what Lobov did, although it was in the second round when the finish came. In a superbly entertaining contest — "That was an awesome fight. Holy shit," said UFC president Dana White afterwards – Lobov's unorthodox style of striking was again the key to victory, as he stopped the American with 1:45 of the frame remaining.
First, Lobov dropped him with a left hook but Gruetzemacher got back to his feet.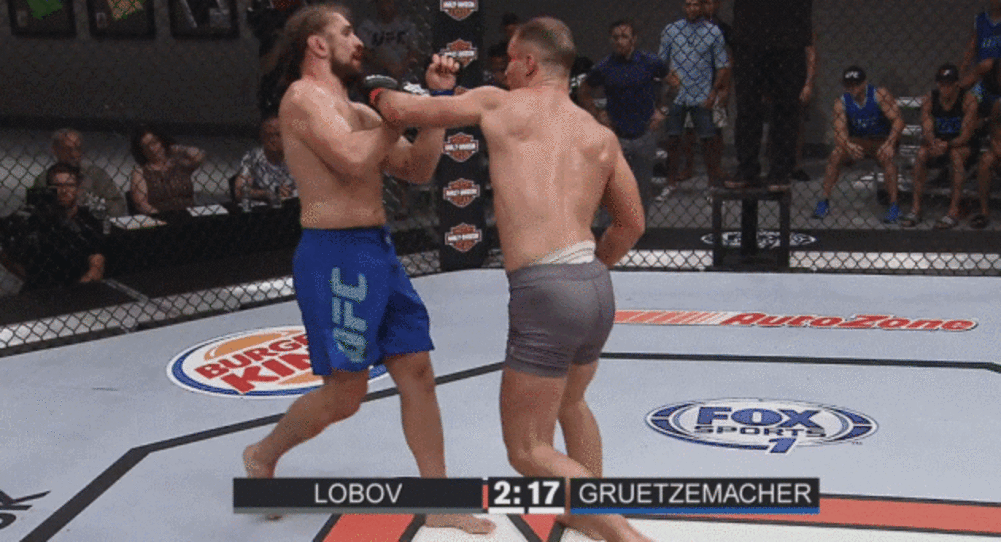 Ultimate Fighting Championship Ultimate Fighting Championship
However, Lobov's onslaught continued as Gruetzemacher looked unsteady shaken and another big left secured the KO victory.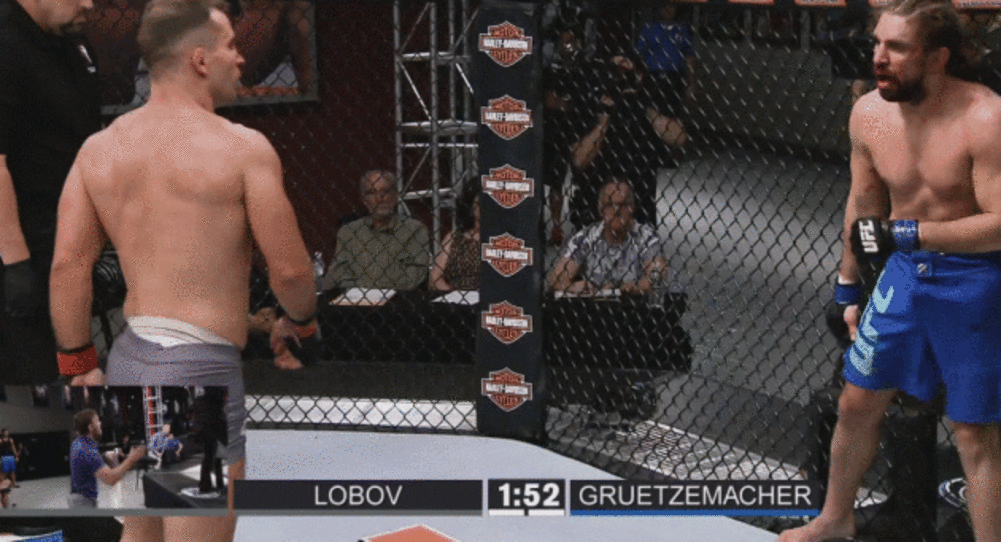 Ultimate Fighting Championship Ultimate Fighting Championship
It was the first KO loss of Gruetzemacher's career and Conor McGregor was unable to contain his delight after a hugely important win for his Straight Blast Gym team-mate and long-time sparring partner, who now moves on to the semi-finals — which leaves him one win away from a UFC debut at the finale in Las Vegas on 11 December.
Ultimate Fighting Championship Ultimate Fighting Championship
"It feels good to get the win," said Lobov. "Chris turned out to be a very tough guy. He kept pressing forward, kept throwing and was able to take some serious shots. But it's all fun and games until your jaw crumbles under 'The Russian Hammer'."
In the second quarter-final, Saul Rogers looked extremely impressive as he nullified Ryan Hall's elite grappling pedigree to win via majority decision (19-19, 20-18, 20-18), booking another last-four spot for Conor McGregor's team.
The remaining quarter-final bouts — Marcin Wrzosek vs. David Teymur and Abner Lloveras vs. Julian Erosa — will be broadcast on next week's episode. A win for Lloveras will guarantee a clean sweep for McGregor's Team Europe for the semi-final line-up.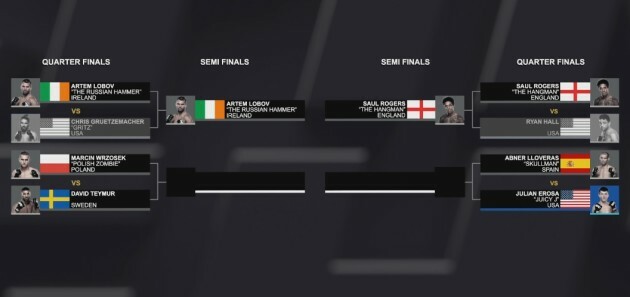 Ultimate Fighting Championship Ultimate Fighting Championship