THE PLANS FOR the Atlanta Falcons' new home have been published — and they look pretty amazing.
360 Architecture have come up with two proposed designs, both of which feature retractable roofs, for the new stadium to be built in downtown Atlanta.
The first features a lot of jagged edges and funky origami-style folds: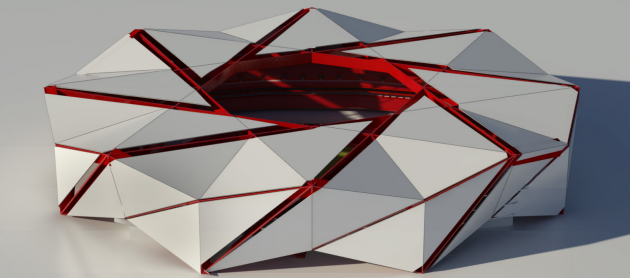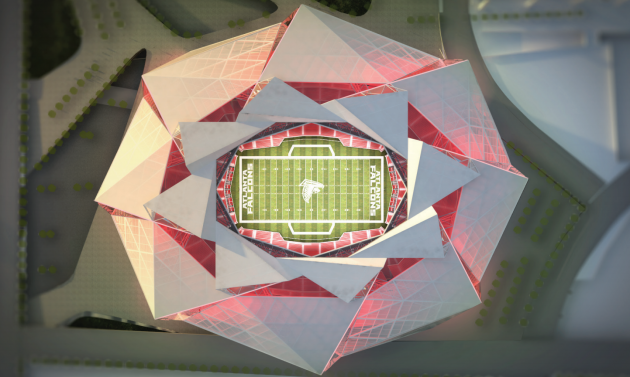 The second is a more traditional shape with high sides when the roof is open, but then it morphs into a giant barn when the roof magically appears and closes: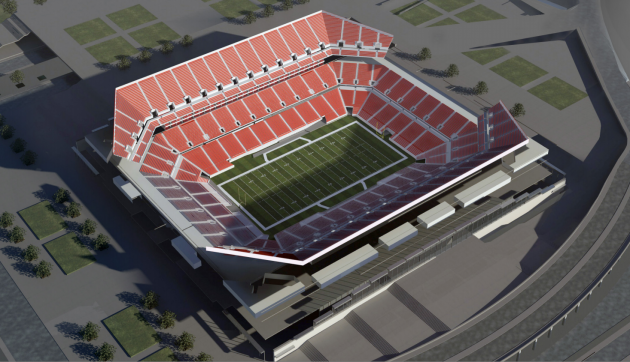 Somebody really needs to pass on the architect's number to the Cork County Board. Páirc Uí Chaoimh would never be the same again.
See the plans in full here (via GWCC.com) >