Reproduced with permission from top Australian rugby blog GreenAndGold.com
I'VE SEEN THE team, I've looked at the tactics, I've studied the form. Everything is pointing in one direction — a healthy Wallabies win on Saturday night. Here are the five reasons why it's going to happen.
5. Our Team
A good Wallaby team is like a box of chocolates… It's a ripper.
Robbie Deans has kicked a few big goals here, and has picked a very well balanced 15. It's a sumptuous mix of form and experience, grunt men and movie stars, big boppers and speed machines, piano removalists and piano players. It equips us to play both a wide running game and a narrow bash-and-barge. To paraphrase my old mate Winny, this team allows us to fight them on the beaches, in the streets, or in the alley behind the Caxton.
The debutants will be primed and ready to go. The wise heads have seen it all before, and will step up for the occasion. The scrum looks solid, and with Benny Mowen calling the lineouts we will be more than happy to kick for the corner. Berrick will be a calming influence at the back, and will choose the perfect time to release Izzy and Diggers. JOC and Genia provide skill, pace and a bit more skill. And let's not forget the centre pairing of Lilo and AAC, the two form Super Rugby centres.
Forget your petty provincial gripes. Forget Quade, or whoever it is you are hung up about. These are our 15 men for Saturday, and they are going to do the  job. So get around them.
4. The tactics
We know what the Lions are going to do. We know how they are going to defend, and how they will attack. And while it will be hard, we should be able to break them down in every facet. The Brumbies, Reds and Tahs have given Robbie and co a blueprint on how to beat the Lions, and it will surely be plastered all over the dressing room wall in Brisbane. There is space in behind, and space on the flanks. In attack they will crash it up hard then spin it wide. We will need to be right on our game, but we can definitely get it done.
With our selections we have signalled we will be playing a fast, aggressive game plan with rapid ball movement and pace out wide. Will the Lions be able to handle it? Of course not. They haven't seen anything we've been working on, or what we are capable of.
They will have no idea what hit them.
Toby Faletau, Conor Murray, Rory Best, Justin Tipuric and Alex Cuthbert pose for a picture before surfing on Bondi Beach, Sydney. Pic: David Davies/PA Wire/Press Association Images
3. Their team
The XV the Lions pick will always be imposing, but with a few recent injuries it is distinctly less imposing than it could have been.
Jamie Roberts will be sorely missed, as will Tommy Bowe and Cian Healy. Manu Tuilagi and Gethin Jenkins are also on the sidelines, which means we are getting down to second and third stringers in crucial positions.
All of a sudden the Lions midfield looks a little vulnerable, and their scrum not as powerful. International stars like Roberts and Bowe are being replaced by Welshies we have easily dealt with before in Davies and Cuthbert. Vunipola will probably be in the front row, and he wasn't even good enough to be a part of the England scrum we destroyed last year. So we know their tactics, and now injuries have provided a few more chinks in the armour.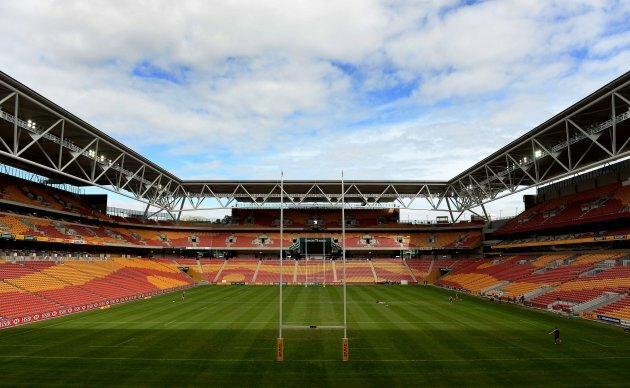 Pic: David Davies/PA Wire/Press Association Images
2. The venue
There is a reason the ARU scheduled the Brisbane test first-up. We very rarely lose at Fortress Suncorp, and with a packed house of pissed-up Cane Toads I would expect that record to continue.
The limey Brits and pasty Irish won't know what hit them (for the record, it's a can of XXXX that's been sucked dry and thrown by the fat, bearded bloke in the Wallaby jersey that's been converted into a singlet). Our boys will grow an extra inch and take their game to another level.
Exclusive Six
Nations Analysis
Get Murray Kinsella's exclusive analysis of Ireland's Six Nations campaign this spring
Become a Member
Meanwhile the Lions will clearly be totally shell-shocked by the occasion, and will crumble like a stale Monte Carlo. So to the Lions I say this: "This ain't no Gabba, boys. This isn't some poxy cricket ground you can fill with your boorish fans. This is Suncorp f****** Stadium. And you ain't walking out of there alive."
1. The vibe
This is our time. This is our country. This is our trophy. Just because you rack up a few tries against a few plumbers from Narrabri doesn't mean you have what it takes to knock off the best our country can muster. Our Super sides are in red-hot form, and we dealt with all the Northern Hemisphere had to offer at the end of last year. Especially the Welsh, who we have beaten so many times in a row that historians have just stopped counting.
Come Saturday we will be all over the Lions like a cheap suit. We know their game plan and their players. We've picked 15 blokes who are well-equipped to take them down.
It promises to be a belter of a game, one that people will be talking about well into the future. So I speak for everyone here when I say: COME ON WALLABIES!!
What do you think?
- Hugh Cavill