NEWS THAT LOUIS van Gaal is set to become the next Manchester United manager have been reported worldwide over the past couple of days.
And bizarrely, Australian newspaper mX have mistaken the Dutch manager for actor Ian Smith, aka Harold Bishop from Neighbours.
What's that Alex Ferguson once called Manchester City…?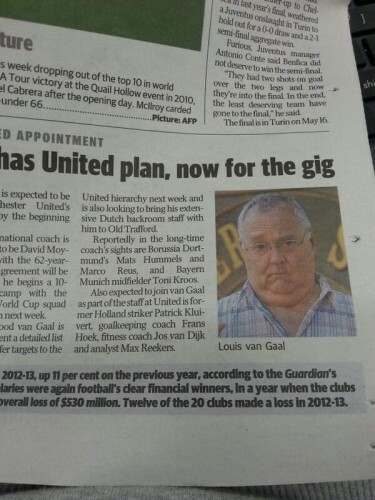 Daniel Palmer Daniel Palmer