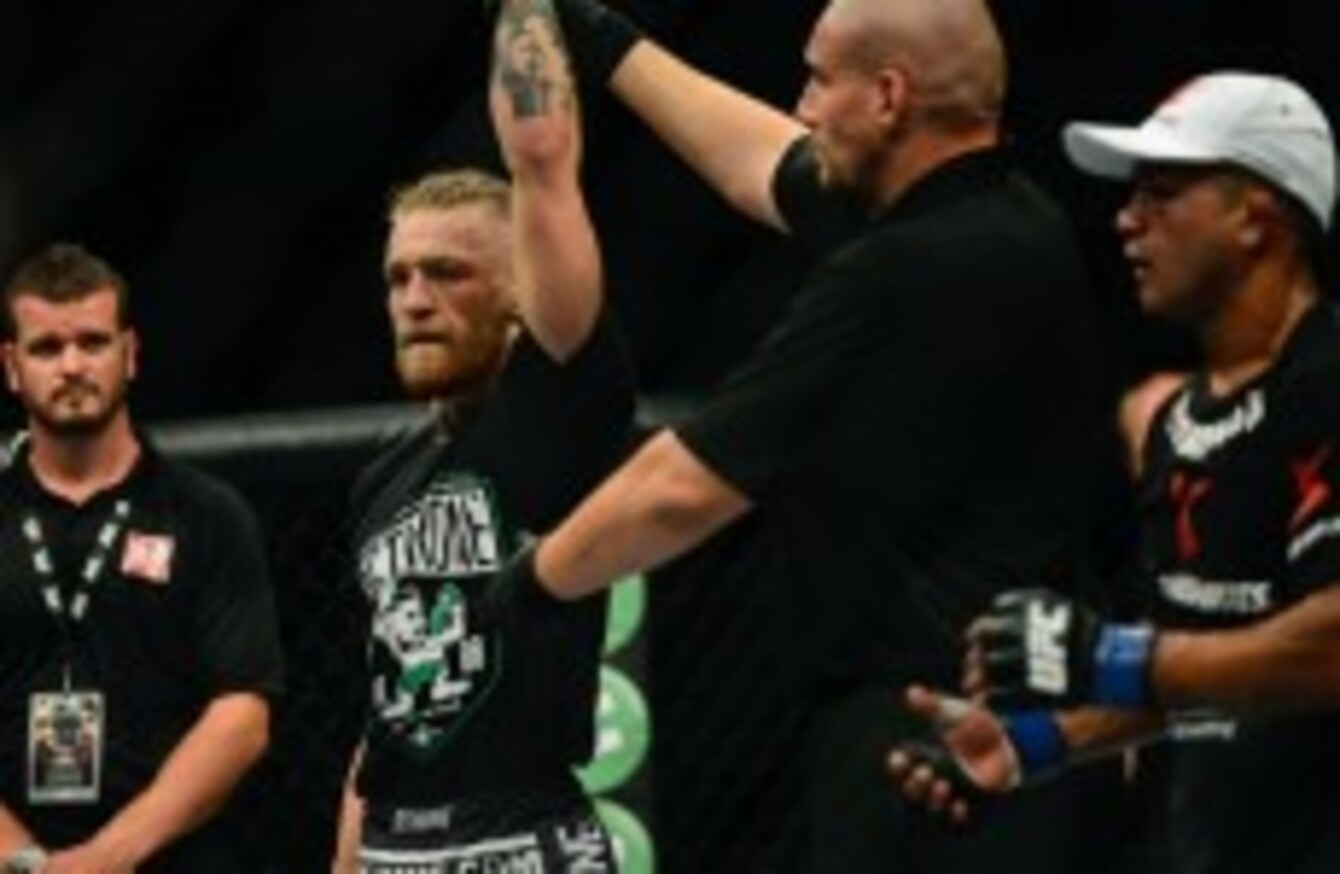 McGregor's arm is raised.
McGregor's arm is raised.
CONOR MCGREGOR defeated Diego Brandao in the first round of the main event at UFC Dublin tonight.
Fighting in the UFC for the third time after wins over Marcus Brimage and Max Holloway, Mc Gregor was going into his first headline bout with a huge amount of pressure given the exposure he has received over the past year.
However, the ultra-confident McGregor was dominant from the off — throwing a side-kick to the body and winning by TKO with a series of blows to the head after just four minutes and five seconds.
"I said I was going to knock him out in the first round and I did," the featherweight said afterwards.
It was a clean sweep for the Irish with Paddy Holohan, Cathal Pendred, Neil Seery and Norman Parke all winning.
Iceland's Gunnar Nelson was also victorious against Zak Cummings in the co-main event.