BARCELONA'S PLAYERS WERE in Halloween spirit last night after winning at Getafe but their spooky prank didn't go down well with everyone.
The La Liga champions won 2-0 at the Coliseum Alfonso Perez thanks to goals from Luis Suarez and Neymar, a result which keeps them level on points with Real Madrid.
After the game, a number of players donned masks and outfits for the night that was in it and the plan was to give manager Luis Enrique an almighty shock – although it didn't all go according to plan.
Instead, they burst into a Getafe player's press conference in full Halloween costume and he wasn't overly impressed.
HD VIDEOS / YouTube
"It's not for me to say. It doesn't look right," midfielder Mehdi Lacen said about the incident. "Everyone is responsible for what he does.
"If I won at Camp Nou, I wouldn't do it. It's a personal thing. I don't know if it's something they planned, but I don't want to get into that game."
From what we can make out, Adriano, Neymar, Dani Alves, Ivan Rakitic and Luis Suarez were among those involved in the post-match dress-up.
Can you pick out who is who?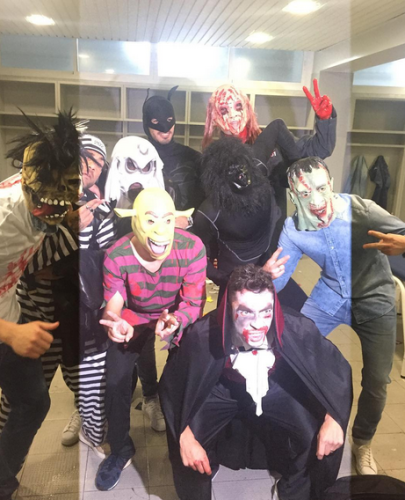 ivanrakitic / Instagram ivanrakitic / Instagram / Instagram
3gerardpique / Instagram 3gerardpique / Instagram / Instagram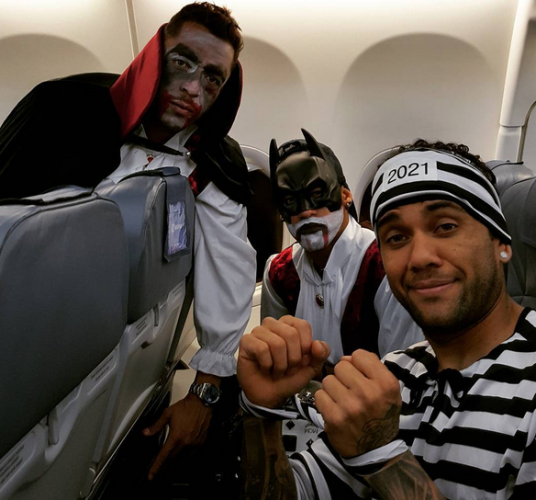 danid2ois / Instagram danid2ois / Instagram / Instagram