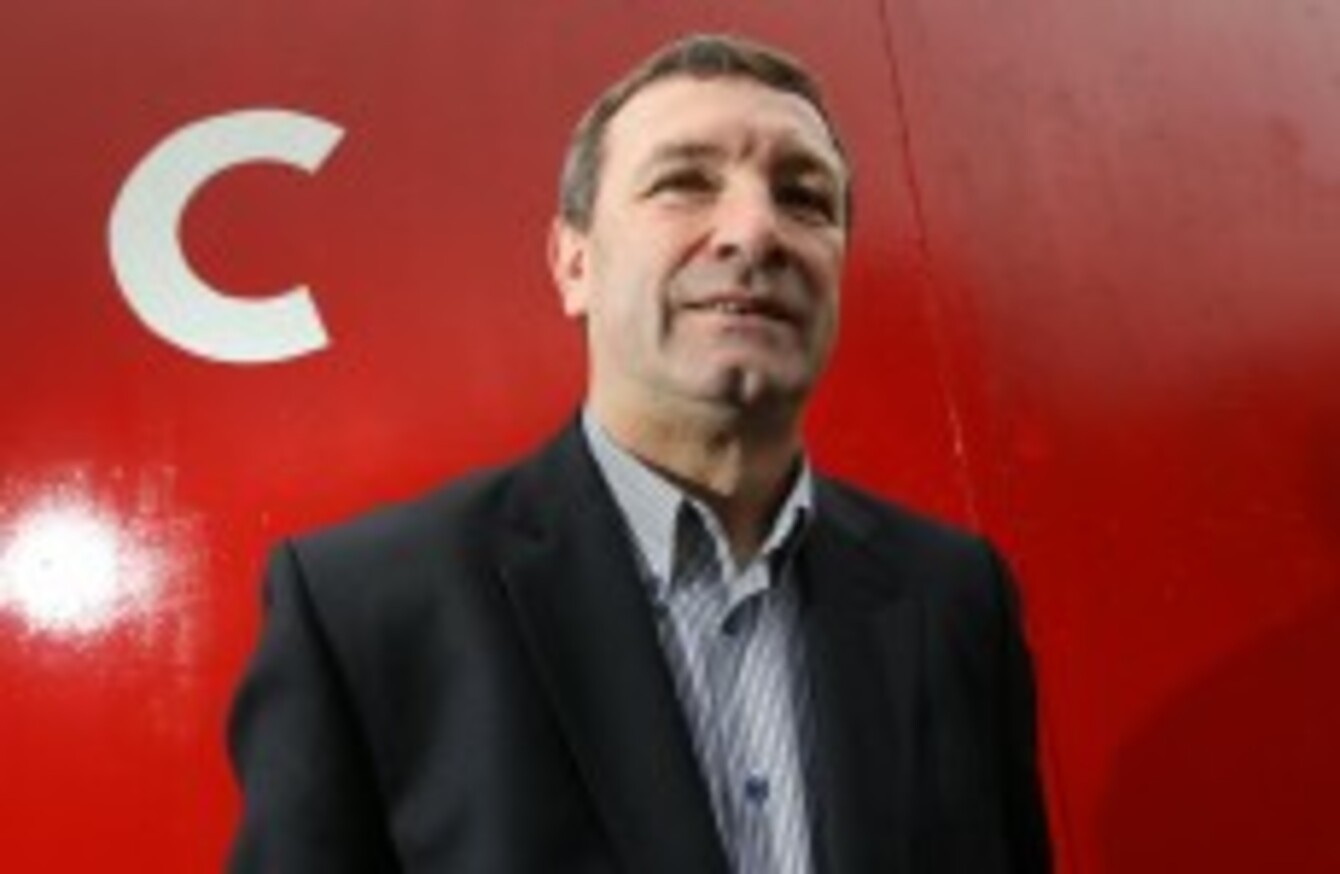 JIMMY BARRY-MURPHY has stockpiled enough hurling experience over the past few decades in playing and management to keep a lid on expectations. But he has no qualms in admitting that events in Thurles last month were a jolt to the senses. His second coming as Cork manager had unfolded impressively before they collided with Kilkenny in the league decider. A twelve-point defeat was reflective of the difficult afternoon that the Rebels had endured.
"We knew there'd be a few pitfalls along the way but we didn't see the manner of the defeat coming," revealed Barry-Murphy to TheScore.ie. "It'd be naive to think Kilkenny weren't capable of giving us a good beating but we didn't think it would happen as badly as that. We're not fools. You'd have to be rattled by the manner of the defeat.  There's no point in telling lies.
"I suppose with a new management team coming in and the perceived progress of the team, people got excited. But that's human nature. The league campaign was exciting and encouraging. We wouldn't welcome the reality check we got in the league final but we have to get on with it now.
"It was never going to be easy. Donal Óg (Cusack) said at a meeting earlier in the year that there were bound to be bad days along the way. But we've recovered pretty well. The players have been off with their clubs, and we all needed a break after a long league campaign. They have come back very positive. "
The league final was a lesson in the physicality demanded at the elite level of inter-county hurling with players like Conor Lehane finding it difficult to thrive for Cork. Yet Barry-Murphy does not subscribe to the theory that referees adopt a different ethos when officiating games that involve Kilkenny.
"It's a ruthless business, intercounty hurling is a tough hard and competitive environment. Conor (Lehane) is a marvellous talent and learned a lot from it. All of us are learning it's a ferociously hard physical battle, and we've got to be able to match that. I don't think there's a difference in the way the games are reffed. We played Kilkenny down the Páirc but when the silverware is there to be won these teams are a completely different kettle of fish."
The mood enveloping Cork hurling was not enhanced by the county's early exit from the Munster U21championship recently.
"The U21 defeat was particularly disappointing because it was a game we should have won," says Barry-Murphy. "But I've been thinking about this and we've brought in some new players in since the league final even – Cillian Murphy, Stephen Moylan, Seamus Harnedy, Darren McCarthy.
"While they mighth't have won anything I'm very encouraged by the players I've seen coming in. Obviously underage success is very important, and we'd love to be winning titles, but if we get good players from those teams it might not be the be-all and end-all."
Cork begin their championship endeavours next Sunday as they face a Munster semi-final assignment against Tipperary. The counties last meeting featured an emphatic success for Barry-Murphy's side in the league semi-final in April but the complexion of the Tipperary panel has changed in the interim.
"When I took over the job I said the two teams we were trying to get up to in terms of their level were Tipperary and Kilkenny. Now they have Lar (Corbett) back, Bonnar Maher back and Seamus Callinan. I wasn't surprised Lar came back, I didn't expect to see him out for the summer. They've been in the last three All-Ireland finals and they're at a standard we're trying to reach. We're not in any way fearful, we're looking forward to it, but it's a very serious challenge for us."
And when Barry-Murphy spies the potential dangers awaiting Cork in the qualifiers, he regards victory on Sunday as even more important.
"It's hugely important – if you lose you're playing again on July 7th against a losing team in Leinster. If that wouldn't give you a dose of reality, nothing would. You're in the knock-out stages then. You could lose your semi-final and be playing Kilkenny or Dublin or Offaly. Obviously everyone wants to go the straight route. We certainly do."