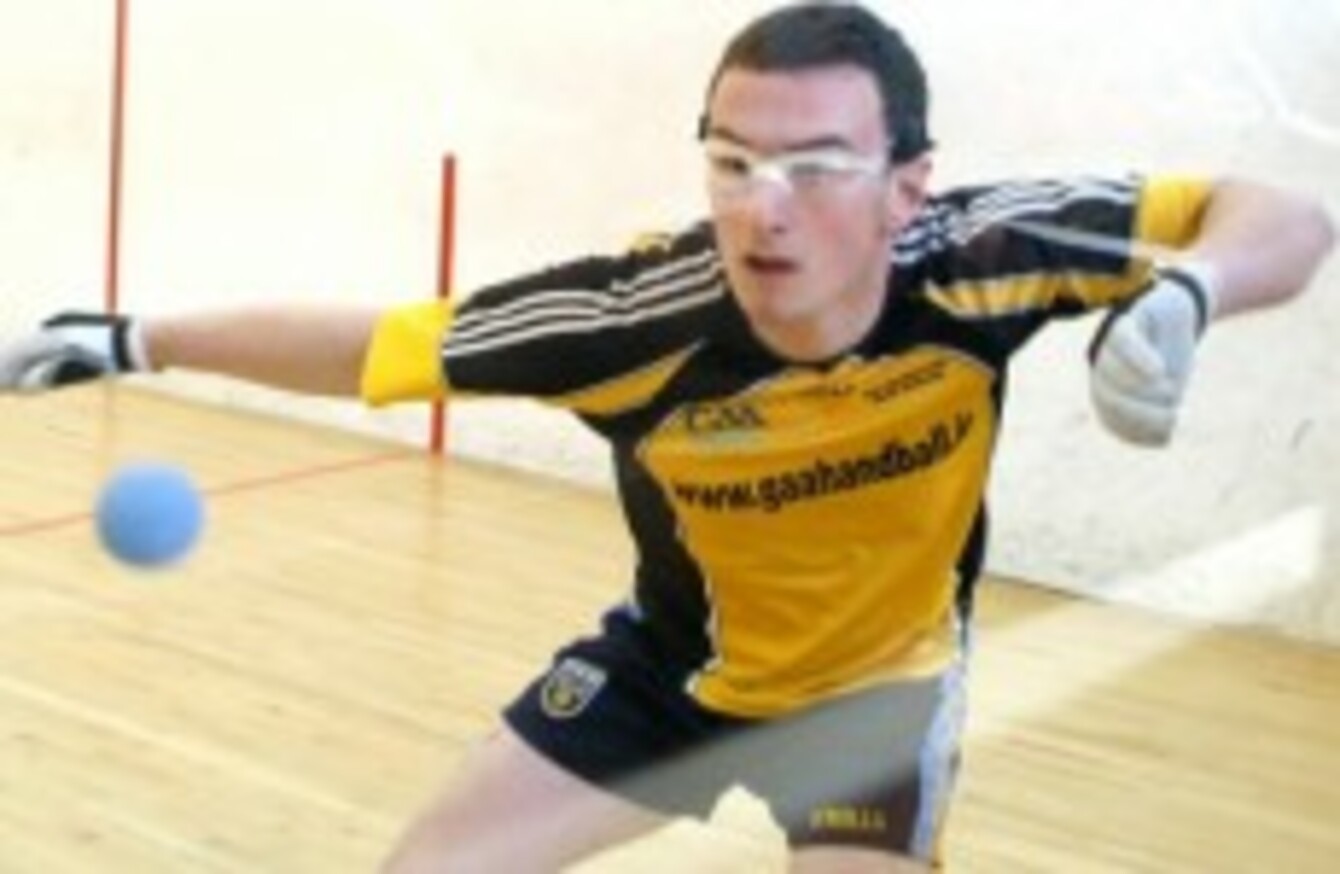 Reproduced with permission from RollOutHandball.com
DEATH SNUCK IN and took a young handballer away last Sunday week. Barry Nash from Clare, 18 years of age, is gone.
The ripples of shock are still spreading in the small pool of players and supporters, in Ireland and around the world. Barry was a second-year student in UCD, a brilliant hurler with club and county and an outstanding handballer.
It jags like an electric shock when such a tragedy occurs, only the empty sadness lingers. The most sickening thing when a young person dies, in many ways, is the thought of what they could have gone on to achieve, the gifts and talents that have been lost to the world. It brings to mind Michael Longley's poem, Wreaths – "The books he had read, the songs he could sing"…
Handball is like a mini-version of the GAA itself – a degree or two separates everyone. No player is more than two phone calls or emails away. When two handballers meet for the first time, they are not strangers; they already have friends and interests in common.That's part of the reason why the sport is so popular at college and university level – there are great sessions after tournaments, where literally everyone seems to get on, and those friendships endure.
I didn't know Barry personally. He wouldn't have known me. I first saw him play when he was 13 years old, in Kingscourt, and I followed his progress. He was a powerful, athletic boy, and in time he would win titles at home and in America, culminating in an All-Ireland minor doubles championship.
His brother, Diarmaid, a few years his senior, has progressed to the top rung on the ladder. On current form, and with Paul Brady taking a sabbatical, he is the best player in the country, and one of the best in the world.
The weekend before last, he competed in a pro tournament in Houston, beating some of the best players in America en route to the final, where he lost to Luis Moreno, Brady's foe in the 2012 World Championships final. As he waited for his flight home from Houston International Airport, the call came. His kid brother, after leaving the handball alley in Broadford, had picked up three of his friends, turned the car for Dublin and a return to college and, on the M7, skidded off the road after a sudden hail shower.
He was killed instantly.
The following morning, unaware of the tragic events, I wrote a piece for TheScore.ie on Diarmaid's achievement in Texas. No sooner had I hit 'send', than the devastating news arrived. I doubt there was ever a longer, more sorrowful journey undertaken than that which Diarmaid must have endured from when he lifted off from American soil.
The local community in Scariff rallied around, as they do in such times. There were shuttle buses and stewards at the family home, where Barry lay in repose, a photograph of him smiling with Paul Brady at the end of his coffin.
The house was decorated with photographs of Barry and Diarmaid's sporting achievements, with trophies, medals, hurley sticks and handball gloves – a typically warm, happy family home.
What are they
really like?
Rare insights on sport's biggest names from the writers who know them best. Listen to Behind the Lines podcast.
Become a Member
It will be a sad place now, for the longest time. We can only hope that Barry's family – who are held in the highest regard by all who know them – can get over his loss. It will seem like the light has been cruelly extinguished from their lives, but, they say, it's always darkest before the dawn. Maybe, that's true. I hope to God, for their sake and those of all who lose loved ones, it is.
Freak accidents occur, and it is beyond the human brain to comprehend them. It's like wondering at the size of the universe, or thinking on what the whole thing is about. We're not equipped with the tools to solve those riddles. We can't figure them out. It's in our nature, though, to try, and try.
We all know someone, or several, who have been numbed, the joy of life dimmed, in such circumstances. In time, some people learn to cope, to remember things as they were and accept them as they are. Some do not.
There was a photograph posted online last week, in which Barry is clad in a green hurling helmet, grinning, clenching his fist in the driving rain, having struck a goal for his local club. I knew him only as a sportsman, and that is how I will remember him. I hope, with time, his family can learn to adjust, and derive some comfort from the life he lived.
Bob Dylan's words are apt for the death of a young handballer. May his hands always be busy, may his feet always be swift. Even for those of us who didn't know him, Barry Nash will stay forever young.
For more handball news, follow @rollouthandball on Twitter and here on Facebook.