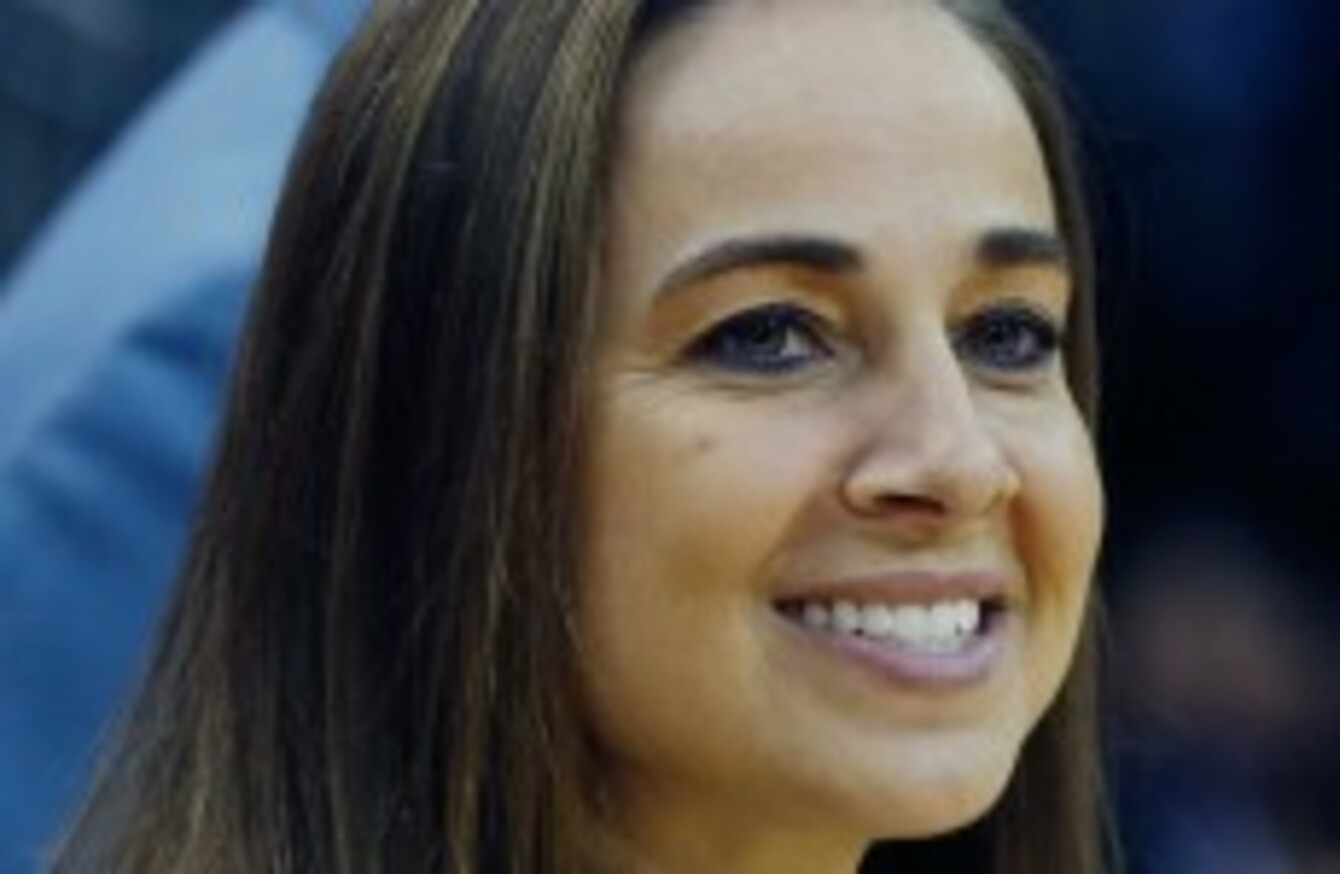 Becky Hammon
Becky Hammon
BECKY HAMMON MADE a slice of history on Tuesday, as her San Antonio Spurs team won the NBA's Las Vegas Summer League.
Hammon's Spurs overcame a 15-point, second-half deficit in the semi-finals and beat Phoenix Suns in the final game on Monday, thanks in part to 23 points from breakout star Jonathon Simmons.
"She's just a good coach," tournament MVP Kyle Anderson said. "Everybody listens to her like they would anyone else. I mean, she's the coach."
Hammon follows a traditional pattern of summer coaches being the main team's assistant. She was hired as Gregg Popovich's number two in August 2014.
Having taken the reins of a team for the first time, she told reporters:
"It was eye-opening in a lot of different areas for me, just how much my mind was reeling during timeouts."
The Spurs lost their first game, then won five in a row, taking three games decided by two possessions or fewer.
"The players have been great, they're doing what we ask of them," Hammon said. "That's what you want as a coach. It has been a fun experience for me, and for the players. We love it."
Hammon has certainly made an impression in Vegas, and could become a beacon for gender equality.
"I think it is important in society that women are rewarded for their brains just as much as any guy," Hammon said after her first game coaching the summer Spurs.
"To me it has always about bigger picture. We want to make sure when your wife or your daughter goes for a job interview, she gets the same opportunity that a guy would get. I think that's the bigger picture."