VIOLENT SCENES MARRED what should have been a celebratory scene as riot police clashed with supporters following Benfica's capture of the Primera Liga.
The title celebrations that were scheduled to run until 3am were cut short more than an hour early as police tried to contain fans that were throwing bottles and stones at other groups of supporters.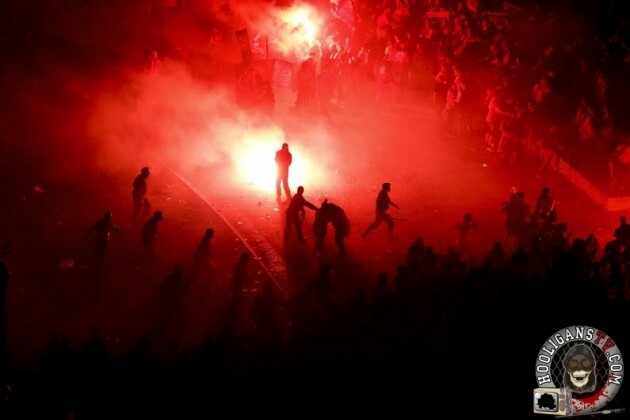 The scene in Lisbon's Marques de Pombal Square last night.
Earlier in the day this incident occurred in which a father and an elderly man appear to be attacked by riot police on front of his children outside Vitória Guimaraes SC stadium where they were watching Benfica playing the penultimate game of their season.
MOMENTUS / YouTube
According to reports there has been 13 arrests made while an unspecified amount of supporters have been injured along with a number of security personnel.
It is the second successive Primera Liga title that Benfica have secured with Porto again finishing second in the table.