IT'S 10 YEARS to the day since Bernard Brogan finally fulfilled a childhood dream, making his championship debut for Dublin in a Leinster SFC quarter-final replay victory against Meath.
Having enviously watched on as his older brother Alan helped Dublin to provincial victories in 2002 and 2005, Bernard Jnr, desperate to further cement the Brogan dynasty in the capital, had endured a frustrating couple of years trying to get 'Pillar' Caffrey's attention.
His introduction for Colin Moran in the 72nd minute in 2007 may have been no more than a game-killing exercise, but it marked the start of a remarkable championship career that has seen the St Oliver Plunkett/Eoghan Ruadh man earn 10 provincial crowns, as many All-Stars as his four All-Irelands, and one Footballer of the Year award.
Yet despite all that, Brogan is feeling a sense of deja vu. He's been left out of the starting XV for Dublin's last two championship matches, one of course being the 2016 All-Ireland final replay; and he is returning to the frame of his early-20s, shedding some of the muscle mass he has accumulated over the years in an attempt to adapt to the increasing athletic demands of an evolving game.
As swatches of fearless youngsters emerge off the Dublin production line, Brogan is desperate to prove himself all over again.
"I feel like I'm 20, 21, 22 again, coming into training nervous about whether or not I'm going to get a start," Brogan tells The42.
"It's given me a new energy, it's given me a new motivation around the place, it's driven me on a good bit this year.
"This year I've had a clean bill of health, so the body feels good. I've shipped a couple of kilos, I'm trying to get across the ground a bit easier.
"The game has evolved and it's about trying to get across Croke Park and trying to have the legs to keep up with the lads breaking out of defence."
Don't be fooled by the affable, polished demeanour — Brogan wouldn't have accumulated such a raft of honours if he didn't possess a fierce competitive streak. Being told he's no longer one of Dublin's best three inside forwards is difficult to stomach, but he knows there's only one way to respond.
Today's As vs Bs training game is as good a place as any to put his hand up for a starting spot in the Leinster semi-final.
"I was obviously disappointed [to be left out against Carlow] because I felt I was moving really well coming into the last game," adds Brogan.
"But Jim just wanted me to come off the bench, there's massive competition in the full-forward line.
"There are probably seven or eight lads there who could play in most inter-county teams, so it's something that we're going to have to live with this summer.
"It's about getting the mindset right. I'm going to try to start the next day and I think when you don't believe you can start or don't believe you're competitive, that's when you start going backwards.
"I'll be competing; we have a trial game today, As vs Bs, 15 on 15, and I'll be out there trying to win my place and show the management team that I'm good enough to play."
When Caffrey gave a ravenous 23-year-old Brogan his chance in 2007, he knew he had to make an impression after waiting in the wings for so long. And he did just that, bagging 1-1 in the Leinster final success against Laois and earning an All-Star nomination in his first championship season.
Having that character-building start to his inter-county career has galvanised Brogan, and he feels that will stand to him as he attempts to reinvent himself on the football field.
"It's a challenge that I've had before. I spent two years on the bench under Pillar, fighting tooth and nail, doing extra sessions, practising myself trying to break into that team.
"I felt like I deserved a chance but I just couldn't get into the starting 15 or even onto the pitch under Pillar during his first few years.
"So that's a mindset that I've had before and is something that I've been able to sort of re-tap into.
"It's made me re-look at my body shape; re-look at my fitness levels; re-look at what cardio I need to be able to do on the pitch; re-look at my prehab, making sure I don't pick up a silly knock; making sure I do my right recovery."
While Brogan may feel like he is back at square one somewhat, he does possess an invaluable attribute in his locker that extra sessions can't even deliver — 10 years of inter-county football and all the knowledge it brings.
"With the experience, I'm able to hone into it a bit better and take the ego out of it, take all that kind of stuff out of it.
"I genuinely have no ego about the situation. I want to play for Dublin because I love Dublin. I want to win with Dublin because I love winning and I'm competitive.
"There's absolutely no selfishness about it, I want to do what's best for the team and if the management and Jim says this guy is playing because he's playing better than ya, I'll go 'right, I'm going to show you that he's not better than me or I'm going to show you that I can make an impact when I come on.'
"As I've got older my mindset has kind of changed like that. We've been lucky enough to have the learnings in life I suppose."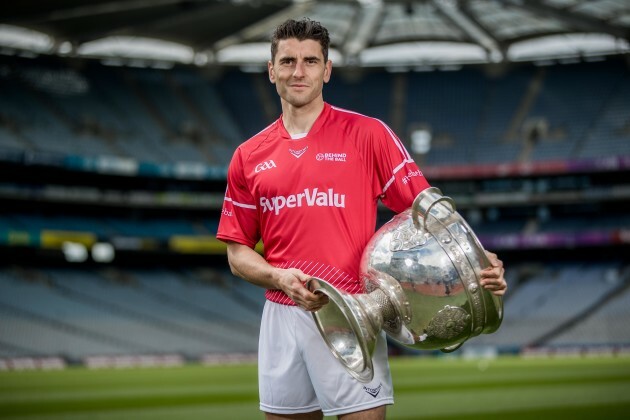 Morgan Treacy / INPHO Morgan Treacy / INPHO / INPHO
As someone who has seen panels evolve under three different managers, Brogan believes competition for places in Dublin's inside forward line is as tough as ever. Dean Rock, Kevin McManamon, Con O'Callaghan, Paddy Andrews, Paul Mannion, Cormac Costello, Eoghan O'Gara and Conor McHugh can all operate across the three full-forward positions, so Brogan knows he needs to get back towards his career-best form just to take part in the parade.
"I'd say competition is at its ripest now, especially in the full-forward line — it's probably the most competitive line we have.
"There are seven or eight lads there who would genuinely get into any other inter-county team.
"Cormac Costello is coming back from injury now, there's so much competition there but that's what drives us on."
Just in case he needed any extra motivation.
The42 is on Instagram! Tap the button below on your phone to follow us!