Hank Scorpio was among those queuing up to pay tribute to Mayo legend Cora Staunton after her remarkable 2-14 in the Connacht ladies football final:
I'd struggle to score 2-14 out the back garden being marked by the dog. Serious haul. Serious talent.
There was a lot of love too for Fergal O'Donnell, even Sean McGuire did invoke the Roscommon co-manager's lookalike:
Al Bundy!!! Unquestionable love for his county… Rossies to win by three on Sunday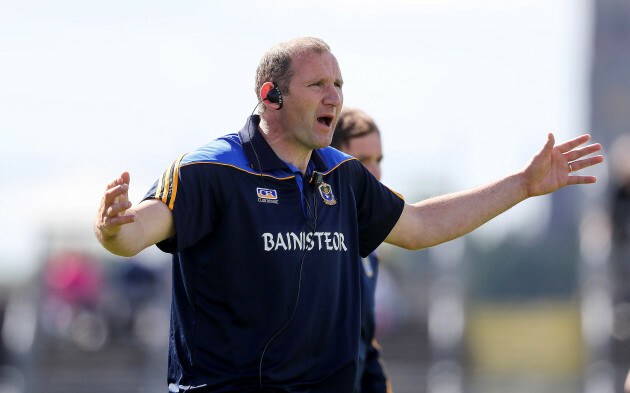 Morgan Treacy / INPHO Morgan Treacy / INPHO / INPHO
As Roger Federer bowed out from Wimbledon, Fred Johnson penned this short lament:
Noooo! Why must Federer age? The rest of them are grunting plebs by comparison whose forehands look like they're shovelling cement. Hopefully his two sons take up tennis and dominate for an age.
Colm Hennessy seems to have an inside track on Jurgen Klopp's contract negotiations with Liverpool:
Board meeting: "Fans want a big signing." "Who was our last big singing?" "Klopp." "OK, let's sign him again!"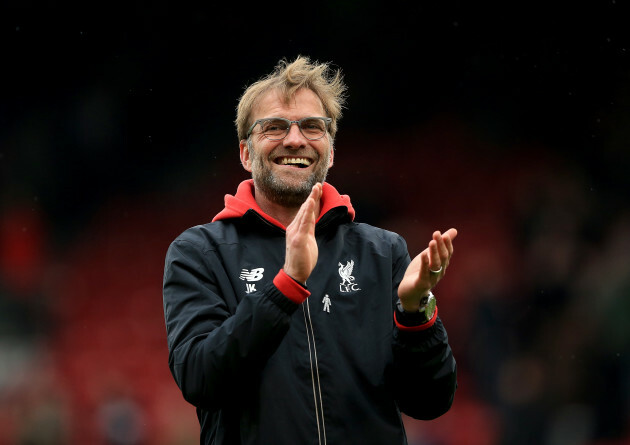 Adam Davy Adam Davy
We spoke to Michael Conlan about his pursuit of Olympic gold, and Bleep12345 was full of praise:
The guy is such a talent. Amazing to watch, and he is so evasive. Best amateur out there in my opinion.
Seven years later, Olive Loughnane finally received her 2009 world gold medal but Fran Heavey is one of many still feeling aggrieved on her behalf…
Absolutely robbed of God knows how much in terms of monetary wealth and personal glory. Fair play to her for not being bitter about it but she deserves huge compensation.
… while Alan Kelly's Ego was hoping for a similar twist in the Sports Quiz of the Week:
Bronze. Chances are I'll be upgraded to gold in 4-5 years once all the other drug takers are weeded out.
Pa Magee knows exactly why Uefa didn't want Gareth Bale's young daughter on the pitch:
Understandable, especially when Will Grigg is on fire close by…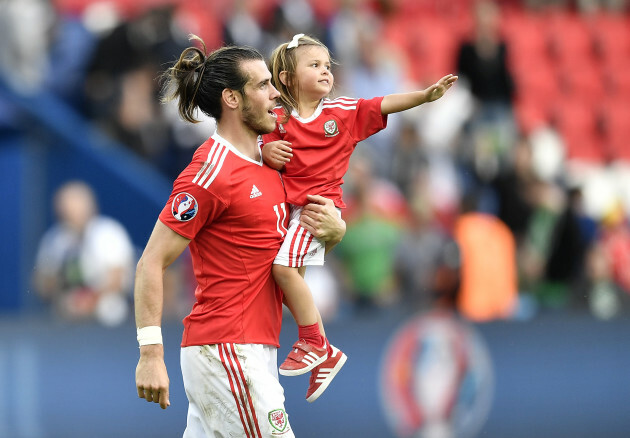 Martin Meissner Martin Meissner
And Phil O'Meara knows exactly how we can stop other countries from ripping off Iceland's iconic Viking Thunder Clap:
New rule. You must have eaten fermented puffin at least once in your life before you can participate in the Thunderclap. Agreed?
Finally, after the sad passing of Kerry's Mick Finucane, the last surviving man to have played in the Polo Grounds All-Ireland final, Brendan Hegarty penned this lovely tribute to a family friend:
To not have engaged with Mick is to not have lived and anyone he touched is the better for it. Non-drinker and non-smoker but socialiser extraordinaire. I was having a chat of an evening with him and one of the nuggets I picked up was that from 16 years of age, his weight never budged from 12 stone. Now I don't know a lot about boxing but he could pack some punch and they say he was also gifted of a sturdy lowish centre of gravity, canvassing a good few laddos in his day, though never raised a hand outside the ring nor never had the bad word.A few of his comrades in London would have recalled in later years how he brightened up many a dark day in hard times and his role as a public relations man was no accident as he was the type that nobody could refuse. He even had Tony O'Reilly arranging taxis for him from the airport on arrival. I'd often say that North Kerry were talkers and South Kerry more grafters, so John Murphy chose wisely with Mick as his front man and boy could he tell yarns of those rather interesting times.

I also recall a fella disputing an umpiring decision Mick once made, well about 40 years ago to be more precise, he told Mick "he'd hit him only he was an old man" and to which those in the know might have commented that it was a wise decision, a lucky escape if there was ever one for the would be assailant and he didn't even have to run away. As a friend of his, my own father, Jackie, got fierce mileage out of this one as Mick used affectionately refer to him as "Auld Hegarty". I could tell hundreds of more good wans from Lisselton Cross and Urlee. The one thing that always puzzles me is how the Barra Road didn't throw up more silverware, even in later years there was so many football houses, individual families where you have a handful of top class footballers, maybe soccer was part of it but I recall evenings that you'd have maybe 30 or 40 lads chasing a football. Finucane's yard was littered with balls and you'd see Mick and the boys taking a kick in between chores, soloing in from milking the cows or a carefully gauged point between a telegraph pole and a shed, between feeding calves.

The stories he would tell himself would be the basis of many a subsequent literary work and I myself penned "What they think of Mick Finucane in Donegal'. It was after that chat with him that I went to the local and my smile had em asking what it was all about. When I told em I had just been chatting to the oldest holder of an AI medal they started on their mobiles, checking out the story, etc, doubting Thomases! Anyway we storied 'till the not so small hours after that as a few more congregated and we regaled his life and times.

By the way the '47 final was played in The Polo Grounds because Croker was a building site. He would say after that an admirer commented that "she couldn't understand a word he said but she loved the sound of his voice" so everything about him inspired of scope, more of scope that contradiction.

So all we can say is thanks for the music Mick, RIP.
The42 is on Snapchat! Tap the button below on your phone to add!