AFTER 53 YEARS without one, we've had three in a row.
Draws in hurling have become far more common in the past five years or so. Take the All-Ireland final. When Kilkenny and Galway couldn't be separated in 2012, it was the first time since 1959 that the All-Ireland decider had to be replayed.
We have another hurling replay this weekend, as Dublin and Galway do it all again after their stalemate on Sunday in Croke Park.
With that in mind, we've delved through the hurling archives to pick out our 10 favourite hurling replays of all time. There have been some absolute crackers.
Kilkenny 2-17 Tipperary 2-14 (2014 All-Ireland final replay)
gavin c / YouTube
The King went out on top.
Last season's replayed final may not have been as thrilling as their first installment three weeks before, but it went right down to the wire.
It also proved to be the end of an era for so many Kilkenny greats, as Henry Shefflin, Tommy Walsh, Aidan Fogarty, JJ Delaney, Brian Hogan David Herity left their hurls down by the door to count their medals.
Wexford 2-25 Clare 2-22 AET (2014 All-Ireland qualifier replay)
hockeyhurlingshinty5 / YouTube
It seemed like every game in 2014 was a thriller.
Their first meeting also needed extra-time, with Wexford failing to see off 14 man Clare, despite a 10 point first half lead.
Everyone thought they had blown their chance against the reigning All-Ireland champions, but Wexford edged out Davy Fitzgerald's side after 180 minutes of thrilling hurling, on a combined scoreline of 4-50 to 4-47.
Clare 5-16 Cork 3-16 (2013 All-Ireland final replay)
officialgaa / YouTube
Absolutely breathless from start to finish.
After a pulsating starter in their drawn game, the Munster sides served up an even better main course. The six point winning margin probably doesn't do justice to the game that this was, as Clare roared into a lead with three Shane O'Donnell goals in the opening 20 minutes, but Cork kept picking off the scores.
The sides were level with 10 minutes to play before Conor McGrath's screamer into the top corner of the Rebels' net. Darach Honan's goal in injury time as Cork piled forward secured a first All-Ireland in 16 years for the Banner, and emotional scenes in Croker.
Dublin 1-16 Kilkenny 0-16 (2013 Leinster semi-final replay)
RTÉ - IRELAND'S NATIONAL PUBLIC SERVICE MEDIA / YouTube
There was a degree of mystique about Dublin's first championship victory over Kilkenny in 71 years.
Streamed online rather than shown on the box, so many people missed out on this historic win for Anthony Daly's men.
Danny Sutcliffe scored the decisive goal with 17 minutes to play, and after clinging on for the win, Daly's side went a step further a week later by hammering Galway to win the Bob O'Keefe Cup for the first time since 1961.
Limerick 1-24 Tipperary 2-21 & Limerick 0-22 Tipperary 2-13 (2007 Munster semi-final replays)
hjmartin1 / YouTube
Okay, we're cheating a bit here, but the Limerick -Tipperary rivalry in 2007 comes in one neat package.
The Munster semi-final that year needed three games to split the sides, with Limerick staging dramatic late comebacks to force replays and extra time. Eventually Richie Bennis' side prevailed by three points in their third game and second replay, enroute to an All-Ireland final appearance.
In a miserable decade for Limerick hurling, the summer of 2007, and in particular the Tipperary trilogy will be remembered for a long time to come.
Waterford 2-17 Cork 0-20 (2007 All-Ireland quarter final replay)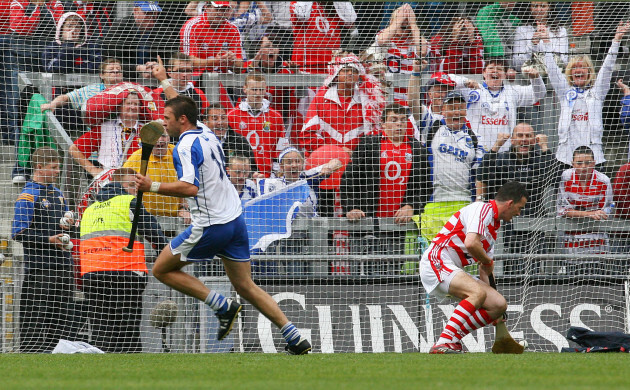 Cathal Noonan / INPHO Cathal Noonan / INPHO / INPHO
It seemed every time Cork and Waterford met in the 2000s, you were guaranteed a thriller.
The replay was their third meeting of the summer, after Waterford won by a goal in the Munster Championship, and staged a late comeback in Croke Park to level their All-Ireland quarter final. It was the Déise, inspire by "Dan the Man", who prevailed the next time out.
2007 was the summer of Dan, Shanahan scoring 2-1 on the day of the replay and finished with 8-12 in just six championship games, as he was later named Hurler of the Year.
However, what looked like being Waterford's best chance to end their Liam McCarthy hoodoo ended in the next round, after they were ambushed in a shooutout by a Limerick side they had hammered in the Munster final earlier that summer.
Tipperary 2-13 Limerick 0-18 (2005 Munster quarter-final replay)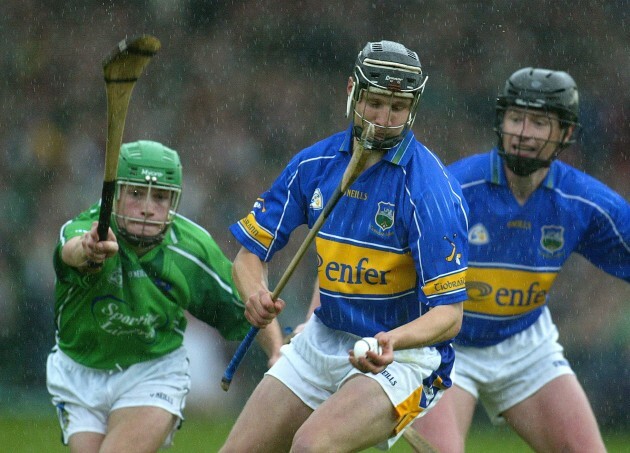 INPHO INPHO
Two years before their thrilling Munster trilogy, these Munster neighbours came within one score of a second replay.
Paul O'Grady's late point had secured a draw in Thurles a week before, and with the clock running down in extra-time in the replay Tipp were three clear. However another O'Grady, this time Donal, popped over two points to leave just the minimum between the sides.
It hadn't been the greatest game of hurling that evening in the Gaelic Grounds, but on a cold, wet, May Saturday, the Premier County snuck through by a point after 90 minutes of Munster Championship action.
Clare 1-16 Offaly 2-10 (1998 All-Ireland semi-final replay)
Bryansford Gael / YouTube
Clare won, but then they didn't.
Nobody remembers the 70 minutes that preceded it, but the Clare Offaly replay of 1998 will go down as one of the most famous games of hurling ever.
The Banner thought they were back in an All-Ireland final when the final whistle blew, but after realising there were still three minutes on the clock, Offaly's fans staged a sit-in on the Croke Park pitch.
The sides agreed to do it all again the following week, and it was Offaly who booked their place in the final, where Brian Whelehan would inspire them to beat Brian Cody's Kilkenny.
The long Summer indeed.
Tipperary 4-19 Cork 4-15 (1991 Munster final replay)
premierview / YouTube
Pat Fox's late equaliser forced a replay for Tipperary in the drawn match, and the history books are glad he did, because two weeks later we had an all-time classic.
At one stage Cork led by nine points, but the Babs Keating's side fought back to lead by two late in the game. Aidan Ryan's goal (above) looked to have put them out of sight, but Cork again found the back of the net to give the Rebels a chance.
It was Tipp's day though, as they lifter the Munster title, before downing Kilkenny to win the All-Ireland later that year.
Waterford 5-16 Cork 4-17 (1989 Munster semi-final replay)
They may have been destroyed by Tipperary in the Munster final, but Waterford ousted Cork in a thrilling replay two weeks previous.
Pat Murphy scored a hat-trick past Ger Cunningham as Waterford booked a place in the provincial decider for the first time in six years.
What did we miss? Let us know in the comments section below