Here comes the sun. Mother Nature was in good spirits on Monday and that meant some perfect running conditions for the Rock 'n' Roll Marathon in Dublin. 
A picture paints a thousand words. This shot of coach Philip Doyle in the immediate aftermath of Ireland Women's victory over New Zealand at the Rugby World Cup says it all.
Tiger will always be box-office. On Wednesday, fans assembled to watch his practice round at Valhalla. 
My little pony. The Dublin Horse Show kicked off on Wednesday at the RDS. 
This looks a little crazy but lots of fun. Contrasting styles at Warren Dunes State Park in Bridgman, Michigan as a couple of young bucks race down a dune as a family are a little more patient with their trek.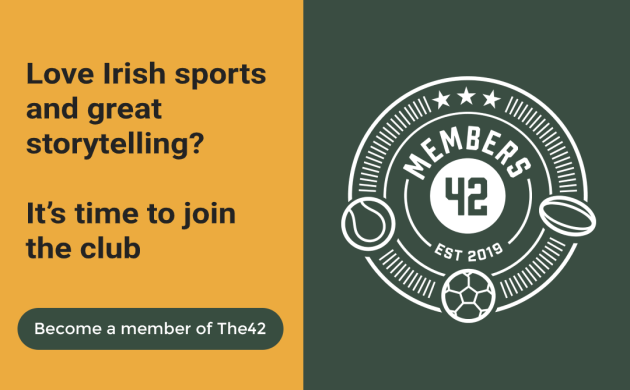 Me and my shadow. Shawn Stefani watches his tee shot on the seventh hole during a practice round at Valhalla.   
David Luiz looks a bit confused. Perhaps still trying to figure out how Chelsea managed to get PSG to fork out £50million for his services.  
During a torrential downpour at Valhalla on Friday, Ryan Palmer's tee-shot at the 12th captured the relentless rain perfectly.  
Football is back! Well, only the Championship but at least we get some top-class goal celebrations like this from Kenwyne Jones.