1. With no national team to call their own, an oppressed people from the Middle East have placed their trust in a small football club from Sweden's second division. Representing 40 million Kurds spread across the globe, Dalkurd have made remarkable headway in climbing towards their ultimate goal: to face a Turkish team in Kurdish colours and assert their identity through sport.
In the central province of Dalarna, where Gustav Vasa took the first step towards Swedish independence by revolting against the Danish king in the 16th century, a people without a state of their own are repeating history with a very different kind of conquest.
Dalkurd, founded by nine Kurdish migrants in 2004, have made an impressive journey through the Swedish football system and sit joint top of the second-tier Superettan with six games of the season remaining. A first-ever promotion to the country's top flight, Allsvenskan, is tantalisingly close.
Joel Tivemo documents the rise of football club Dalkurd, founded to help a troubled group of young footballers in Borlange, who having won five promotions in their first five seasons are now playing in the Swedish second tier.
2. Wasn't that the underlying point of this show: shoot from the hip, say crazy shit, try to back it up the best you can, and be ready to get called out at any time? Hadn't they been courting a Sherman-Bayless moment for years?
Hey, ESPN? We have at least three years of Trump left. Three! Are you a drive-thru or a restaurant? You can't be both. When Jemele called Trump a "white supremacist," I didn't necessarily agree, but she made me consider it in a new light. Over the next two weeks, I read everyone's takes, including this Ta-Nehisi Coates piece, which affected me the most. Jemele Hill got my brain going. That's what smart people are supposed to do right now. We need dialogue. We need help. We can't marginalize our most distinct voices.
Bill Simmons gives his assessment of the furore surrounding ESPN host Jemele Hill, who was controversially suspended for two weeks for violating the company's social media guidelines.
3. A green-and-gray mini basketball sits on a bed of sand-colored rocks next to the pool in the backyard. The ball belongs to five-year-old Jaiden Thomas, son of Isaiah Thomas, whose name and image grace the side of it.
Jaiden brought the ball from Boston to Cleveland, a reminder that his father used to play for the Celtics and played so well they sold souvenirs with his picture on them. Jaiden's family does not have a hoop at their new home in Westlake, Ohio, a two-story brick traditional with a circular driveway framed by oak trees.
So if they want to shoot, they cross the quiet street to the Strong residence. "Excuse me," Isaiah said, when he first knocked on the Strongs' front door one overcast afternoon in late September. "Can we use your hoop?"
Sports Illustrated's Lee Jenkins writes that although Isaiah Thomas won't be on the floor to start the year, he's still out to prove the Celtics made a mistake in letting him go.
SIPA USA / PA Images Isaiah Thomas dribbles past Washington Wizards forward Kelly Oubre Jr. SIPA USA / PA Images / PA Images
4. Chris Kirkland felt trapped, paralysed, desperate. But the former England and Liverpool goalkeeper was terrified that he might have further to fall. "What happened to Gary Speed was the thing that really worried me," Kirkland says, with reference to the Wales midfielder's death in 2011. "I didn't know how far away I was from that. Hopefully, a long, long way.
"I always ask myself: 'Would I have done something to myself? Would I have harmed myself? I like to think I wouldn't have done. I certainly didn't sit there one night, thinking, right, I've got to … you know. But you think about it. You do, yeah. Because you don't want to wake up."
Former Liverpool and England goalkeeper Chris Kirkland talks to David Hytner about dealing with depression, leaving the game and why footballers should not be forced to suffer in silence.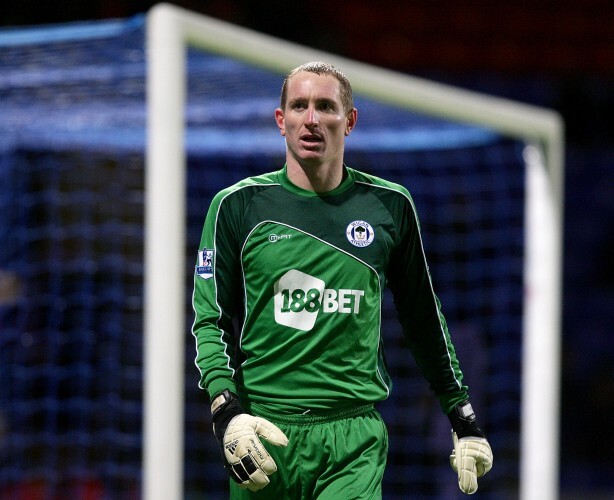 PA Archive / PA Images Kirkland has opened up about his battle with depression. PA Archive / PA Images / PA Images
5. Wiser men had that brain-melting state of mind sussed years back. For years the same crew from Mallow United occupied the same seats in Lansdowne Road, caught the same train up to Dublin and the special train back late that night. Their collective memory following Ireland stretched back to the 1960s and every game weighed heavy on them.
They always acknowledged a good result, but often mourned the dreary method employed by Ireland to get there. They loved to win, but they loved good, progressive football too.
I always struggled to unify those opposing viewpoints. Now I see them as intrinsic to each other. It's possible to will Ireland to win while being worn down by how they play. It's also possible to look forward to seeing Ireland at any major tournament while quietly dreading the state of them compared with everyone else.
Monday in Wales captured that conflict perfectly.
Following Ireland's dramatic 1-0 win in Cardiff last Monday, Michael Foley says that watching the Irish national team is never easy or aesthetically pleasing, but that fans can still find a place in their hearts to follow them eternally regardless.
Nigel French James McClean celebrates scoring the decisive goal which sent Ireland into a World Cup playoff. Nigel French
Subscribe to The42 podcasts here: