1. The floor was hard against Ms. Griezmann's cheek. She pressed her face down, forcing herself to avoid looking at what was happening all around her. "If you moved, you were shot," she said. "A person next to me moved, and they shot him. They just shot him, and I heard him land."
She does not remember any distinguishing characteristics about the woman next to her. Blond or brunette, tall or short — nothing. She does not know her name or how old she was. She only remembers the woman's hands. Ms. Griezmann held one of them; Mr. Degoul held the other. As the terrorists killed people on the mezzanine and in the concert pit below, Ms. Griezmann and Mr. Degoul and the woman buried their faces and shut their eyes and held their bodies as still as possible except for the tiniest movements of the hands they clasped.
The movements traveled in a chain. Ms. Griezmann would begin with a squeeze to one hand, and the woman would pass the squeeze up the line to Mr. Degoul before he would send it back down toward Ms. Griezmann. They did this — squeeze after squeeze after squeeze — for 90 minutes. They did it in fear of what it would mean if the message they were sending each other stopped.
"It was the only way we could tell each other we were still alive," Ms. Griezmann said.
Antoine Griezmann's sister, Maud, was in the Bataclan concert venue on November 13 last year when terrorists attacked and killed 89 people. She talked to the New York Times' Sam Borden about surviving the ordeal and its effect on her, her brother and the French national football team.   
2. As a young man, Shea wanted to be a writer. He attended Columbia University, where he studied literature and fell in love with the works of James Joyce and Flannery O'Connor. "Flannery O'Connor is just the best, way more than anyone ever gave her credit," he said. "And she got a lot of credit." After graduation, he began working at a small public-relations firm in New York that managed the Nathan's account, among others. To Shea, it was just a job that paid the bills while he wrote books and screenplays, none of which were ever published or performed. When the head of the firm died, he and his brother Richard started their own firm, and they took the Nathan's account with them. (Shea continued to write on the side.)
Mary Altaffer George Shea, on the right, in action during the July 4 Hot Dog Eating Contest in New York. Mary Altaffer
At the time, the July 4th hot-dog-eating contest was a small publicity stunt for Nathan's. There was a host, but he would simply line up the eaters and yell, "Go!" into a bullhorn. The brothers turned it into a large-scale spectacle, first by adding colorful introductions and vaudeville acts and later by drumming up international publicity, driven in part by a rivalry between Japanese and American eaters. In 1997 they launched the International Federation of Competitive Eating (later renamed Major League Eating), with eating competitions held around the world.
The introductions, meanwhile, became "an enormous outlet" for Shea. "I just find certain things really funny, and then I don't know what to do with them," he told me. "You could write a story. You could be a journalist. You could be an actor." Shea became an eating-contest m.c.
Today, the July 4th contest is broadcast on ESPN and attracts more viewers than a typical Major League Soccer game on the network. Shea begins collecting his introductory thoughts in April, mostly in the mornings, while on the treadmill. "I have pages and pages of notes, which I look at and I'm, like, what was I even thinking? Like this one," he motioned to his computer. "He eats a burrito and keeps it incognito, his cheeks bulging out like the Donald in a Speedo."
George Shea is the master of ceremonies for the annual Nathan's Hot Dog Eating Contest held at Coney Island – an event that attracts two and a half million TV viewers. He told his story to Ross Arbes in The New Yorker.  
3. Staged away from Buenos Aires, in the northern city of Resistencia, 2,500 police oversaw a 25,000-strong crowd – a ratio of one officer to every 10 fans – amid fears that Boca's recent Apertura title, combined with River's relegation, would turn the atmosphere even more toxic than usual.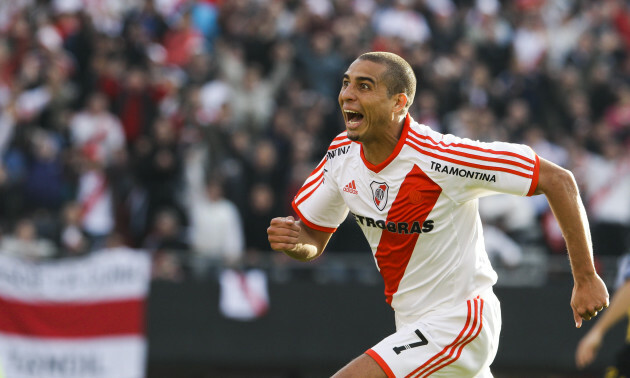 Associated Press Associated Press
On the pitch, Trezeguet's appearance as a second-half substitute could not prevent a 2-0 win for Boca. But he got a true taste of the giddy, rabid rivalry between Argentina's two most famous clubs. Both sides ended up with 10 men and River's Alejandro Dominguez, after receiving his second yellow card for abusing the referee, chased after the official and informed his bench that "the son of a bitch is a bostero [Boca fan]" as he left the pitch.
Some feared Trezeguet's enthusiasm would wane when it came to confronting River's new reality in the second division, but they needn't have worried. He scored 13 goals in 19 games in Primera B, including both in the 2-0 final-day promotion-clinching victory over Almirante Brown in front of 50,000 fans at the Estadio Monumental.
As captain, he led the players – wearing t-shirts heralding the club's "resurrection" – in carrying tearful coach Matias Almeyda from the pitch. "I am feeling things that I have never felt before," said Trezeguet. "Not with Juventus, nor with Monaco and not even at international level with France. Being a River fan and seeing the passion that exists in this team, all the people and all the pressure, I have more adrenaline than ever before."
A piece by Mike Henson for The Set Pieces in praise of David Trezeguet, who chose love over money as he tried desperately to rediscover his passion for the game.  
4. For the outsider looking in, the darkness of the black dog sheds a little light and clarity on a gifted enigma who has flitted from one false dawn to another over the past decade. With every return from another self-inflicted exile, the spectre of salvation loomed.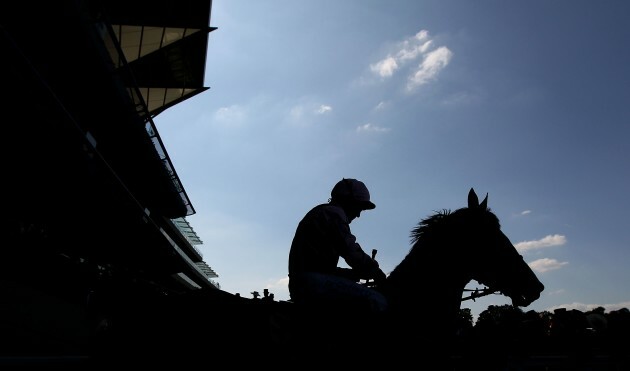 David Davies David Davies
Invariably, though, the cycle repeated itself. Turmoil and controversy were followed by hope and the prospect of redemption, which in turn were trumped by setbacks and disappointment.
The impression persisted that Fallon couldn't help himself. Revisionism can be a convenient method of colouring uncomfortable truths, but maybe he couldn't.
It is nearly 10 years since Fallon first spoke publicly about depression. Such is the stigma that lingers over the illness, it has hardly been mentioned since, but it never goes away.
Like alcoholism, it is always there demanding to be acknowledged, and Fallon is a compulsive personality with more than enough demons to wrestle already.
However, the instability that attends such a destructive mental illness lends some reason to his nomadic tendencies of late, and the manner in which he has failed to fulfil bookings for seemingly innocuous reasons. Freed of the pressures inherent in a high-profile jockey's existence, Fallon might be able to get on with pro-actively dealing with what had clearly become his Achilles' heel.
Richard Forristal in The Independent on how history will be kind to the now-retired Kieren Fallon and the hope is life will too. 
5. This bar is Ronaldo country. Fernando, who has been here for 18 years, is from the north of Portugal. He has Portuguese scarves hanging on the wall, and there's a signed national team jersey, in which Ronaldo called him a friend in the inscription. Fernando took out his phone and showed off a few pictures.
"The Golden Boot was here," he said proudly, nodding at a photo.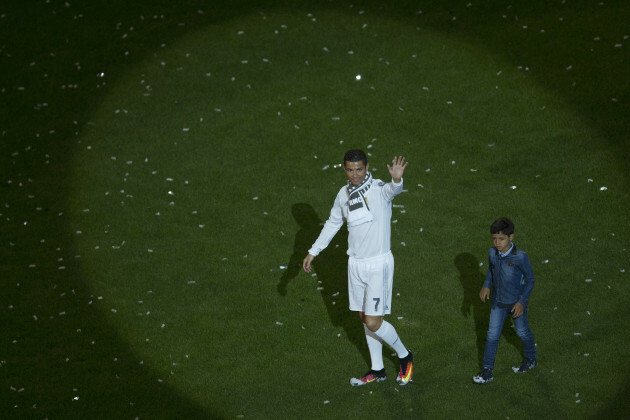 Francisco Seco Francisco Seco
Ronaldo's mom comes in and hangs out for a few hours nearly every day, this place a little bit of home for her. Another regular asked about her on Tuesday, and Fernando said she was in France. Sometimes, Ronaldo comes in and orders the roast chicken or the cod, cooked like he ate them as a boy. There's a room downstairs, used mostly for storage from the looks of it, where he and his friends can sit at a round table and eat without being bothered, near crates of tomatoes and oranges, next to a foosball table. There's a back door Ronaldo uses, so he can come and go quietly, without being seen.
Miranda is a refuge.
Fernando brews Portuguese coffee, Delta brand, and he has canned sardines for sale. There's Portuguese beer on tap. Behind the bar is the liquor he makes at home. If Bale has a similar place, somewhere he can go and feel protected, nobody I talked to near La Finca knows it.
Fernando has never seen Bale in his place.
Wright Thompson writes for ESPN on the Madrid cafe that's a refuge for Cristiano Ronaldo and his family.
Read more: http://thesetpieces.com/world-football/love-money-david-trezeguet-returned-home-river-plate/#ixzz4DwbAZUuy
The42 is on Snapchat! Tap the button below on your phone to add!