1. One afternoon in June, Jemele Hill and Michael Smith were sitting in a small green room at ESPN headquarters. It was an hour before the start of the 6 p.m. SportsCenter. But for my presence, they were alone — away from producers offering notes, prying executives, and the outraged wails of social media.
Hill and Smith meet here every day. They don't rehearse the show, exactly. They map out the trajectories of each other's arguments and try out lines. It's like telling a joke to a friend in the adjoining cubicle and asking, "Should I tweet that?"
Today, the topic was where free agent Gordon Hayward should sign.
"What is it — Miami, Boston?" Hill asked.
"Honestly, that feels like an easy choice to me," Smith said.
"That it's definitely Boston?"
"Yeah …"
"Sheeet," Hill said. She smiled. The debate was on. "You've been to Miami, right?"
"More than I need to," Smith said.
"Miami will always be in the recruiting game. Because Miami."
"That's a whack-ass reason to sign somewhere."
"Brother living in Utah for four years," Hill said. "That's all I'm saying."
The Ringer's Bryan Curtis goes in-depth with Jemele Hill, new cohost of 'SportsCenter', on the fight for the future of ESPN
Jason Raish / The Ringer Jason Raish / The Ringer / The Ringer
2. But if you stop paying attention, even for a moment, you can still get caught with your guard down. Here in America, in the year 2017.
Those grits and smiles and hugs moisturized all five senses as I drove from Oakland to San Francisco 49ers training camp in Santa Clara, and then deep into the torso of Northern California—to a town you're only ever in for a reason, a place called Turlock. I had come here, having taken note of interactions with dozens of friends and confidantes, following months of unsuccessfully waiting for a sit-down, to gather more perspective on the town's most famous export: a 29-year-old named Colin Kaepernick.
For Bleacher Report, Rembert Browne looks at the past, present and future of America's most inconvenient truth, by way of the most controversial black man in America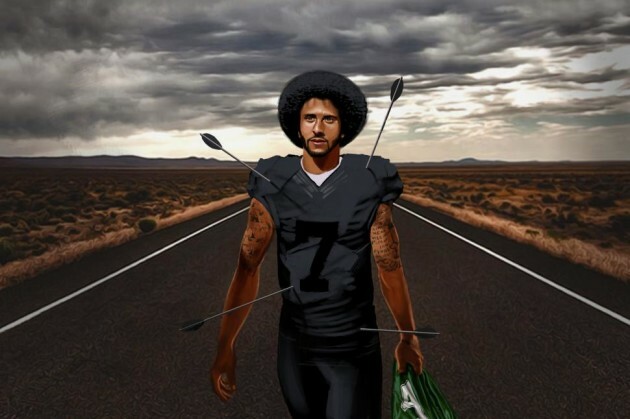 Jeremy Biggers / Bleacher Report Jeremy Biggers / Bleacher Report / Bleacher Report
3. Today, he says, he is clean, no longer juicing athletes but instead working in top-level boxing ('It's terribly dirty'), putting his deep knowledge of sports science to use as a conditioning expert. 'I've been clean since I became a Federal witness and that is the only way for me until the day I die.'
Perhaps more than anyone else alive, Hernández — who was previously known as Ángel 'Memo' Heredia — understands the charade that top-level international sport has become and the inability of drug-testing programmes to prevent athletes from cheating in order to win enormous sums of money. He knows what athletes — 'like the soccer players in London' — are prepared to invest in order to ensure they are quicker and fitter than the other guy.
Legendary Mexican chemist turned coach Angel Hernandez tells Damian Reilly of The Spectator about why performance enhancers in sport won't go away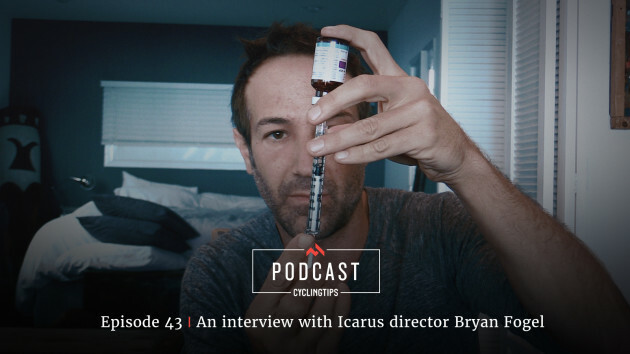 Cycling Tips Cycling Tips
4. CT: It's not cheating to take drugs for a documentary about doping, but there is still that knee-jerk reaction that some people have that, "You were an amateur cyclist and you were taking drugs." What kind of feedback have you gotten — or how has the documentary been received — from the cycling community?
BF: I think it's an interesting thing because first of all, the way that I look at it and looked at it was, I didn't go out and renew my USCF [USA Cycling] license. I wasn't entering into races. The two races that I did in France were unsanctioned; you didn't need a license to compete in them. And I wasn't setting out to cheat. I was setting out to explore and to investigate. I was not a professional cyclist or on a pro team with a salary.
The problem is that if you take that point of view, what happens is that you essentially put your head and bury it in the sand to basically stand on some sort of moral high ground, rather than actually looking deeper into the problem. What I found was divided. Even among the cyclists that I knew, half of them were like, "This is really cool that you're doing this, and I applaud you that you're going to really explore this and check this out." The other half were like, "Oh, my God, how could you? How could you?" And I'm like, "But I'm not a pro. I'm a filmmaker. I'm an investigative journalist. And I'm setting out on an experiment. This is not about cheating. This is about learning about the truth."
Neal Rogers chats to Icarus director Bryan Fogel about what motivated him to dope for a documentary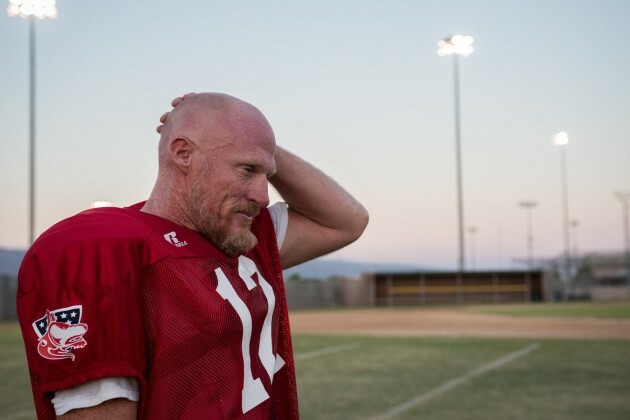 Michael Ares / New York Times Michael Ares / New York Times / New York Times
5. In the decades since, Todd Marinovich has demonstrated more sides than a hexagon as he drifted in and out of the public eye: high school phenom, object of national fascination in college at Southern California, N.F.L. failure, surfing/skateboarding dude, drug addict, artist, counterculture figure. Most of all, perhaps, Marinovich is held up as a cautionary tale, widely depicted as a victim of his father's attempt to engineer a star athlete with intense physical training.
Now, the old quarterback is experiencing a midlife crisis in the lower rungs of football that is as intriguing as it is desperate.
"We knew you're crazy," Marinovich says of the reaction from loved ones when he told them he was going to suit up for the SoCal Coyotes, a team in the World Developmental League. "Now it's confirmed."
New York Times writer Mike Tierney meets Todd Marinovich, American Football's cautionary tale, who's playing again at 48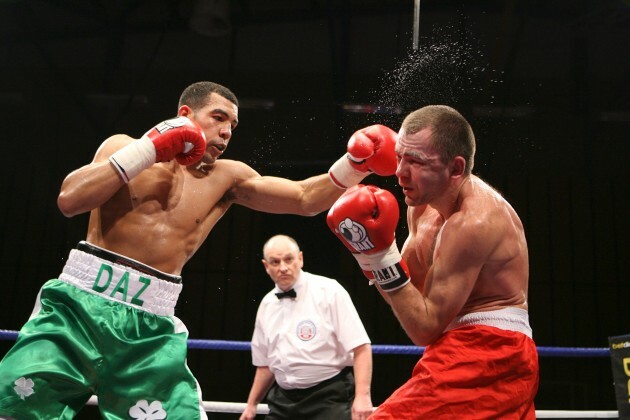 Chris Royal / INPHO Chris Royal / INPHO / INPHO
6. Few sports tread the Jekyll-Hyde line quite like boxing. The nature of the enterprise dictates as much, a person's temperament out of the ring often irreconcilable with that required of them inside it.
Our own crop embrace that ethic more than most, the fighting Irish famously adept at switching from cordial to gladiatorial. Indeed, so at odds was Darren Sutherland's persona with his athletic pursuits that even the man himself struggled to join the dots.
"I'm just a nice lad who fancies a scrap now and again", he mused back in 2008.
Ronan Mullen writes about the tragic legacy of Darren Sutherland for the Irish Examiner
Subscribe to The42 podcasts here: