1. "Anyone who thinks Luke Walton is off to the greatest start of any head coach in NBA history simply by standing on the Golden State Warriors sideline is a fool. The idea that anyone could lead the Warriors to a 20-0 record in Steve Kerr's absence is ridiculous.
"If anything, Walton has earned himself a real head coaching job somewhere in the NBA next season because he has been handed the league's hardest job: taking over the previous spring's champions and getting them to listen."
Les Carpenter explains why it's so damn impressive that the Warriors new coach has made the 'difficult second season' a breeze, for the Guardian.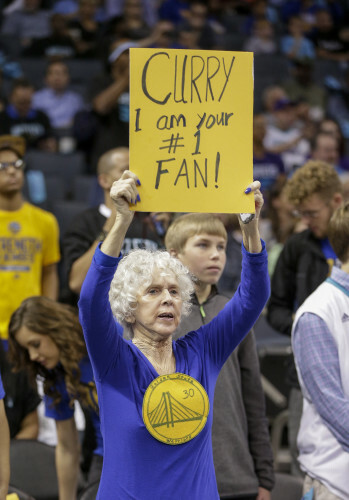 AP / Press Association Images AP / Press Association Images / Press Association Images
2. "I can't remember the last time I watched golf. I can't stand it. Unless one of my friends has a chance to win, then I like watching it. I watched Jason [Day] win the PGA. But it was on mute. It's always on mute and I have some other game on another TV."
Lorne Rubenstein's interview with Tiger Woods for Time magazine is essential reading.
3.  "We have often talked about management and coaching outside of rehearsals, discussing when is the right time to take the plunge, what job you should go for and whether you need the hassle of the modern game."
Jamie Carragher laments the departure of his co-worker Gary Neville in his colum for the Daily Mail.
4. "The first half of the 1990s, the Bermuda triangle of Kerry football, has largely been ignored by former players and journalists. Pat Spillane's 1998 autobiography 'Shooting From The Hip' ends his Kerry career in 1989. There is no reference to the 90 and 91 seasons, save for a passing critique of Mickey Ned's new age habit of getting them to watch reams of video footage of the opposition (a mode of preparation which Spillane regarded as far inferior to Micko's favoured pre-game ritual, which amounted to a bullish assertion that they were the best team in the country and needn't be worrying about the opposition)."
Kerry football's lost years are remembered by Conor Neville of Balls.ie
Exclusive Six
Nations Analysis
Get Murray Kinsella's exclusive analysis of Ireland's Six Nations campaign this spring
Become a Member
5.
The treatment of the hostages has long been a subject of speculation, but a more vivid — and disturbing — account of the attack is emerging. For the first time, Ms. Romano, Ms. Spitzer and other victims' family members are choosing to speak openly about documentation previously unknown to the public in an effort to get their loved ones the recognition they believe is deserved."
The New York Times' Sam Borden digs out the cruel reality for hostages in Munich, 1972.
6. "Bartholomew leads his group into a small parking garage where a shining Mercedes is the least expensive car. Lining the fighters up into rows of four, he begins leading them through warm-up drills that take up the length of the garage, explaining why they are doing what they are doing and why it is beneficial. They lunge. They lift their knees high, rotating them outward as they move."
Jeremy Batter is in Lorenzo Fertitta's gym to see how MMA is trying to fight its injury problems, for Bleacher Report.