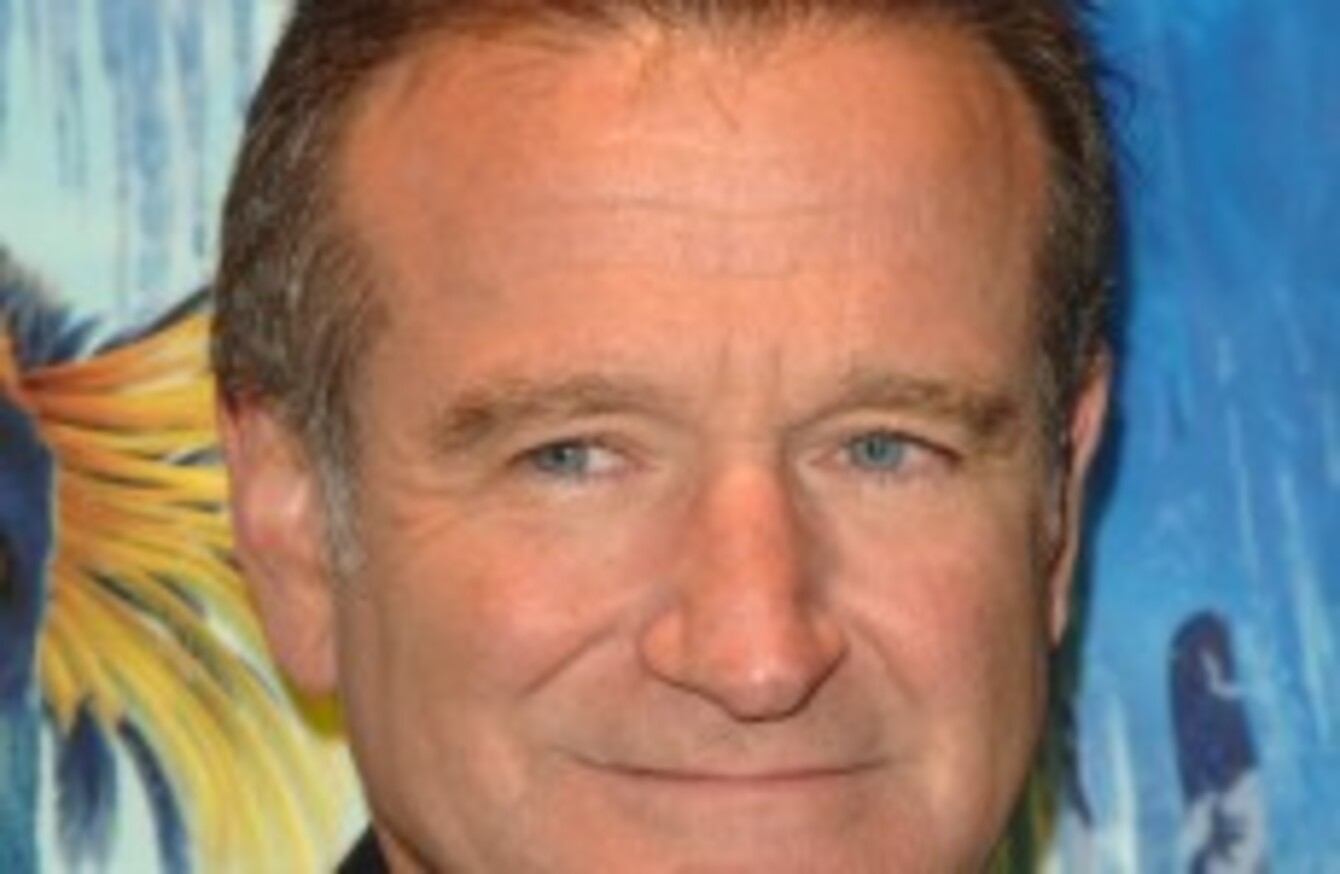 Image: PA Wire/Press Association Images
Image: PA Wire/Press Association Images
1. "Louis van Gaal's arrived and suddenly it's 1994/95 all over again. His United side will be lining up with three centre-halves, Rio Ferdinand will be QPR's libero this season, and everyone is trying to put Dan Petrescu and Ian Harte into their Fantasy Football teams."
Writing for the Telegraph, Adam Hurrey's '39 things that will definitely happen in this Premier League season' is essential reading for anyone who's a fan of his @footballcliches Twitter account.
2. "Jordan barely uses the Roadrunner, but, given the Tunes' size disadvantage, they really should have attacked the Monstars by spacing the floor with speed and 3-point shooting."
Grantland dissect THAT basketball match in Space Jam, with hilarious results.
3. "And, yes, Williams also did what had to be done, skewering the racist country-club mentality with which the sport has long been associated. Aping the archetypal tight-lipped über-Wasp's response to the rise of Tiger Woods, he howls, "My God, we're doomed! How did he learn to play? We wouldn't have let him join."
John Cassidy of The New Yorker looks at Robin Williams' relationship with the game of golf in light of his recent sad passing.
4. "For Frank Maloney was not a bohemian artist known for his tapestries and ceramic vases, he was a Millwall-supporting "geezer" from Peckham who fought and won ferocious battles at every level of the hardest, most destructive game, from small hall amateur boxing to the glitziest prize fights in Las Vegas.
"Machiavellian American promoter Don King, who was frozen out of the heavyweight division by Lewis and Maloney, called the little man in the Union Jack suit a 'mental midget'. It was the highest of backhanded compliments."
SEE SPORT
DIFFERENTLY
Get closer to the stories that matter with exclusive analysis, insight and debate in The42 Membership.
Become a Member
BBC Sport's Ben Dirs writes superbly on ex-boxing promoter Kellie (formerly Frank) Maloney.
5. "He retired for good at the end of the 2006 season, with three Celtic Crosses, three All Stars and two Hurler of the Year awards, following one of the most remarkable careers the game has known.
"I have been watching hurling for the past 35 years or so, and I can say without hesitation, I have never seen better than Brian Corcoran," Jimmy Barry-Murphy said in a tribute on the front cover of Corcoran's autobiography Every Single Ball."
For the week that's in it, here's GAA.ie's fascinating profile of Cork legend Brian Corcoran.
6. "Nobody is saying McIlroy is a more gifted, prolific or historically important figure than Woods. Nor should this summer's poster boy be judged solely against the backdrop of 'Tiger's' fading reign-by-fear. The excitability, though, is not mere single-summer giddiness. The events of the last 22 days suggest that McIlroy has found a way to organise and impose his talent on his contemporaries, which was always the hope. "I just immersed myself in my game," he says. "I get up in the morning, I go to the golf course, I go to the gym. "It obviously works pretty well, so I'm going to keep doing it. It's my life at the minute."
The Telegraph's Paul Hayward pays tribute to Rory McIlroy following the Northern Irish golfer's triumph at the US PGA last week.
7. "When I started playing football, goalkeepers were, for want of a better word, clowns. They were almost invariably 'characters' of some description – jokers, messers, whatever you want to call them – but whatever they were, they certainly weren't key men on the teams I played on in my early days.
"Kicking around as kids at school or wherever, the lad who ended up in goals was usually the least athletic kid around. It was a position no-one wanted to be in, because it was seen as something that didn't really matter. Essentially, if you were no good out the field, you ended up in goals."
Oisín McConville writes insightfully on goalkeepers.