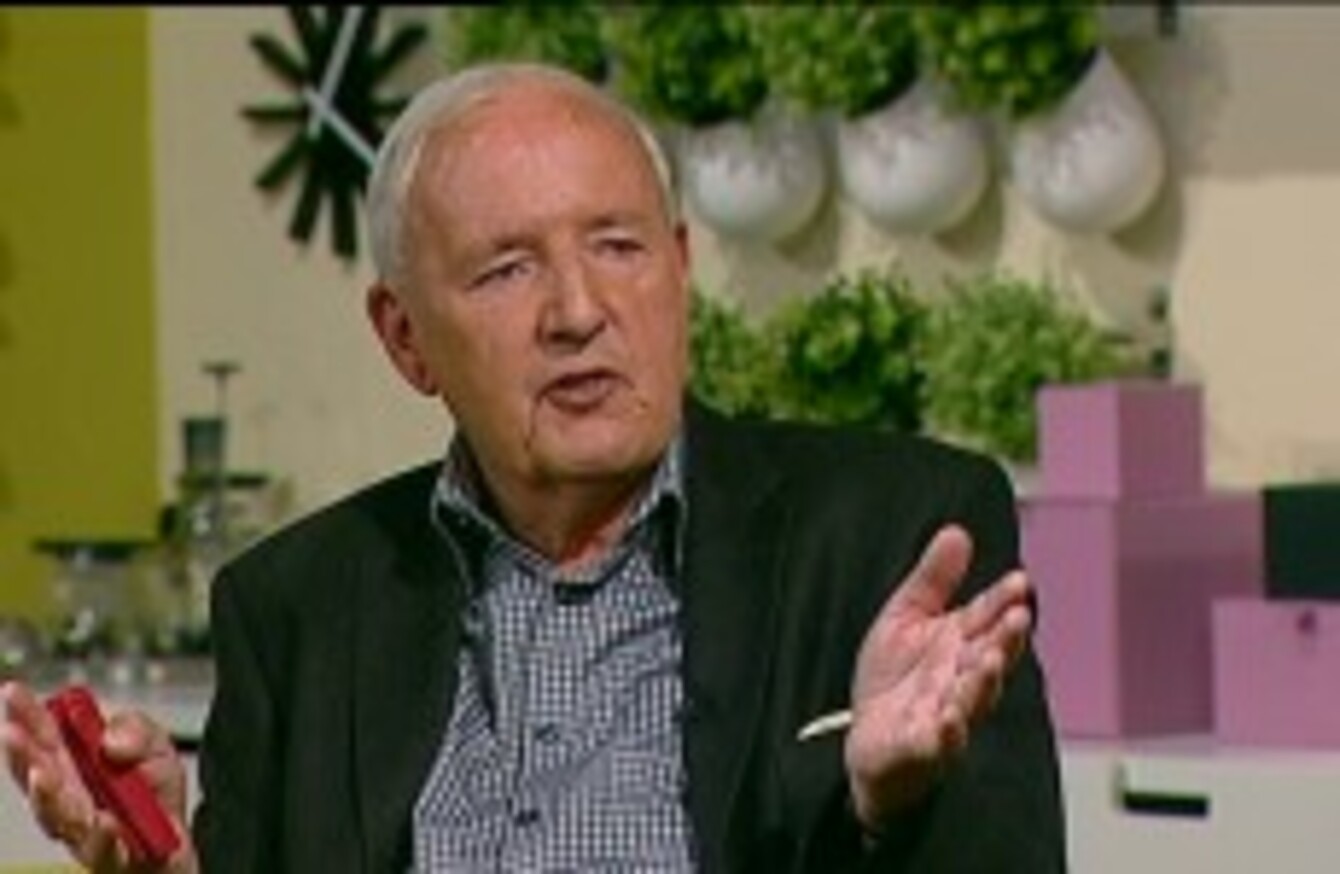 Bill O'Herlihy: retired after the World Cup.
Image: tv3
Bill O'Herlihy: retired after the World Cup.
Image: tv3
BILL O'HERLIHY SAYS he never liked the then Ireland manager Jack Charlton because he was rude and treated RTE poorly.
A month since he bowed out of a career in the media with the broadcast of the World Cup final, O'Herlihy reflected on his time anchoring the football coverage from Montrose.
"I didn't like Jack (Charlton)," the Cork native said on TV3′s Late Lunch Live this afternoon.
"Jack would have had no time for a fella like me because I didn't play soccer at the level that he'd be bothered with. And I also had the view — this is a very personal view — that if you didn't work for BBC or ITV or Sky, you wouldn't quote.
"I remember many, many times Ger Canning got some very, very tough interviews on the side, after matches, when he talked to Jack and Jack would be anything but polite. He'd be at the very edge of rudeness. And I remember he came a few times to us and said: 'Ah, Jack's been at the charm school again, we can see'.
"After the World Cup I had to do one more interview with him, for Christmas. I was about 15 minutes into it and I asked him a question, he answered, and I asked him a follow-up question when he said: 'Stop the interview!'. I asked what was wrong.
'Do you know what you're trying to do – he said to me – you're trying to get me in trouble with the English media and the English people. I said that I was simply asking a natural, logical follow-up to a question. Then he said: 'You know what? You have two options now: you can stop and start again or I'm leaving'.  The producer took the view that he had one hour to fill, so we started again", Bill remembered. He joked: "But Jack was nice as pie. He got his own way…".
Be part
of the team
Access exclusive podcasts, interviews and analysis with a monthly or annual membership.
Become a Member