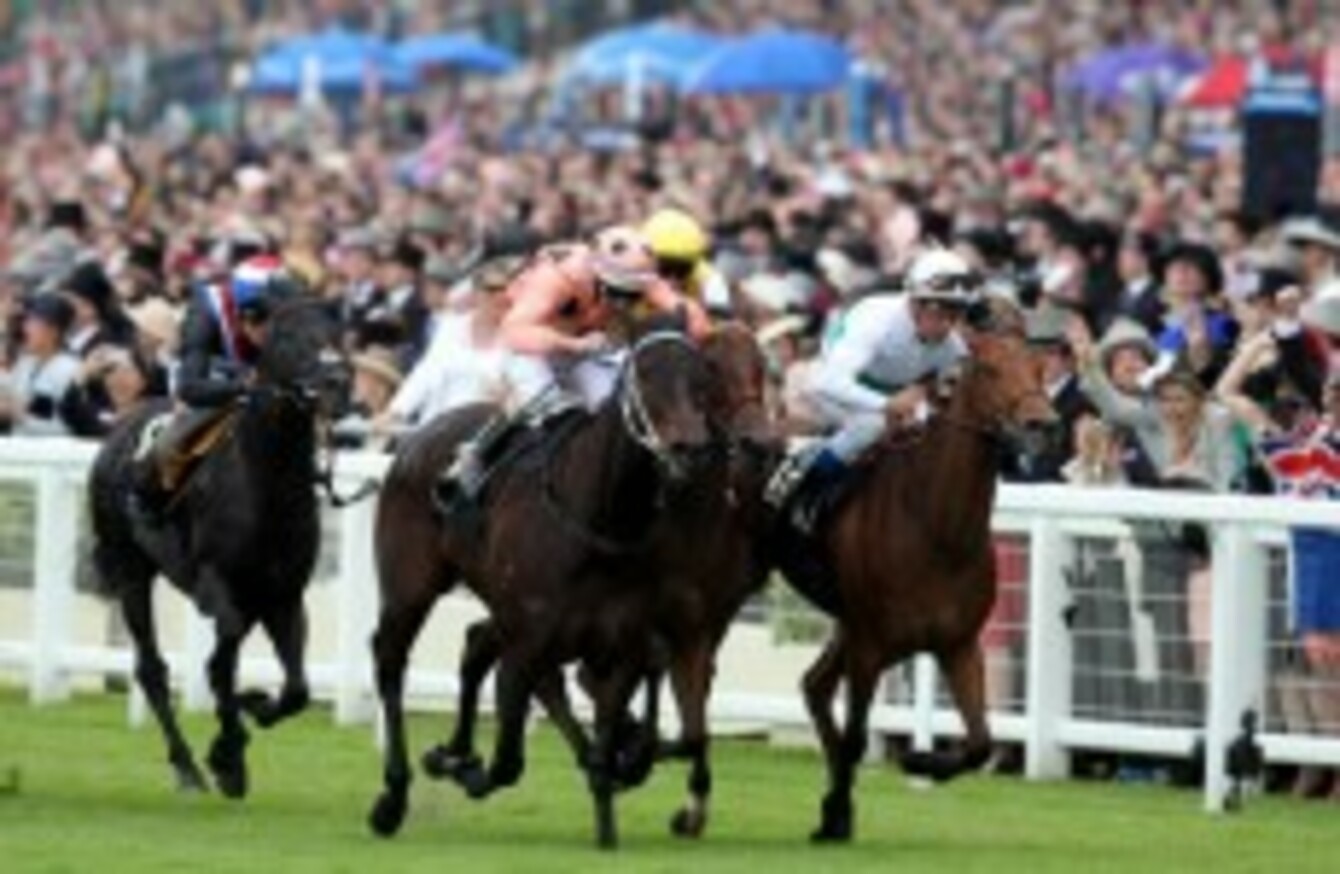 Image: Steve Parsons/PA Wire/Press Association Images
Image: Steve Parsons/PA Wire/Press Association Images
LUKE NOLEN SAYS it took some time to get his head around the brain fade which almost cost Black Caviar her unbeaten status at Royal Ascot.
Nolen's desire to protect the champion mare in last Saturday's Diamond Jubilee Stakes from a torrid run in her first overseas start almost cost her victory, as he initially eased her up, only to have to resume riding over the final stages to resist a charge from French filly Moonlight Cloud.
Nolen was roundly criticised in the aftermath of the race.
Speaking on the matter for the first time since returning to Australia, he admitted the near miss had taken its toll.
"My ride being the story of the day didn't sit well with me and unfortunately that's my cross to bear," he told reporters at Mornington.
"I'm comfortable with it now. It took me a few cans on Saturday night to get right with it. We can't get yesterday back and she's still undefeated.
"The fact she won 22 straight should have been the story and there's just way too much press all around the world on the ride itself and it wasn't my best, it was one of my worst and you got that sinking feeling."
Nolen said he hadn't done anything different on the mare at Ascot than he had done on any of his previous rides, but that the trip and the injuries suffered during the race meant she shut down quicker than he expected.
"I have always let her coast, because we always look after her and I thought I had an advantage great enough to do that. But because she wasn't herself, the anchors came on pretty quick and I was lucky to escape it.
"These are just excuses for my ride on her. I have to take full responsibility for the ride. It has overshadowed what was supposed to be a brilliant performance of Black Caviar's 22nd win."
Nolen said he didn't know whether Black Caviar had run her final race, and said a decision would be made in the coming months, but he felt she was not right during the run, especially when she began pulling up.
"When she throttled that, horses only do that when they are sore," he said.
"Coming back to scale, there was definitely some issues there, but we'll find out. We'll let the dust settle and when she gets back into Australia, she'll be thoroughly vetted and Pete (Moody) will make a decision from there."