IT TURNS OUT the French have been obsessing over the exact same things we have this weekend.
Philippe Saint-Andre's side last played on Thursday and so were able to kick of their chausseurs, sit back and watch the weekend unfold.
There was England, and their unceremonious early exit from the tournament. Australia's awesome display allowed most in both gaelic and gallic nations to join hands in schadenfreude after seeing the petals plucked off the rose. Mathieu Bastareaud even went so far as to say "it feels good" to see the English so sad.
On Sunday then, Diego Maradona grabbed all the attention. And who could blame them? His little dance in the dressing room was simply captivating. As if the French were not filled with enough joy for one Sunday afternoon, they then tuned in to Ireland and witnessed… well, not much.
France are no longer scared of us, that's for sure. Writing for RugbyRama.fr Clement Mazella felt he was viewing a side who are weak in all the right areas for PSA to come along and pick them off systematically.
"It was not a sovereign Ireland we saw," writes Mazella, 'Ireland clearly demonstrated they can be taken when they are heckled in the ruck or met with an aggressive, well-organised defence'.
As for Les Bleus themselves, they're laughing.
Despite not beating Ireland during his tenure as France coach, PSA brought out his most sarcastic tones to assess his pool rivals.
Irish beef
"It seems they have been outstanding against Romania," report Sports.fr, adding that Saint-Andre is acting intentionally naive.
"They are fantastic, they are beautiful, they are beefy, and then they play in green…"
In short, Les Bleus are sick of hearing about 'this wonderful Ireland team': back-to-back Six Nations champions who they haven't beaten in four years and who are lauded for victories over Canada and Romania, they same results that only seems to bring derision for France.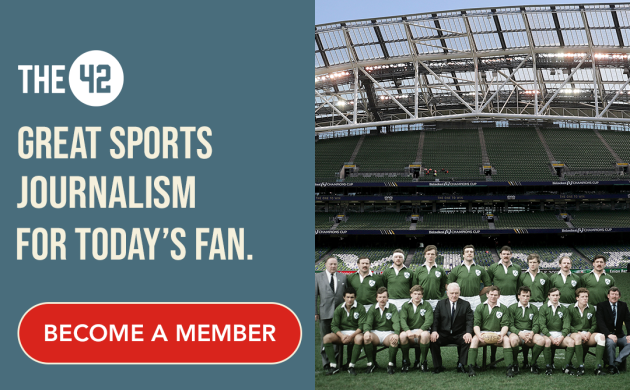 "I don't think they've won every Six Nations match in the last four years," came the chop tackle from Yannick Nyanga.
"We'll see if they're better than us in a World Cup. If this is the case, we will congratulate them, but we won't give them the game easily."
Only Wesley Fofana was retaining a sense of cute-hoorism. The Clermont centre insists that Ireland remain favourites, but he's swimming against a Cock-sure blue tide. Maybe second row Pascal Pape was trying to join Fofana, but even before seeing Ireland stutter against Italy, he ended up echoing his coach's scornful tone.
"It's motivating — for us to show there can be a fight even it's already been announced that we will lose. It's a very good thing for us. We like the challenger's skin.
I have nine days to watch videos of this magnificent Ireland team. I've read (to the French press) your words. As you said so well, they are much better than us. This is a team that puts the same number of points on Romania as we did, but theirs is a perfect match.
"I'll look at that. We know it will be a match with a lot of collisions."
England, Maradona and Ireland falling at the World Cup – exactly what's been on our minds.