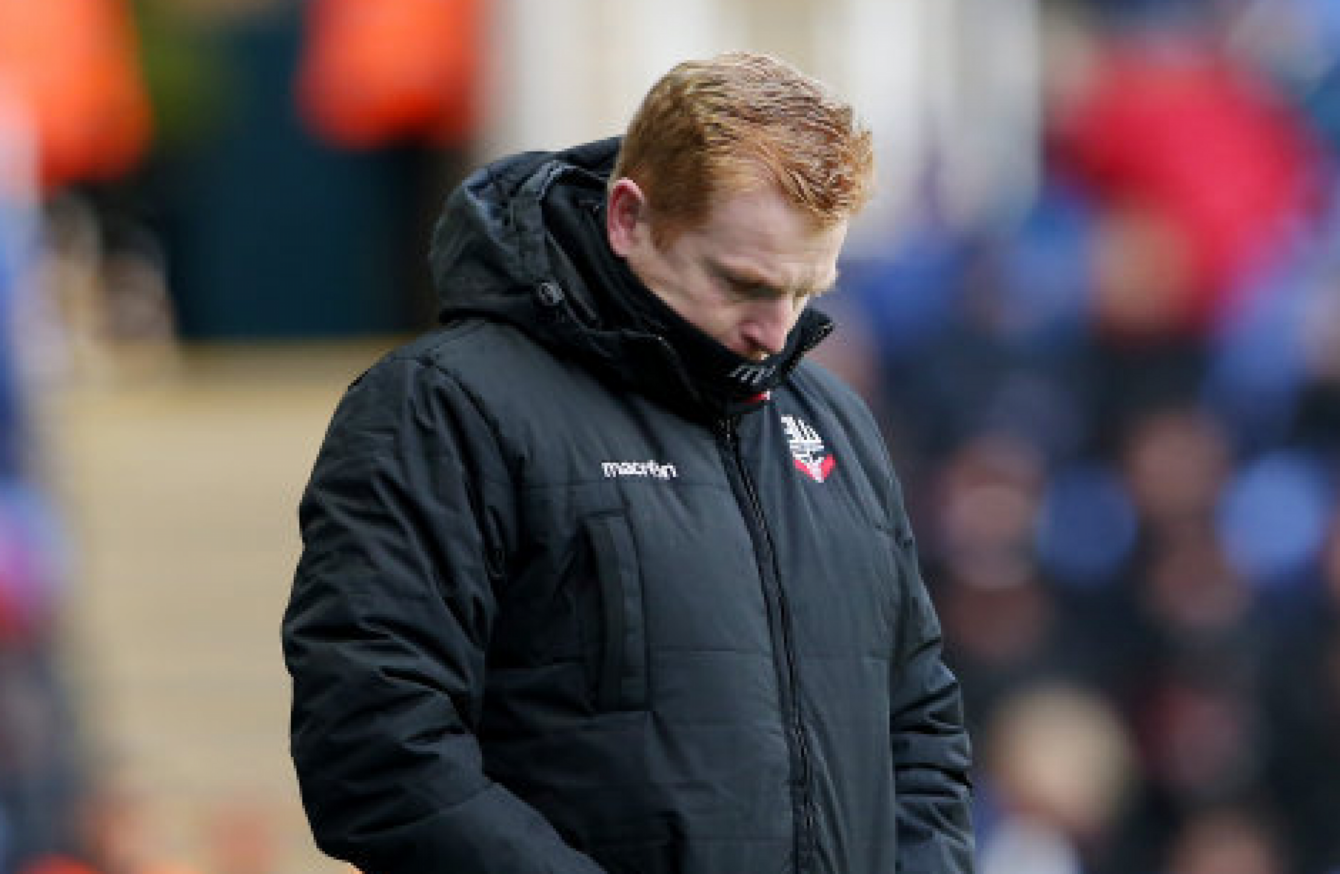 BOLTON WANDERERS HAVE confirmed that the first-team playing squad have not received their wages for November because of 'the ongoing situation surrounding the club's ownership off the field'.
The financial issues at the championship side have been steadily getting worse over the last twelve months with chairman Phil Gartside revealing last October that current owner Eddie Davies was prepared to sell the club after debts spiralled to over £160m after relegation from the top-flight in 2012.
Earlier this month, manager Neil Lennon said there was 'no money' to bring in any new players to help the struggling club who are currently rooted to the bottom of the Championship, having won just one game all season.
Just last week, former captain Kevin Davies said Bolton had 'lost its soul and gone a bit sterile' since the glory days of the Sam Allardyce era.
With Gartside seriously ill. Bolton have appointed Trevor Birch to advise the board regarding potential investment.
In the official club statement that was released today, he's quoted as saying that the reason for the non-payment to players was because of 'a short-term funding issue'.
"We are working hard behind the scenes and hope to have this resolved in a quick and timely manner and  I will be meeting the players tomorrow to update them", Birch added.
Bolton take on Brentford later this evening with a 7.45 kick-off.