LEICESTER CITY, 5,000/1 no-hopers before the season started, will be responsible for an "unprecedented" £15 million (€19 million) pay-out by Britain's bookmakers if they win the Premier League title, according to an industry insider.
The Foxes need just three points from their remaining three league games this season to be crowned champions of England for the first time in their history and the Midlands club will take the title if they win at football giants Manchester United's Old Trafford ground on Sunday.
"We are looking at a £3 million pay-out and the industry as a whole £15 million," Joe Crilly, of leading British betting firm William Hill, told AFP on Friday. "This is completely unprecedented."
"In a 'normal' season, we might expect to break even on bets on the Premier League title," he added.
"If Chelsea or Manchester United were running away with it, we might have stopped taking bets by now.
"But Leicester have been such a 'good news story' that people have kept betting on them. We are now looking at a loss of £2.2 million."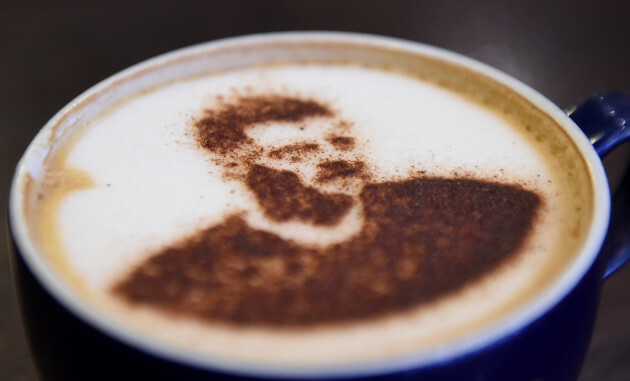 PA Wire / Press Association Images A Vardyccino at Bru Coffee shop in Leicester as the whole city gets behind its football team ahead of this weekend's potentially title winning match. PA Wire / Press Association Images / Press Association Images
Leicester were 5,000/1 (bet £1 to win £5,000) in pre-season but those odds halved to a still generous 2,500/1 in September after the Midlands club, managed by Italian boss Claudio Ranieri, enjoyed wins over Sunderland and West Ham United as well as draws with Bournemouth and Tottenham Hotspur.
Early in October, the Foxes were back out at 5,000/1 again despite beating Norwich City, with Manchester City installed as 4/6 odds-on (bet £6 to win £4) favourites.
However, Leicester's odds tumbled in October to 500/1 and by the end of November, after an away win against Newcastle United, they were down to double figures at 50/1.
Leicester's continued good form meant that in February, after wins over Liverpool and Manchester City, Hills installed the Foxes as title favourites for the first time at odds of 7/4.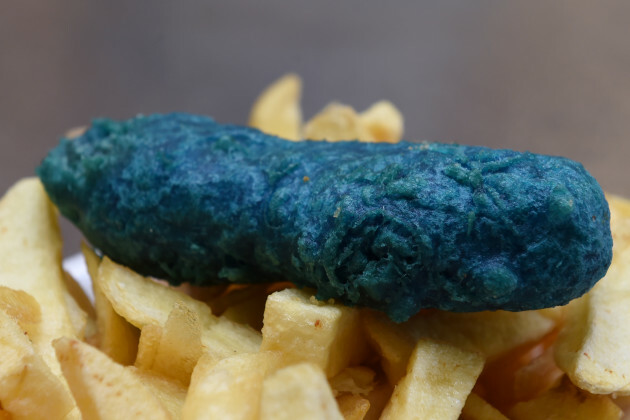 PA Wire / Press Association Images A blue battered sausage at The Chippy in Blaby near Leicester. The owners have come up with the novel idea to turn their best seller blue in support of the city's football team. PA Wire / Press Association Images / Press Association Images
Come March, Leicester were an even money chance and later that month found themselves odds-on at 8/15 after beating Crystal Palace.
Second-placed Tottenham's draw with West Brom on Monday left Leicester at a miserly price 1/20, with Hills and other firms doing all they could to minimise the impact of any late bets on the Foxes.
Only a few punters took the 5,000/1 on Leicester but they were more than enough, as far as Crilly and his colleagues were concerned.
"We had 25 punters take the 5,000/1 at a combined stake of £58," he said. "Some 'cashed out' (stopped their bet in return for a payment less than the value of a winning return) and some split it (cashed out part of their stake while keeping the rest on Leicester).
"Those bets are set to cost us £350,000 alone."
The42 is on Snapchat! Tap the button below on your phone to add!