PARODY, THE SWEETEST word one can hope to see on a Twitter bio.
And in the case of Rob and Dave Kearney, the @BoringKearney account takes all the liberties available to it to create a caricature of the Leinster and Ireland bros.
Here are some of the sandpaper dry tweets from the account that's probably just jealous of the ridiculously good looking Cooley men.
Observational comedy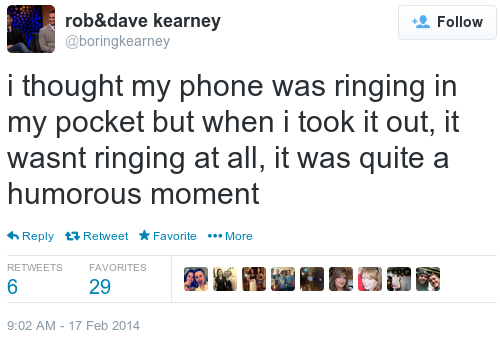 rob&dave kearney rob&dave kearney
Setting the mood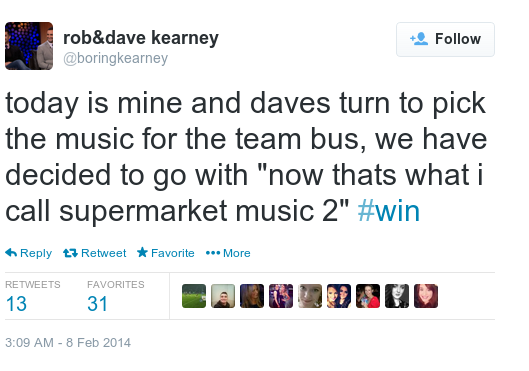 rob&dave kearney rob&dave kearney
Behind the scenes insight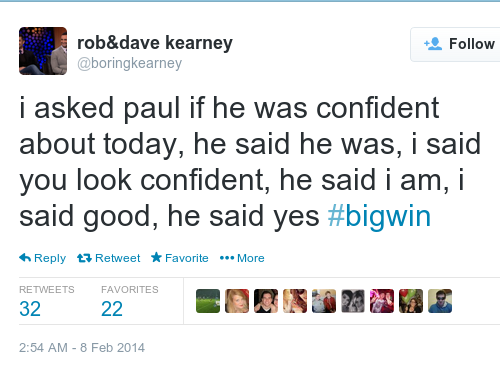 rob&dave kearney rob&dave kearney
Some late night paper-shuffling when Rob's not got his marigolds on
rob&dave kearney rob&dave kearney
Dressing room banter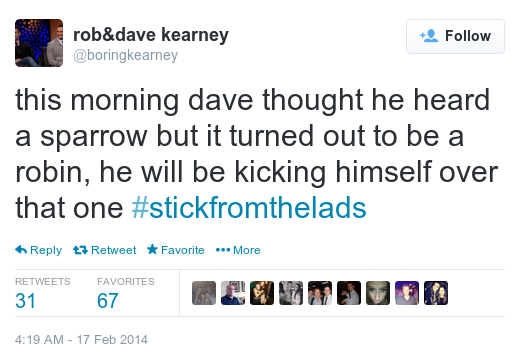 rob&dave kearney rob&dave kearney
Nothing like a period drama on the Beeb
rob&dave kearney rob&dave kearney
Eye for a bargain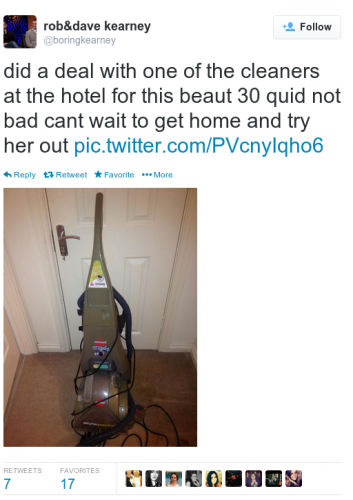 rob&dave kearney rob&dave kearney
Keeping up with the Jon… erm, Phillipses
rob&dave kearney rob&dave kearney
Soon, Mike P and the boys were besties again
rob&dave kearney rob&dave kearney
Playing catch-up
rob&dave kearney rob&dave kearney
Mad Mads weighs in