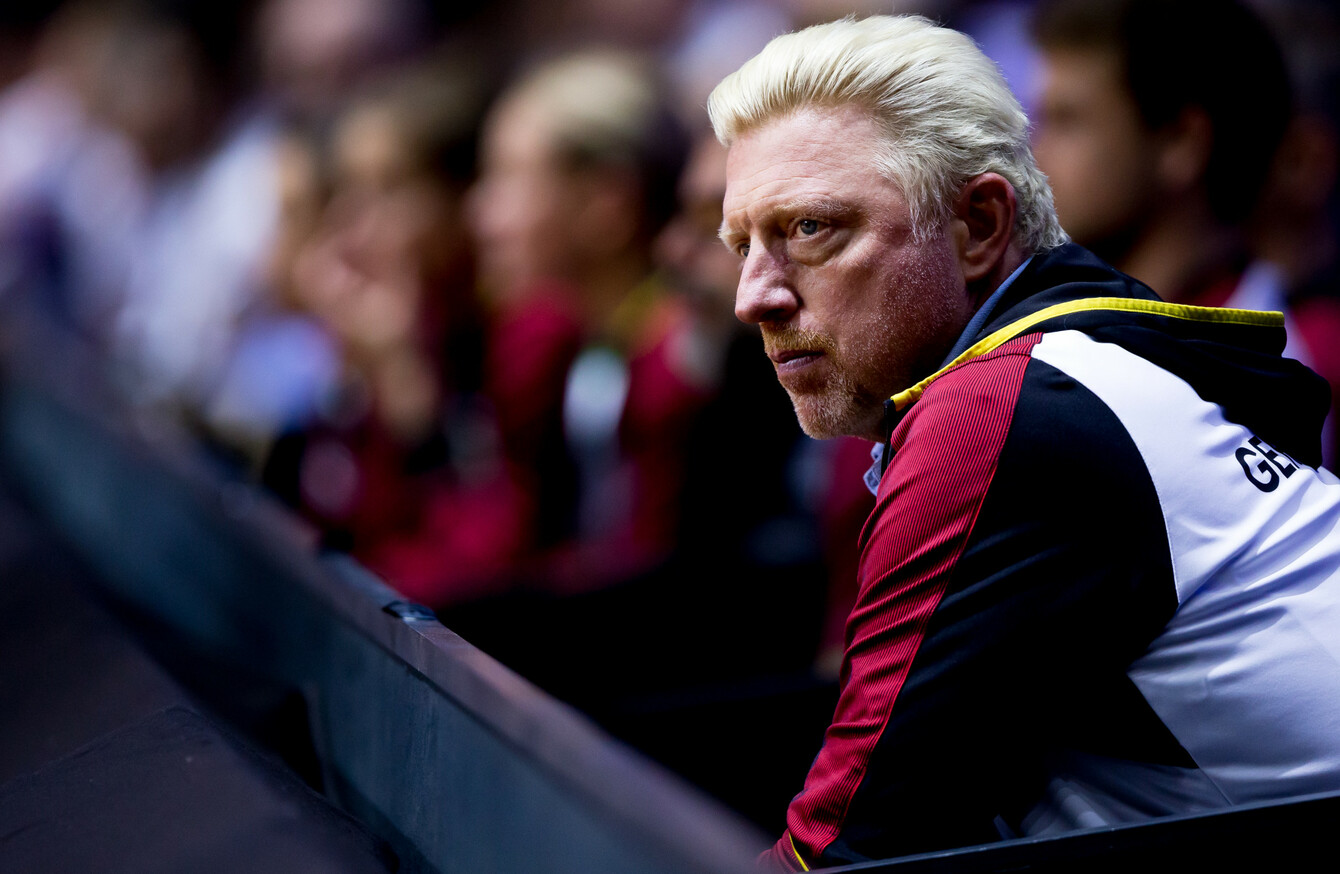 Image: DPA/PA Images
Image: DPA/PA Images
THREE-TIME WIMBLEDON champion Boris Becker is claiming diplomatic immunity from ongoing bankruptcy proceedings in the UK on the basis that he is an ambassador for the Central African Republic, British media reported Friday.
Lawyers for Becker, a former world number one, lodged a claim Thursday in the UK's High Court asserting immunity after he was appointed a sports attache for the Central African Republic in April, the Press Association said.
Becker — who won six Grand Slams in the 1980s and 90s — was declared bankrupt by a London court in June 2017 for failing to pay a long-standing debt.
But his position as attache to the European Union on sporting, cultural and humanitarian affairs is covered by the 1961 Vienna Convention on Diplomatic Relations.
This means the consent of UK Foreign Secretary Boris Johnson and his counterpart in Bangui is needed before Becker is subjected to any legal proceedings, his lawyers said, the Press Association reported.
"The decision to commence bankruptcy proceedings against me was both unjustified and unjust," Becker said, according to the Press Association.
"A bunch of anonymous and unaccountable bankers and bureaucrats pushed me into a completely unnecessary declaration of bankruptcy, which has inflicted a whole heap of damage on me, both commercially and professionally, and on those close to me.
"I have now asserted diplomatic immunity as I am in fact bound to do, in order to bring this farce to an end, so that I can start to rebuild my life."
The German shook up the tennis world at Wimbledon in 1985 when, as an unseeded player, he became the then youngest-ever male Grand Slam champion at the age of 17, defending the trophy the following year.
He went on to a glittering career and amassed more than $25 million in prize money.
Becker's tangled private life has also kept him in the news.
He has a daughter conceived in a brief but now famous encounter with a Russian model who claimed she met Becker at a London bar and had sex with him in a broom cupboard at a nearby Japanese restaurant.
In January, Becker appealed for help in tracking down five missing Grand Slam trophies which he said he needed to sell to help pay off his debts.